Mark Bustos has traveled all over the world cutting homeless people's hair and knows that the joy a fresh haircut can bring is universal.
The celebrity hairstylist spends his Sundays walking around New York City offering his services to those who look like they could use a little boost of confidence — and sometimes, an extreme makeover.
"Even if you can't communicate verbally, there's just this understanding of how to give and receive a haircut," Bustos, 32, told TODAY. "And everyone has a tremendous sense of gratitude for my simple service."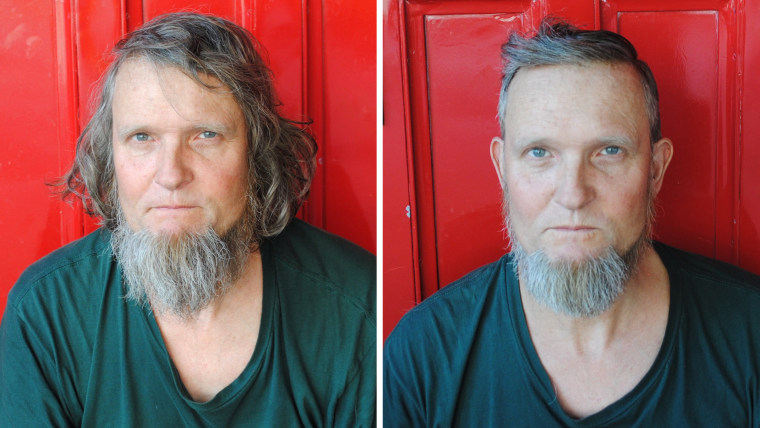 One day earlier this month, Bustos invited TODAY to join him on one of his outings. Walking through the streets, we met 53-year-old Neil Thomas, who was preparing to take a 10-hour bus ride back to Toronto after almost two years of roughing it on the streets of New York. It was apparent that he hadn't had a haircut since his move.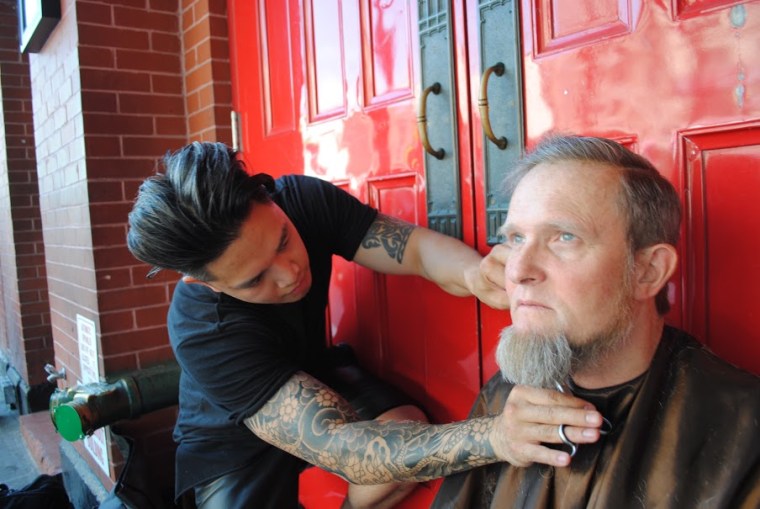 RELATED: Haircuts for the homeless offer cutting-edge looks to those in need
Thomas, who knows all too well what it's like to help people, voiced how thankful he was for Bustos' services several times. It wasn't long ago that he was on the other side, dressing and feeding hospital patients as a nurse's assistant. But he now feels too weak to return to the job, so instead plans on driving taxi cabs when he gets back home.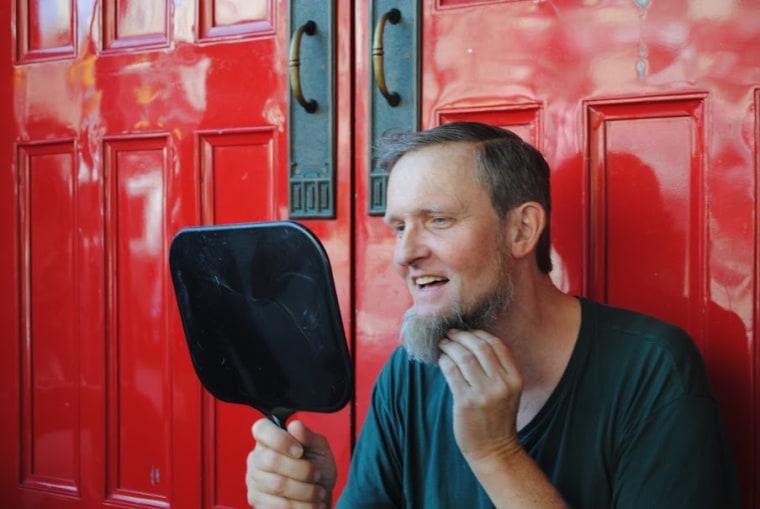 "This haircut made a world's difference," Thomas told me as we sat outside the front door of the Bowery Mission, a nonprofit organization dedicated to helping homeless people and those in poverty. "It definitely solidified my decision to move back home."
RELATED: Man meets homeless woman every week for lunch to teach her how to read
Richie Roberts, 53, was also at a crossroad in his life when we found him. While Bustos trimmed his beard, he told us about his efforts to go to school to get his nursing degree; he's eager to find a job to be able to afford the tuition.
The former medical assistant lived in a shelter in the Bronx until he was fired three months ago, which is when he moved to the Lower East Side. He said he prefers downtown for safety reasons and enjoys attending the religious services provided by the Bowery Mission.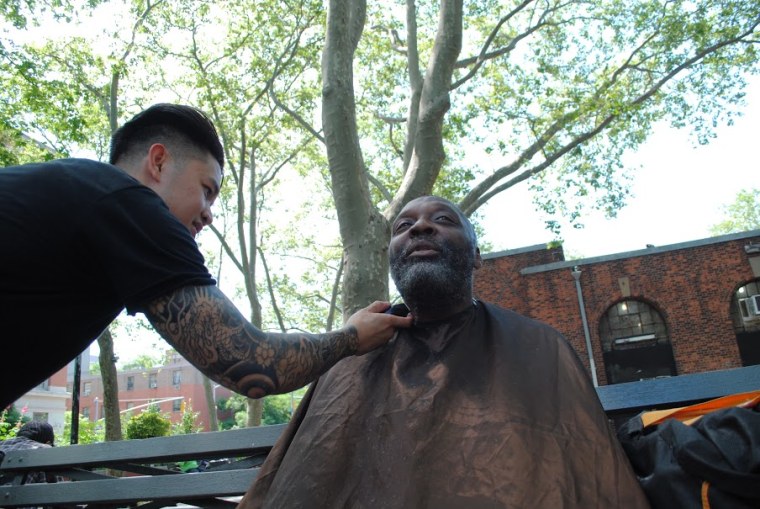 "They have someone who preaches there and I need some positive influence to motivate me to get off the streets," Roberts told me as we sat on a park bench in the shade.
RELATED: Homeless man hands out resumes instead of asking for money — and lands a job
He was born in Brooklyn and still has family living there. Before his cellphone recently broke, he'd call home every few weeks. But he's too scared to visit since he travels with all of his belongings and doesn't want his family to think he's trying to move in.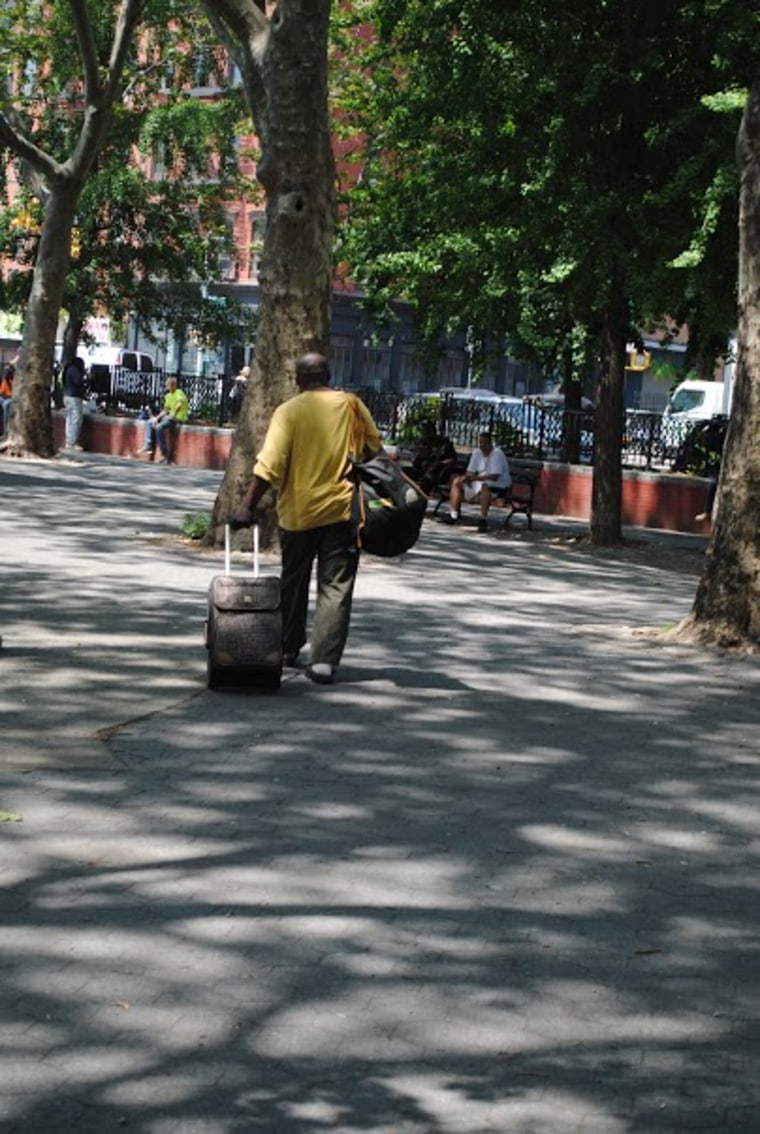 As Bustos was finishing up his haircut, Roberts said, "Oooh boy do I feel good — and I haven't even seen myself yet!"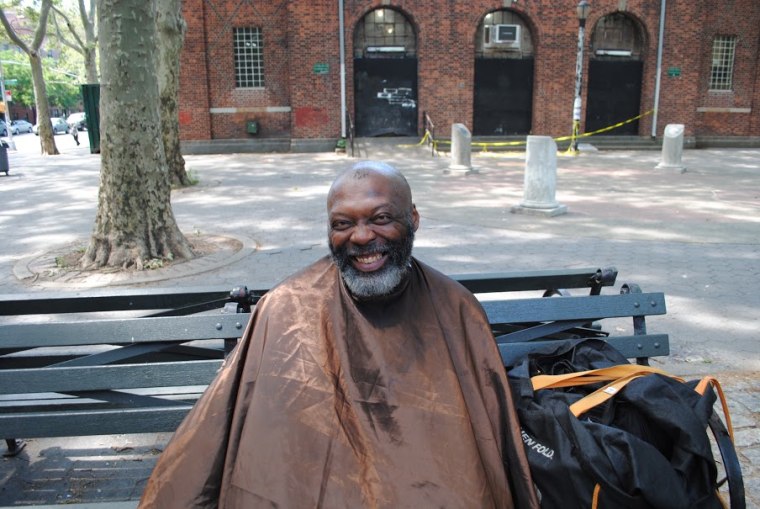 It's that kind of enthusiasm that reminds Bustos that he's doing what he's meant to be doing.
"A haircut can make or break a person," Bustos told TODAY. "God gave us two hands, one to receive and one to give."
Not only does Bustos make the homeless feel good by giving them a fresh cut, but he also hands out clothing, food and toiletries every time he goes out. His girlfriend, Lucille Javier, 30, often accompanies him and helps hand out these items.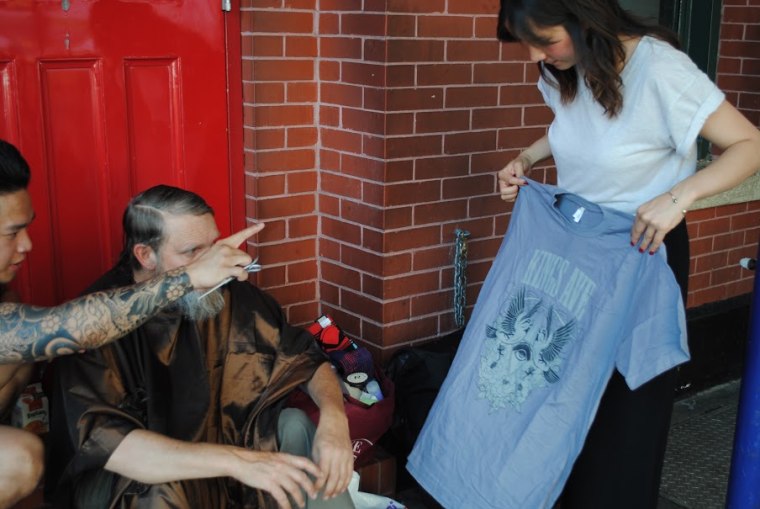 RELATED: Boston salon offers homeless women free haircuts — and a boost of self-worth
A few companies make donations, but the majority come from anonymous boxes sent to Three Squares Studio, the Chelsea salon where he cuts the hair of high profile clients, including fashion designers Marc Jacobs and Phillip Lim.
Bustos' altruistic mission all began back in 2013, when he and Javier traveled to their native Philippines to visit family. Once there, they rented a chair in the barbershop where Javier's late father used to go to and cut impoverished children's hair for the day.
Upon returning to New York City, he knew he wanted to use his talents to make a difference, so he immediately hit the streets to find a homeless person in need of a haircut.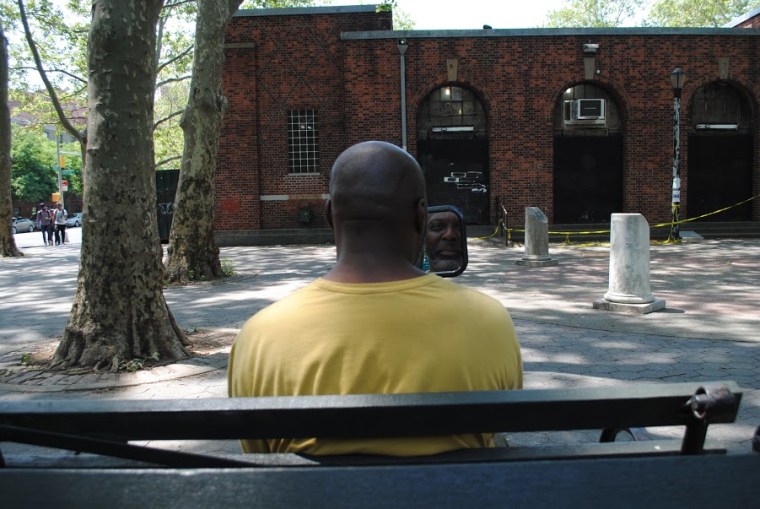 His first client on the street was Jamar Banks, who looked in the mirror after Bustos cut his hair and asked if he knew anyone hiring.
While Bustos has now been cutting homeless people's hair long enough to have made some friends, he prefers to see new people because it gives him reason to believe the ones he's previously helped have made it off the streets.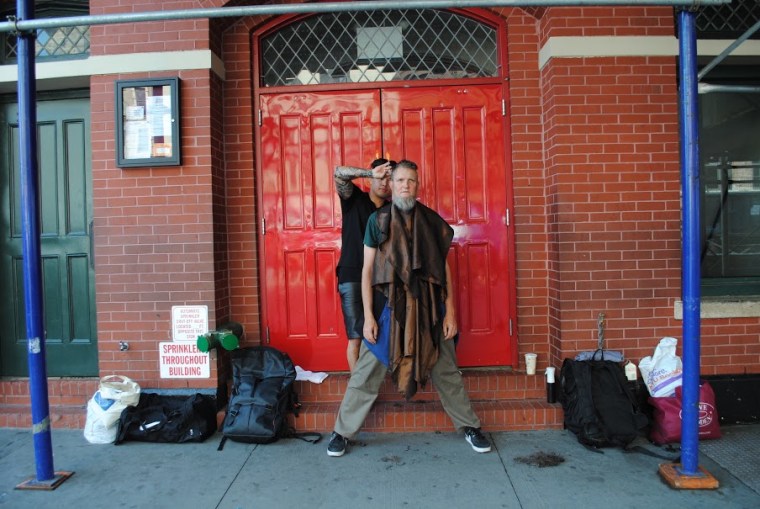 He's also taken his talents across America, as well as to six different countries, including China, Costa Rica and Jamaica. From that experience, he can confidently say that deep down we're all the same.
"No matter where you are in the world, everyone can appreciate a haircut and everyone has a story," Bustos said. "It comes down to the simple fact that we're all human."