Vogue's most-talked-about model of the moment is a British beauty who loves fashion and admires Audrey Hepburn, not unlike many of the women who have graced the magazine's pages in the past.
But something else sets Bo Gilbert apart: She's 100 years old.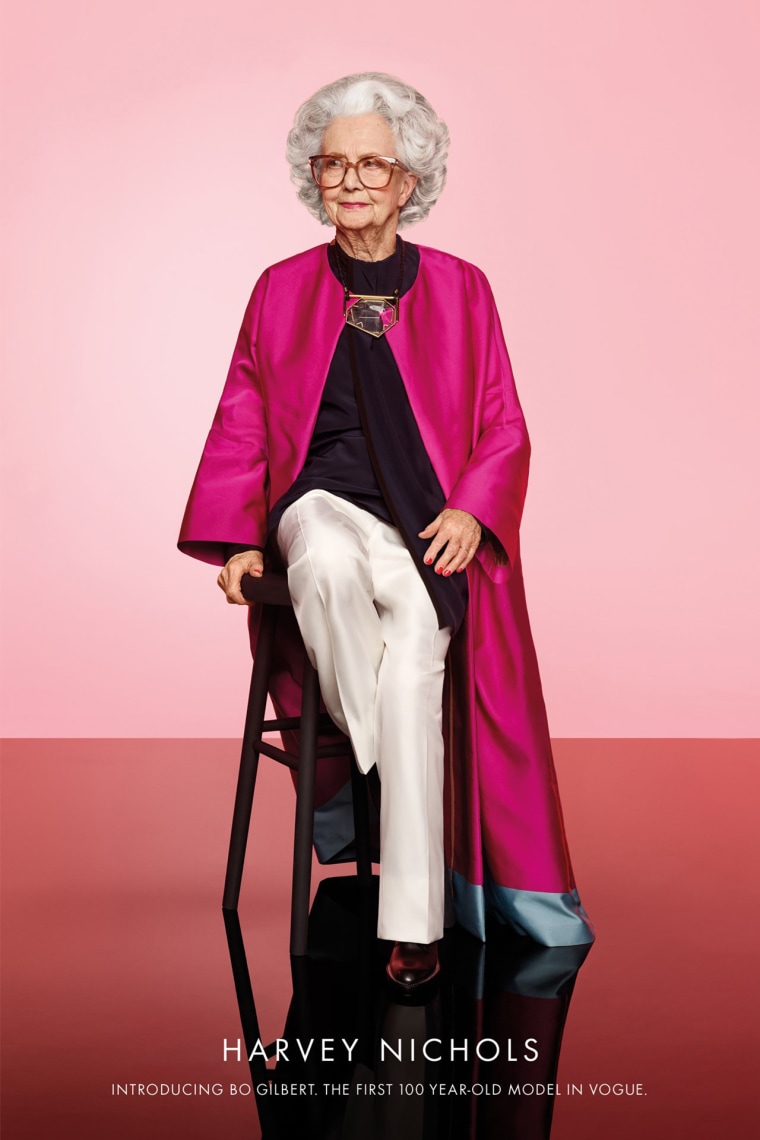 Gilbert appears in a Harvey Nichols campaign in the May issue of British Vogue to celebrate the magazine's 100th birthday.
"I love wearing nice things," Gilbert said in a video accompanying the campaign. "It's always appealed to me and it still does."
RELATED: Sports Illustrated features 56-year-old model in annual swimsuit issue
"I dress to suit myself," she added. "I certainly don't dress up for boys."
She also reflects on how fashion has changed throughout the years, recalling the first time she saw a woman wearing a pantsuit, and remembering when women always wore hats with feathers, usually tilted to one side.
"I love the different fashions," she said in the film, directed by Kell Mitchell.
Now Gilbert is making history herself, as the first 100-year-old model in Vogue. Her look is striking yet age-appropriate, set off by a bright pink coat by Dries Van Noten. She also wears a Victoria Beckham top, pants by The Row, Valentino glasses and a Lanvin necklace, according to the magazine.
RELATED: 'Life definitely begins over 50': Nicola Griffin, 56, is now a lingerie model
The images were shot by British fashion photographer Phil Poynter, and the issue hits stands May 5.
While Gilbert's Vogue debut is tied to the magazine's centennial issue, she's not the first one to challenge traditional age standards in the fashion world. Between Joan Didion's Celine campaign and Jane Birkin's for Yves Saint Laurent, it's becoming increasingly clear that age really is just a number.