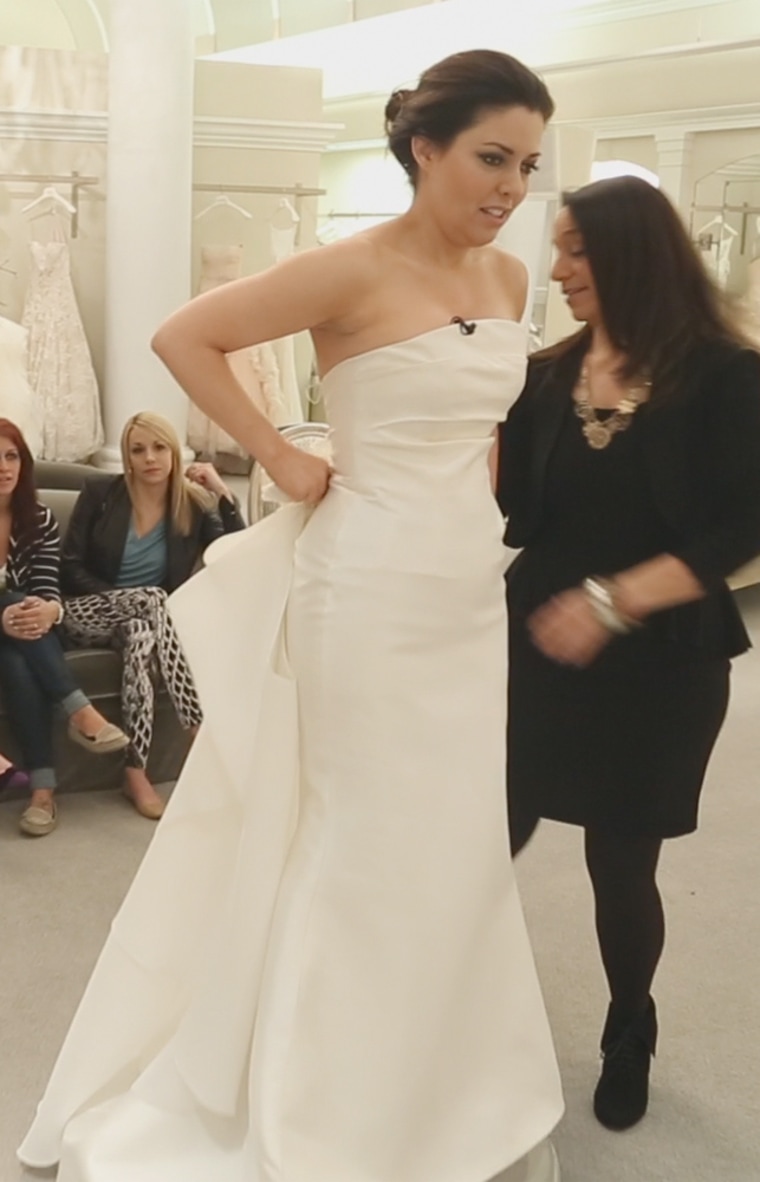 In our new series "Bobbie the Bride," TODAY style editor Bobbie Thomas documents planning her wedding in just eight weeks.
On May 31, Bobbie will celebrate her nuptials at Kathie Lee's home, and Kleinfeld Bridal — home of TLC's "Say Yes to the Dress" — helped her narrow down the wedding gown search.
TODAY.com readers weighed in on the final designs — and the results are in! Bobbie will be walking down the aisle in Le Spose di Gio's simple, chic column for Kleinfeld.
"In addition to friends and family, it was awesome to have even more people weigh in on the options. And to be honest, I can be a bit indecisive at times. Each dress had something special that I connected with, but the Le Spose di Gio seemed to win everyone over with its elegant simplicity," Thomas told TODAY.com. "I'm excited and nervous at the same time, and trust this is the way to go! Thanks to all who took the time to vote and comment. Next up, accessories!"
The final results (with a total of 23,387 votes) are:
#1 Le Spose di Gio: 11,139
#2 Dennis Basso (trumpet): 6,838
#3 Dennis Basso (long-sleeved): 4,420
#4 Elizabeth Fillmore: 990
Visit TODAY.com for more opportunities to vote on Bobbie's wedding style and enter a DIY decor challenge in the coming weeks.
The final four: