With thousands of new beauty products hitting shelves every year, how can you tell which ones are worth the money? Allure magazine tested the most talked-about makeup and skincare products so that you can just focus on your beauty rest:
Under $10
Revlon Bold Lacquer Length & Volume Mascara, $7.99
Two coats of Revlon Bold Lacquer by Grow Luscious in Blackest Black elongate lashes to such an extent, you can actually see black tips fluttering in your peripheral vision.

Dove Refresh + Care Dry Shampoo $3.76
If your goal is volume, a blast of Dove Refresh + Care Dry Shampoo builds impressive height while giving your day-old blowout a second wind.

Garnier Color Styler Intense Wash-Out Color, $7.99
This new wash-out color collection lets you experiment with insanely cool shades (pink, violet, navy) in an insanely easy way (you sweep it on with your fingers).

Under $20
Maybelline New York The Nudes palette, $11.99
A dozen shades of beige and brown have never looked so exciting — or so pretty. Each one has just enough shimmer to glide onto lids with little effort. But they aren't so sparkly that you risk looking like you have little disco balls on your lids while at the office. 

CoverGirl + Olay The De-Puffer Under Eye Concealer, $10.99
The cooling metal applicator and liquid concealer instantly minimize puffiness and shadows; niacinamide helps reduce dark circles over time.

Neutrogena Ultra Sheer Face & Body Stick Sunscreen SPF 70, $10.99
A clear and silky sunscreen that offers heavy-duty protection. If you hate most sunscreens, you'll love this Best of Beauty–winning stick from Neutrogena.

Under $30
Clinique Chubby Stick Cheek Colour Balm, $21
It looks like lipstick for a giant — a big crayon with a twist-up center of sheer-color balm that goes on with a bit of a greasy (in a good way!) feel.

L'Oréal Paris Age Perfect Glow Renewal Facial Oil, $24.99
This face oil smooths and brightens with nongreasy flower extracts. A few drops and our face is petal soft.
Fekkai PrX Reparatives Intense Fortifying Masque, $24.99
A once-a-week slather of Fekkai PrX Reparatives Intense Fortifying Masque, plus a five-minute wait, transforms coarse, strawlike textures and delivers unparalleled shine.

Breakthroughs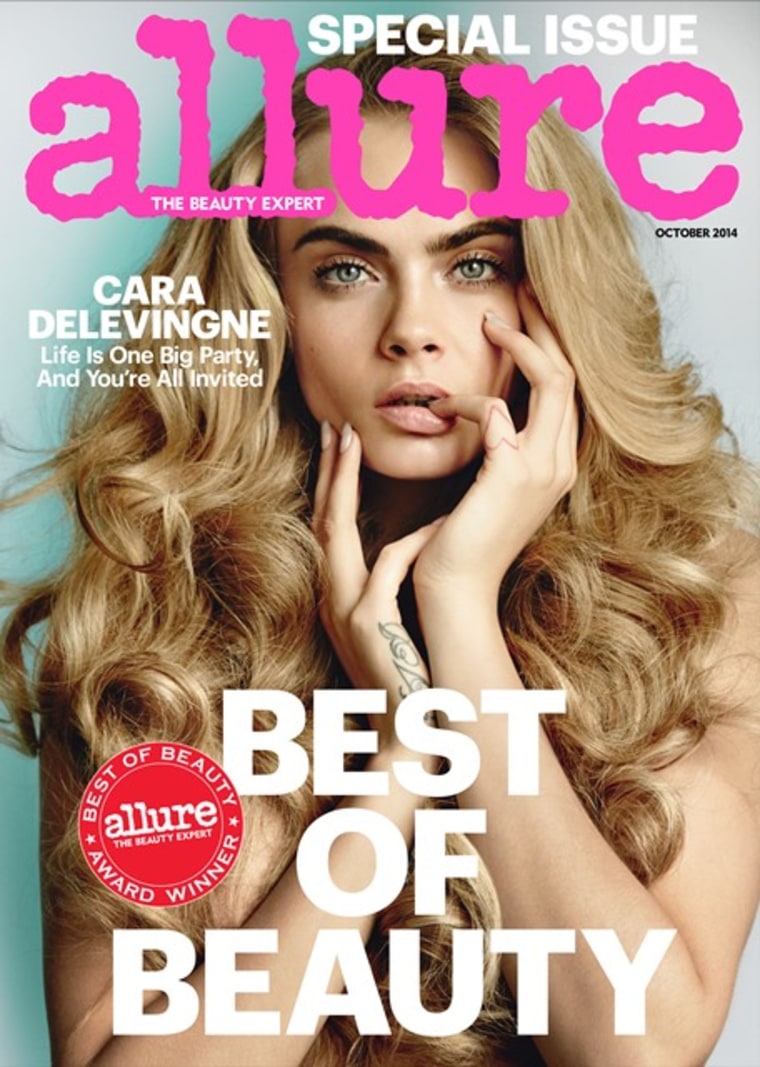 Sally Hansen Miracle Gel, $9.99
Proving that laziness — not necessity — may be the mother of invention, Sally Hansen has developed a polish that addresses our laundry list of complaints about gel manicures. Long-wearing, chip-proof, and blindingly shiny they may be, but both salon and at-home versions have too many steps, require a tedious wait under special lights, and can be a bitch to scrape off. (We know, wah wah.) Sally Hansen's new Miracle Gel goes on in two coats, dries in regular old daylight, and can be removed with the polish remover already in your medicine cabinet. Check, check, and check.
Jergens BB Body Perfecting Skin Cream, $12.99
A quick refresher on BB creams: They're supercharged tinted moisturizers that hydrate, even out skin tone, protect from environmental damage, and usually treat a problem like dark spots, fine lines, or sagging while they're at it. Jergens scientists figured out that the large swaths of skin south of our chin could use the same coddling and perfecting — and made a BB that does these things for the body.
For the full list of winners, visit Allure.com.