Jumpers, rompers, overalls, onesies… call them what you want, but the fashion world won't stop buzzing about them. We saw them snapped on models last spring with critics claiming "the 90's are back" and sure enough, they're here again, as seen on the New York Fashion Week Fall runway. (Hey, what's so bad about the '90s? We loved "Reality Bites.")
Fashionistas have confirmed the trend and even Teen Vogue editor-in-chief Amy Astley stopped by TODAY recently to announce "Overalls are back." But not everyone is in blind support of the fad, admitting it makes them look like they're about to be let out for recess. Blogger BagSnob shared a seemingly remorseful photo from last week's Michael Kors show, stating she felt like an overeager grade-schooler:
And some fashion lovers have tried the trend, with less than satisfying results:
(One thing that isn't debatable: there is a time and a place for slouch. Remember the Justin Bieber backlash when he greeted the Canadian Prime Minister in a super casual look?)

Runway trend or not, is it realistic to wear the throwback style as a grown-up without feeling silly? The one-piece, while comfortable, does put forth the obvious functional issue. Bathroom jokes aside, some current iterations have an appeal the children's designs lack. We're seeing new (adult) items crafted with luxe fabrics, sleek paneling, slimming bottoms and even cute snap buttons.
Loup's Cupro Windsor Overalls are soft, with an almost silk sheen, feeling more '70s chic than Seattle grunge. Danielle Ribner, the brand's owner, offers her styling advice, "You can throw them on with a T-shirt and sneakers or dress them up with a cute blouse and heels and wear them out at night."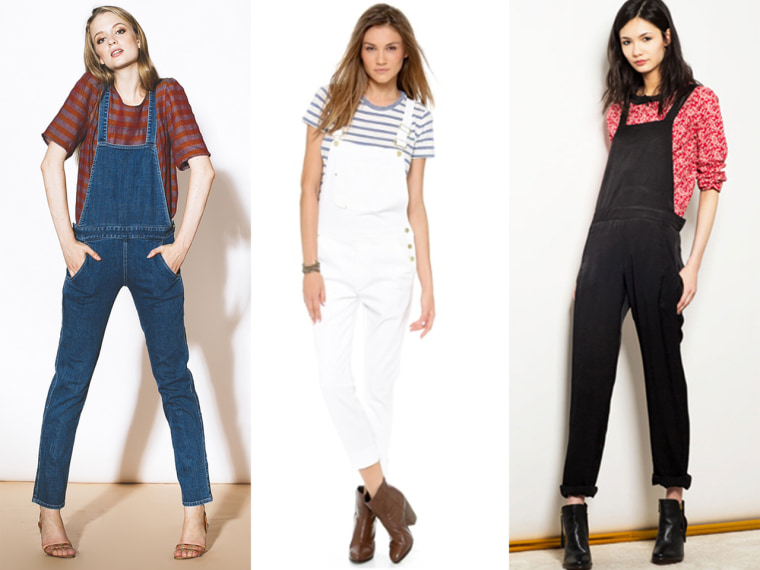 Frame denim has a more casual weekend approach, mixing workwear with sophistication in their White Le Garcon version. Co-founders Jens Grede and Erik Torstensson share the inspiration, "The thought that stuck in our minds was 'uptown chic meets repair shop'."
The one-piece has even started hitting the gym! Probably the most daring look of them all is the onesie-meets-pilates! Equal parts inspiring and terrifying, this may just cement the love-hate relationship you already have with your current workout routine. But c'mon, how awesome does this look?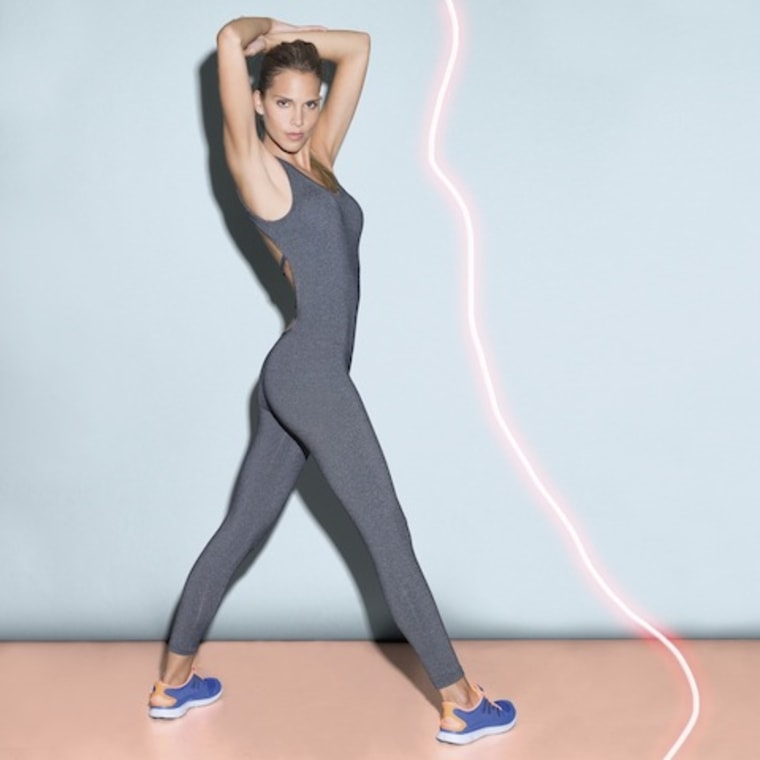 Ilana Kugal, creative director for Koral and the mastermind of the Agile Jumpsuit, says the style is a natural choice in her hometown: "I grew up in Brazil where women wore jumpsuits all the time for working out. I hadn't seen anyone in the U.S. wearing or designing jumpsuits for activewear yet."

Fashion, like most other things in life, is best when you make it your own. No matter where your day takes you, look for wardrobe essentials that make sense with your lifestyle and fashion taste. I, for one, plan to pair a slim denim style with heeled black motorcycle boots, a grey scoop-neck T-shirt or sheer blouse and tuxedo blazer. What do you think? Would you don a onesie at the store, on a date, or to the gym?
Note: If you need further inspiration, you can always look to Jimmy Fallon, who braved the style with Will Smith on "The Tonight Show" earlier this week: