After 10 years in the army and a lifetime under the watchful public eye, you'd think Prince Harry might know a thing or two about formal occasions — and dressing for them.
We figure he had a good reason for showing up to an event honoring veterans on Thursday in England with no tie and a slightly unbuttoned shirt — gasp! Here's hoping that he didn't just forget it, and that instead, either: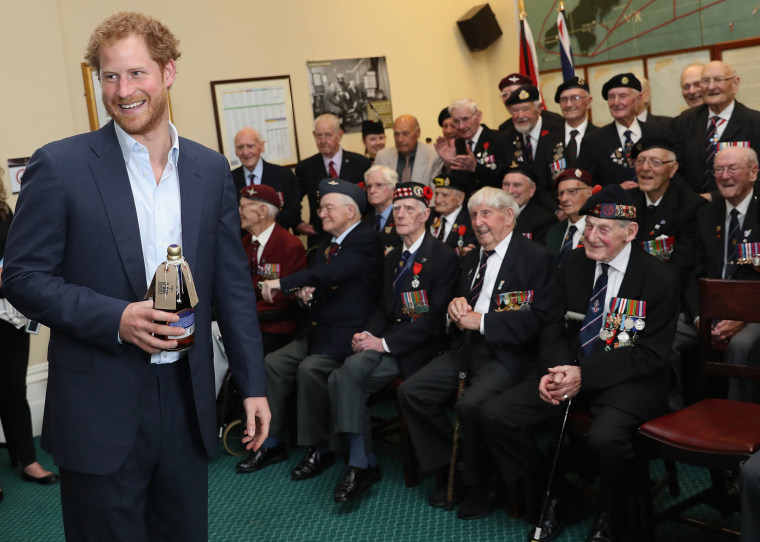 1. One of the queen's beloved dogs ate it.
2. The prince put off laundry day for way too long. You know how it is.
3. He was wearing a tie, but used it to lasso a small kitten stuck in a tree. What a hero!
The event was a reception for former U.K. soldiers who were present during the D-Day invasion on June 6, 1944.
Completely charming video from the event proves Harry's blue, open-neck shirt has already caused him some embarrassment. A D-Day veteran promptly called him out.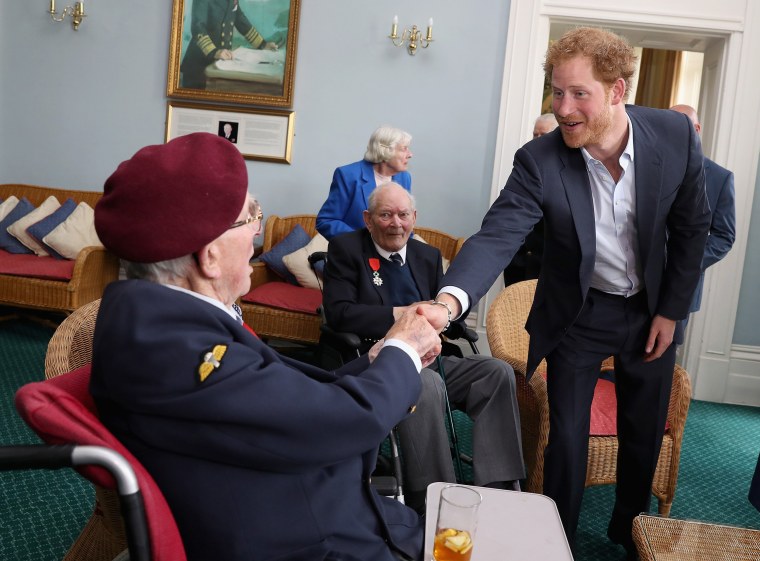 RELATED: Prince Harry: I hope Princess Diana would be 'incredibly proud' of the Invictus Games
In the footage, Ivor Anderson, a 91-year-old who was a member of the 591 Para Squadron Royal Engineers, asks without reservation, "Where's your bloody tie?"
"I was told not to wear a tie," Harry responds sheepishly, but with a laugh. "And then you all turn up wearing ties. I feel under-dressed."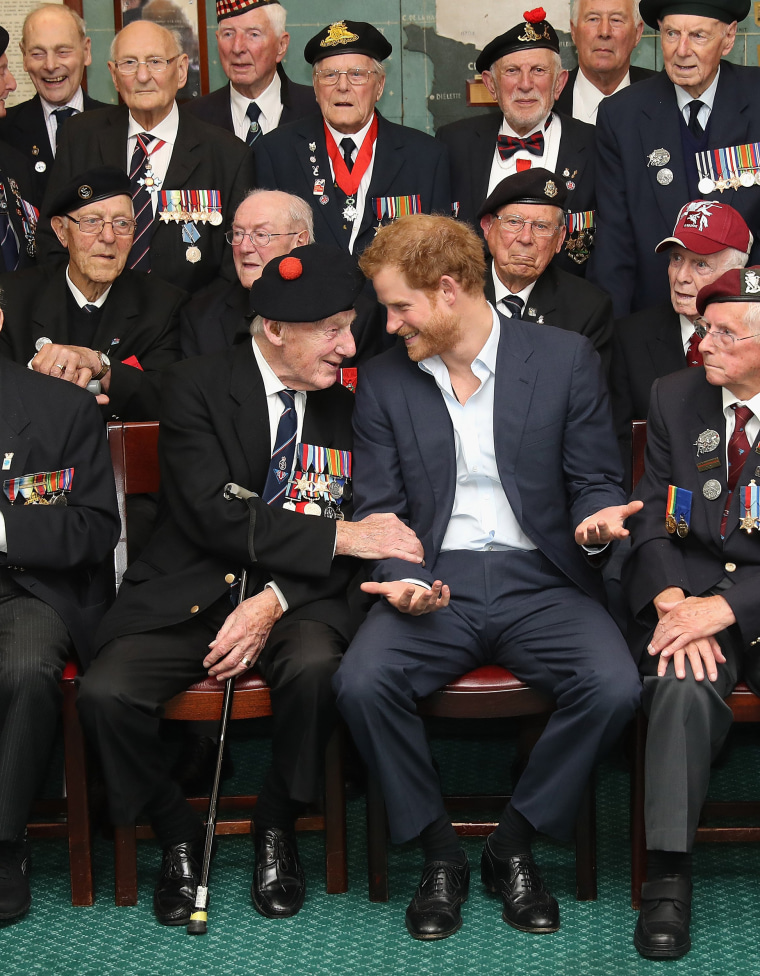 Later, Anderson is heard saying, "I told him he should wear a bloody tie."
RELATED: Prince Harry on Princess Diana's influence: I want to make her 'incredibly proud'
But according to The Telegraph, the prince realized he was under-dressed well before any of the remarks began. When he arrived at the event, he apparently asked the founder of the D-Day Revisited charity, "Are they all wearing ties in there? I should have worn a tie. Oh well, it's too late now."
... So much for the laundry day excuse.