The U.S. Olympic team went to Sochi in search of medals, but more and more athletes are planning on returning with an extra keepsake from their trip.

Several American Olympians, notably slopestyle skiing silver medalist Gus Kenworthy, are working to adopt some of the more than 1,000 stray dogs in Sochi. Kenworthy has postponed his return home in order to get the paperwork necessary to allow him to adopt stray puppies that have captured his heart in Russia.
The dogs that Kenworthy has been visiting live under a security tent outside the media center in the mountain village of Rosa Khutor. "I tried to take them and bring them into the Athletes' Village with me, but you're not allowed to do that, so they've had to stay here,'' Kenworthy told Natalie Morales on TODAY Wednesday. "But I've come and seen them every day, and been feeding them.
"When this tent goes…they don't really have anywhere else to sleep,'' he added.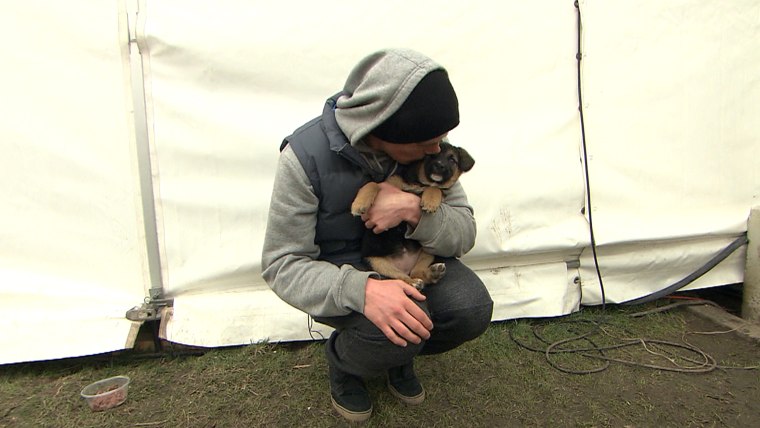 Kenworthy posted photos on social media showing him with some adorable stray puppies, and the attention on the issue has mushroomed since then.
"I just posted these and said, 'Yeah I want to bring these home with me,' and it was insane, just the amount of outreach I got from people,'' Kenworthy said.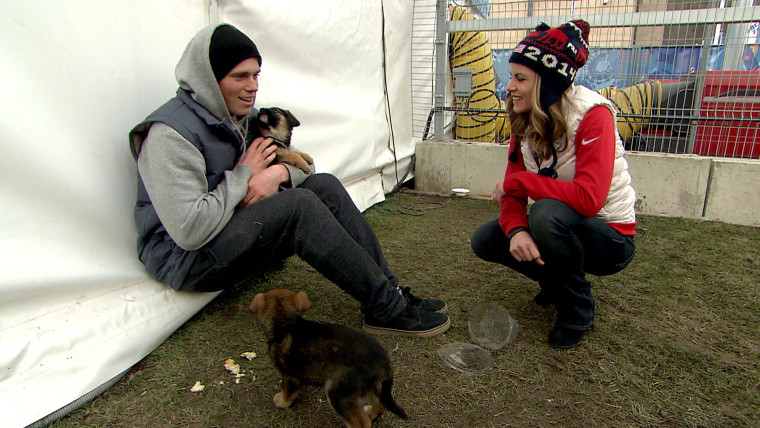 One of the people who reached out to the skier was Russian billionaire Oleg Deripaska, who has financially backed an animal shelter that has taken in many of the dogs in Sochi. Deripaska and Kenworthy are working to get the puppies Kenworthy hopes to adopt on a plane to the U.S. this week. Deripaska also plans to open a new shelter on Friday that can accommodate 250 dogs. 
Other U.S. Olympians have also joined in the effort, as snowboarder Lindsey Jacobellis posted a photo on Instagram of a dog she wants to adopt, and members of the U.S. men's hockey team are also trying to adopt some of the strays. Forward David Backes and his wife, Kelly, have worked to find shelter for the stray dogs through the group they created before Sochi called Athletes for Animals.

Locals are also doing their part, including Vlada Provotorova, a dentist in Sochi who also runs an animal shelter called "Sochi Strays." She and other volunteers built the shelter with their own money. The dogs are fed daily by locals and are given proper vaccinations, according to Provotorova.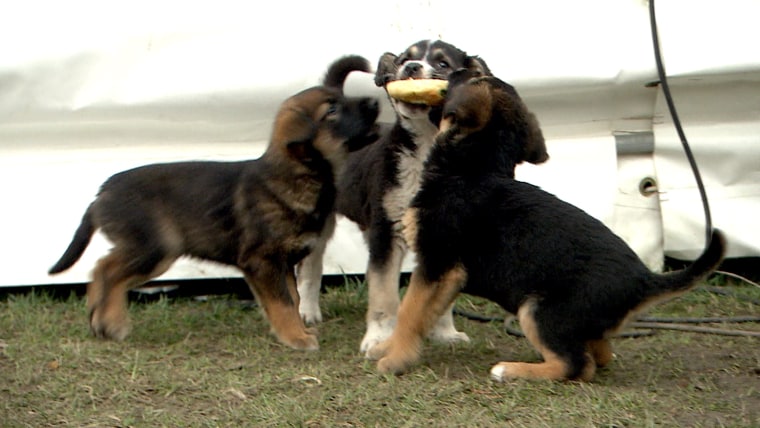 "There are now 15 dogs, and those dogs were saved by us,'' Provotorova told TODAY through an interpreter. "They were just prepared to be shot, which is why we're like a savior." 
Sochi Strays, which has been confirmed by Humane Society International as a reputable group, is hoping to expand to make room for more dogs by accepting donations on their online fund-raising page. Humane Society International also has instructions for those looking to adopt or help in other ways. 
Kenworthy is hoping to bring home as many stray puppies as he can, and he is already considering names for them. 
"'Sochi''s a really cute name,'' he said. "And 'Rosa,' or 'Khutor,' are really cute, or 'Silver,' or something like that." 
Morales also reminded viewers that while Sochi dogs are in the headlines right now, there are many places back home in the U.S. where people can adopt animals that need help every day.