Thanks to an outpouring of support for its online crowdfunding campaign, the Jamaican bobsled team is heading to Sochi with over $120,000 — and a dream 12 years in the making. 
On Monday, the members of the underdog team from the island nation learned they had qualified for the two-man bobsled competition for their first appearance in the Winter Olympics since 2002. That elation has been followed by overwhelming gratitude from the team toward its fans, after a crowdfunding campaign exceeded their target goal of $100,000 in a matter of days. 
"It's so overwhelming that we have so many fans out there,'' team member Winston Watts told TODAY.com. "The whole nation has come together and donated the funds to us. This shows us that people still love the Jamaican bobsled team. I just want to give thanks to all of our fans out there."
Qualifying was the culmination of a four-year push spearheaded by Watts, 47, to put the Jamaican bobsledders back in the Olympics after a 12-year drought. While the Jamaican Bobsleigh Federation is paying for the travel costs for the team to get to Russia, Watts and his teammates appealed to the public for extra funds to help cover their training costs and upgrade their equipment.
'Cool Runnings' 2? Jamaican bobsled team aims for Sochi Olympics
Watts said the team has stopped accepting funds as of Tuesday after hitting its financial target. A campaign on the crowd-funding site Crowdtilt.com, combined with another campaign involving the virtual currency Dogecoin, has raised more than $125,000. Another campaign on the site Indiegogo has raised more than $43,000.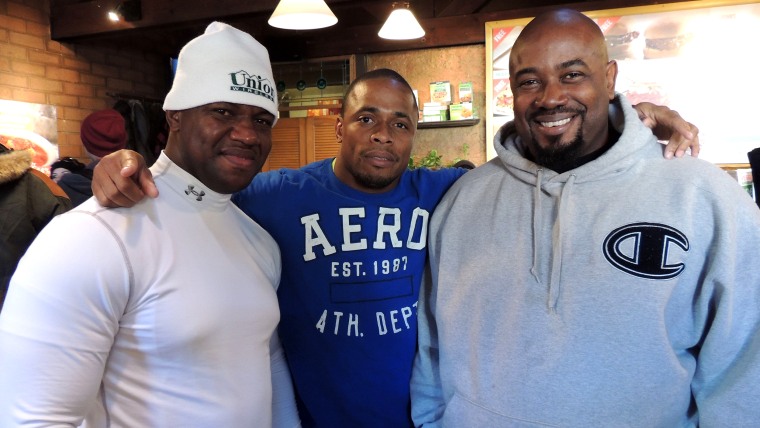 "We don't want it to go beyond the amount that has been raised because we hit our quota,'' Watts said. "We don't want anyone thinking, 'Those guys are crooks.' We want people to have positive thoughts about us from this little tiny island. When next season comes and we start our fundraising, we want people to know these guys are legit." 

The money will be wired directly to the Jamaican Bobsleigh Federation and go toward the cost of shipping their sled to Russia and upgrading the runners, which are the round, beveled blades that help send the bobsled down the icy track. Watts said a good set of runners can cost between $15,000 and $20,000, and the team needs multiple sets for Sochi. 
"The ones that I used to qualify are almost not legal because they are so old,'' Watts said. 
Just over 20 years since the release of the 1993 hit film "Cool Runnings" detailed the journey of the first Jamaican bobsled team to reach the Olympics in 1988, the next generation has struck a chord with fans. Watts and his teammates were a hit when they attended the Sundance Film Festival in Park City, Utah, near their home in Evanston, Wyo., on Monday. While getting the word out about their fund-raising effort, Watts said he met actor Kurt Russell and other celebrities. It continued the good vibe that has followed the team at every venue during their qualifying competitions.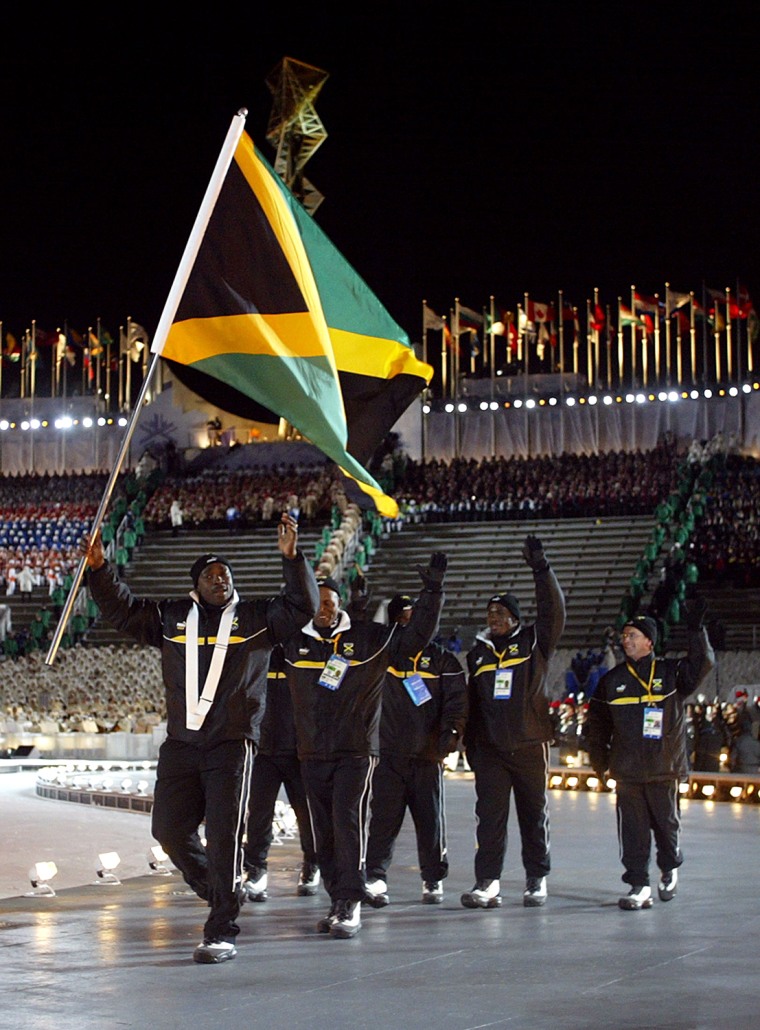 "It's a dream,'' Watts said. "When you have a wonderful dream, you don't want to get out of it, you want it to keep going. The reason I have this feeling is because of all of our fans out there. These people give you so much energy." 

Watts, who will be joined by teammates Marvin Dixon and Wayne Blackwood in Sochi, hopes to make it to Russia by Feb. 1 to get up to speed before the Olympics begin on Feb. 7. In the meantime, Watts has been studying the new track in Sochi on his iPad. This will be fourth Olympics for Watts, who competed in 1994, 1998 and 2002. With any financial worries now addressed thanks to the outpouring of support by the public, the excitement is building for Watts and his teammates. 
"I am going to take so many pictures,'' Watts said. "I remember reading about Russia when I was a kid. I want a window seat on the flight. I'm not going to sleep. I can't wait."