Nothing can prepare a parent for their newborn baby being whisked away to the Neonatal Intensive Care Unit, or NICU.
Yet parents face that reality every single day: 50,000 babies are admitted to the NICU each year, according to Dr. Jeffrey Perlman, director of newborn medicine at New York–Presbyterian Weill Cornell Medical Center.
That number is likely to increase, as the 2016 March of Dimes Premature Birth Report Card finds the nation's premature birth rate worsened for the first time in eight years.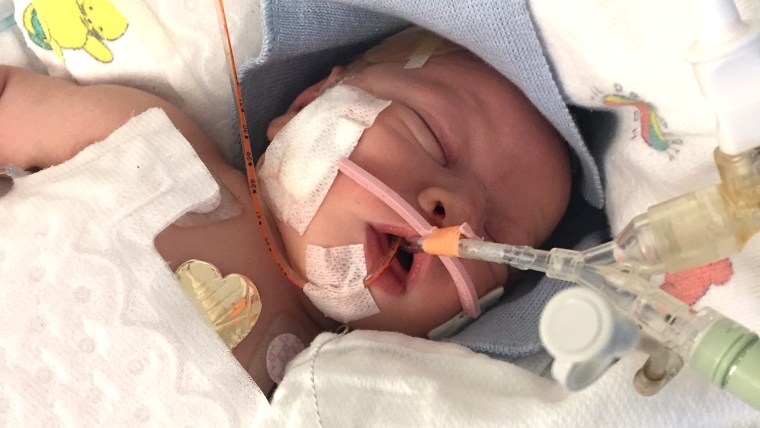 TODAY talked with mothers who've been through the traumatic experience of having a baby in the NICU, as well as the physicians and nurses caring for these smallest of patients.
Here's what they want you to know.
1. There may not be any warning signs.
While Santa Monica hairstylist Ericka Villarreal experienced risk factors during her pregnancy, she was assured by her medical team that everything would be OK.
However, when her son got stuck in the birth canal and was without oxygen for 10 minutes, panic replaced calmness. "Everything was fine up until delivery. That's when things went wrong, fast. I remember 50 people in the room… It was crazy."
Nicole Wames has been a NICU nurse for the past 19 years and observes that in premature birth situations many mothers don't even know they're about to give birth, let alone end up in the NICU.
"We'll have moms that go in for a routine blood pressure check or a regular OB/GYN appointment. Then, for whatever reason, they're sent to us immediately and they deliver. It happens so fast that they don't have time to prepare," Wames says.
RELATED: Mom of preemie born at 24 weeks shares emotional journey
2. NICU staff don't just take care of babies
While caring for critical newborns is the priority, medical personnel also looks out for the needs of parents, says Megha Patel, a NICU Nurse in Abington, Pennsylvania.
"It's more than just taking care of babies — you're taking care of families. Trying to help the parents get through it is, I would say, 80 percent of what we do."
Perlman agrees, emphasizing the need for good communication with parents to ease them through this traumatic time.
"I always tell parents what I know and what I don't know, and I will never be dishonest to them or to myself. Even when their baby is making good progress, I still tell them that it's day to day," Perlman says. "Things can change very quickly, because these babies are so vulnerable."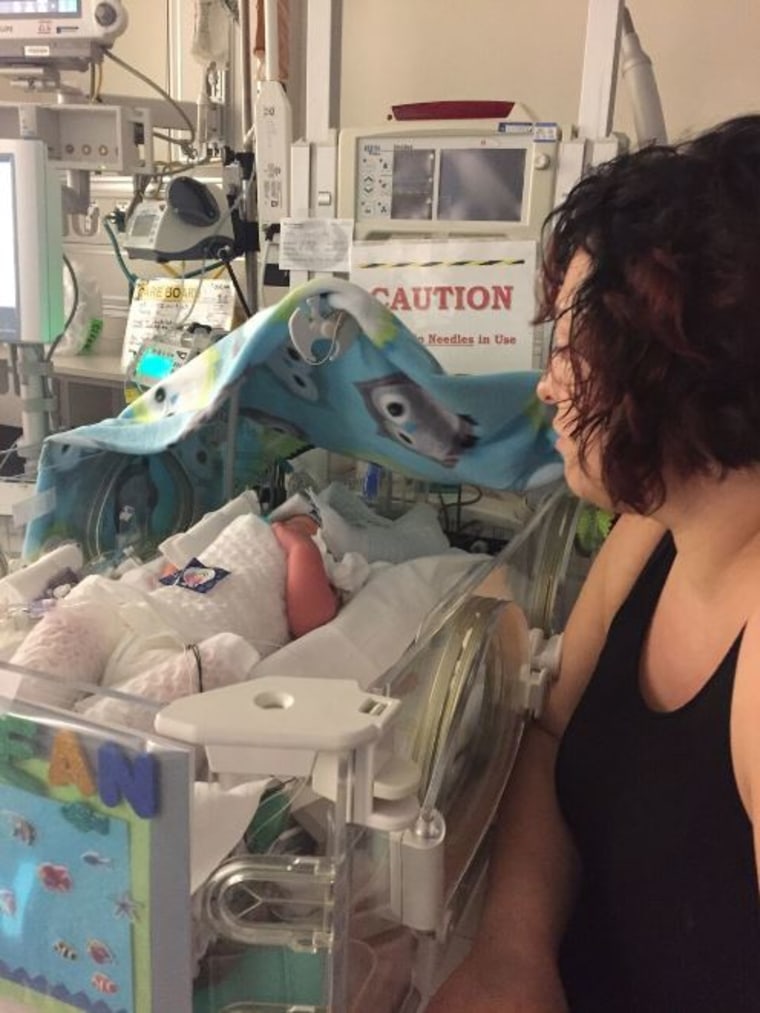 3. Trust your intuition.
Fashion designer and entrepreneur Tara Marino, 40, lost her son Mason soon after giving birth. Even though he'd received a perfect Apgar score (a test administered to all newborns to evaluate their physical condition), Marino had a strong intuition that something was wrong.
"Everyone kept reassuring me — telling me that I was crazy, that I was a first time mom, that I was overreacting. I felt really unheard… I really wanted them to take me seriously and start checking on other things."
Mason passed away a few days later, due to complications from pneumonia.
"I think that would be the first thing that I would want moms to know: that as powerful and intimidating it is to be in a medical environment, surrounded by doctors and experts, you are the top authority on that newborn baby that has just come into the world," Marino says.
4. You are allowed to hold your baby… sometimes.
After seeing their newborn hooked up to wires and machines, many shell-shocked parents assume they can't hold their baby.
But that's not always the case. Patel says most medical staff do their best to include the parents whenever possible. "I think parents need to feel free to always ask, 'What can I do to be involved?'"
In hindsight, Marino says, she wishes she'd known she could do more for Mason. "Honestly I would have been more motherly," says Marino. "I would have spent more time with him in the NICU, I would have smelled him more, I would have changed his diapers."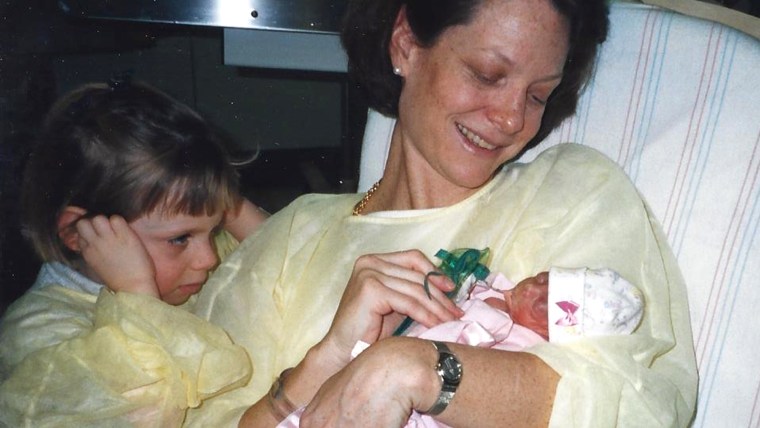 RELATED: Nurse dresses NICU babies in costumes for Halloween
5. You may feel disconnected from your baby.
Many NICU mothers don't get to bond with their newborns in the same way as other parents.
Villarreal didn't see her son for a full 24 hours after the birth, which affected her connection with her baby. "When he was born, they took him away so quickly that I felt that I gave a baby up for adoption. I just felt empty."
Even when contact is allowed, it's not always easy to jump back into bonding mode.
"The next day, when I saw him, I felt like this wasn't my son," says Villarreal. "I felt like I was receiving a new baby. I didn't feel connected, I didn't feel like he was mine, and I didn't have that emotional bond."
6. Staff AND babies are on a schedule.
When LeeLee Klein, a Connecticut mother of three, gave birth to her twins 16 years ago, they weighed 1 pound each. They were immediately admitted to NICU units in two different hospitals because each required different levels of care.
One thing LeeLee still wishes she'd known was that both her babies and the staff were operating on a strict schedule.
"The nurses wake the babies up every 3 to 4 hours, depending on their schedule. They change their diapers, take their temperatures, hold their feeds up in the tube or practice bottle-feeding them. If a mother is not on that 'wake schedule,' they're not allowed to touch their baby."
While much has changed in neonatal intensive care in 16 years, the schedule advice still holds — knowing your NICU schedule can make life much easier for parents, says Wames, the NICU nurse.
"Educating the parents to show up on the babies' wake time is crucial because then the parent can change the diaper, hold the baby, feed the baby… all the crucial things that a parent wants to be doing."
RELATED: A mom helps NICU babies find the perfect, tiny outfit
7. You might need therapy afterwards.
Having two babies in the NICU strongly affected Klein's emotional stability.
"It's very similar to the post-traumatic stress that veterans experience," Klein says. "Being in the NICU for 4 months and watching your baby almost die, turn blue, their beepers going off, and having all kinds of medical procedures… Watching that happen to your child is like going through a war, it's just a different kind of war."
Dr. Mark Polak is the director of the NICU at West Virginia University Medicine Children's in Morgantown, Virginia. He says elements of post-traumatic stress are common and should not be ignored.
"Most hospitals will offer either psychiatric or supportive care — someone who can talk to the parents, and can counsel them about their feelings of anger and frustration. Families shouldn't feel that nobody is listening to them."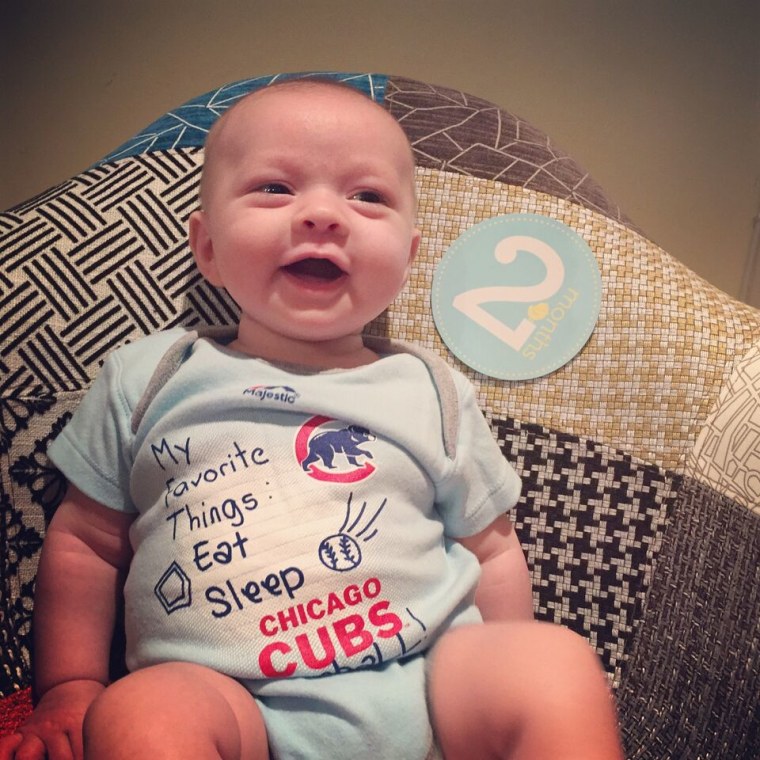 Never miss a parenting story with TODAY's newsletters! Sign up here
8. It's OK to divide and conquer.
Many parents will have a baby in the NICU and other children at home, which can be exhausting.
"I always tell parents to divide and conquer. Don't try to go everywhere together. It's a time where you really need to learn to be independent caregivers and spread yourselves out so you're not totally exhausted," says Klein.
She and her husband quickly became experts at dividing responsibilities. "If I was at the hospital, he was with our 3-year-old or at work. If he was at the hospital, I was with our 3-year-old or dealing with the household matters."
Many hospitals are now using technology to help make parents' lives easier. "NICVIEW" is a web-based camera system that allows parents to watch live footage of their baby on their cell phone or smart device.
Tara Giles, a NICU nurse in Morgantown, West Virginia, has seen how this kind of technology can benefit parents.
"Even though they can't be here at their bedside, it's a comfort for them to be able to see their babies — they can see them move, they can see them in their environment. It gives them peace of mind until they are actually with the baby."
9. Not everybody handles stress the same way.
Everybody reacts differently to having a baby in the NICU, something Tara Marino discovered firsthand.
"My husband was reacting by becoming very silent, walking away, and not wanting to talk for two hours. Whereas I wanted to journal, start a prayer group, and call everybody in the world," Marino says.
Recognizing that there was no one correct way of coping helped Tara and her husband navigate that difficult period.
"Do your best to recognize that you are both going to be handling this situation somewhat differently, and one way isn't better than the other way," Marino says.
Related video: