Meredith Rollins is the powerhouse editor-in-chief of Redbook magazine. Originally from Winnetka, Illinois, Rollins formerly worked at Harper's Bazaar and New York magazine, after which she worked as the executive editor at Lucky magazine. Rollins first started at Redbook in 2010 as the executive editor, and was promoted to editor-in-chief within four short years.
TODAY.com spoke to Rollins as part of our ongoing series to get the scoop on her morning routine.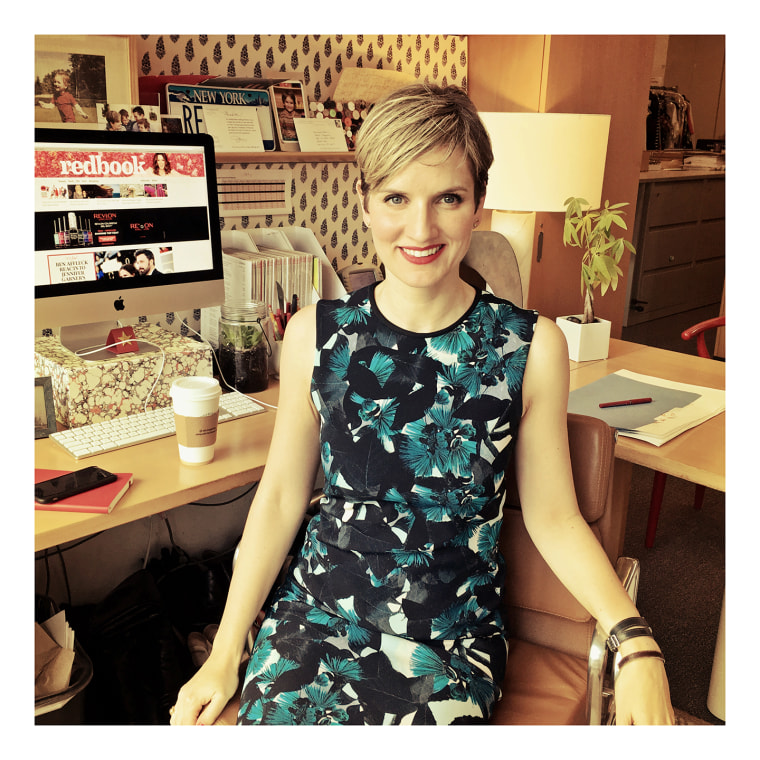 What time do you wake up?
I wake up at 7 a.m. weekday mornings — I don't have to set an alarm, because my boys (ages 6 and 8) seem to have alarm clocks built into their little brains. At 7 sharp they come hurtling into our bedroom for a snuggle. Then, after my husband and I have been alternately hugged and kicked for a while, we all roll out of bed.
Snooze or no snooze?
Do I hit snooze? No, never. Ha. I wish.
Are you a morning person?
I am NOT a morning person, but I don't have much of a choice. Plus, even on my crabbiest days I love the morning time with my family — we don't have many weekday hours to all spend together, so it's pretty precious.
What is your coffee routine?
My husband makes me a pot of coffee every morning. Interesting detail: He does not drink coffee himself. Never has. Yet he's really great at making mine! It's a point of pride for him.
RELATED: Cronut chef Dominique Ansel's morning routine — and the juice that fuels him
What is your typical breakfast?
We all have something different for breakfast, usually. The 6-year-old has cereal (he is a Raisin Bran connoisseur) and the 8-year-old cooks a mean egg: usually fried for him and scrambled for me.
We spend much of this time hollering at each other and racing around, since we have to be out the door at 8:15.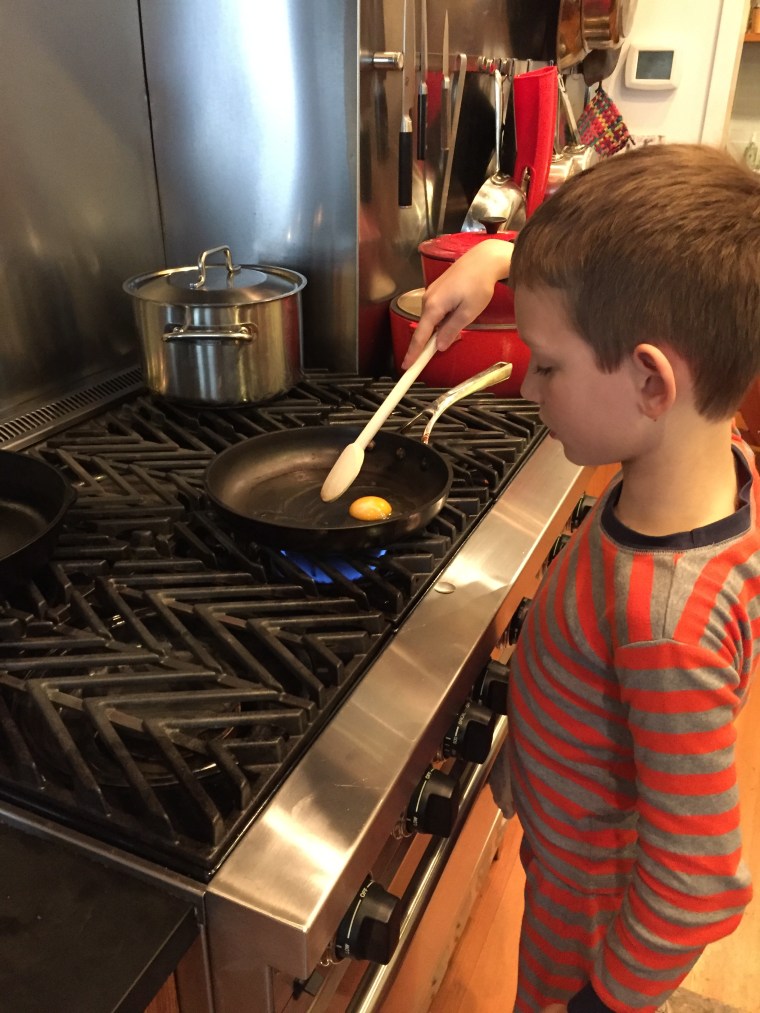 What's your guilty pleasure breakfast?
If I had my way, every morning would include a fried egg-bacon-and-cheese sandwich. Fortunately for my waistline, that rarely happens.
Do you work out in the morning?
I don't work out daily. When I do — on the weekends and the rare weekday morning — I'll do the 7-Minute Workout (it's an app on my iPhone). It sounds pitiful to admit this, but it really kicks my behind. I add in some of what my husband calls my "old-lady calisthenics" if I'm really feeling energetic.
The whole process takes around 15 minutes. Then I dash into the shower.
Drive, bike or public transportation?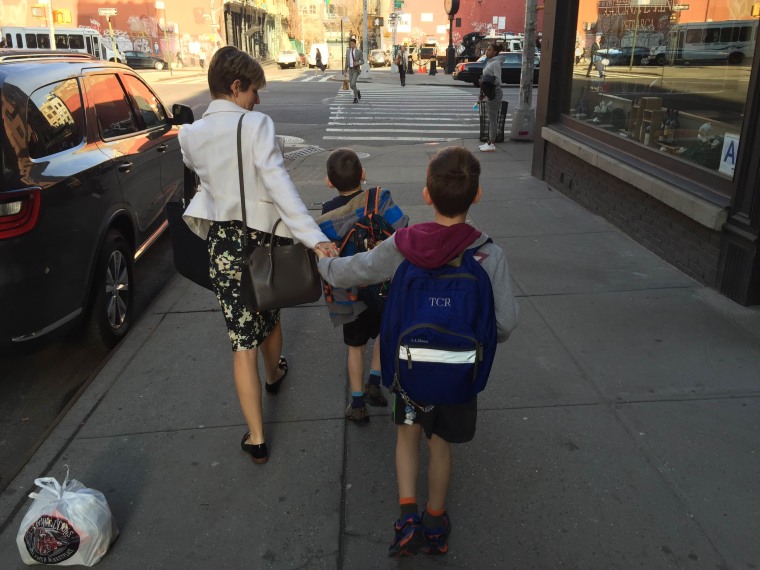 I take my boys to school on the subway: We have to be out the door by 8:15 in order to make the 8:30 bell. We take the 1 train, and it reminds me of what a small town New York really is — we see the same conductor pretty much every morning. Often we run into the same families and commuters, too.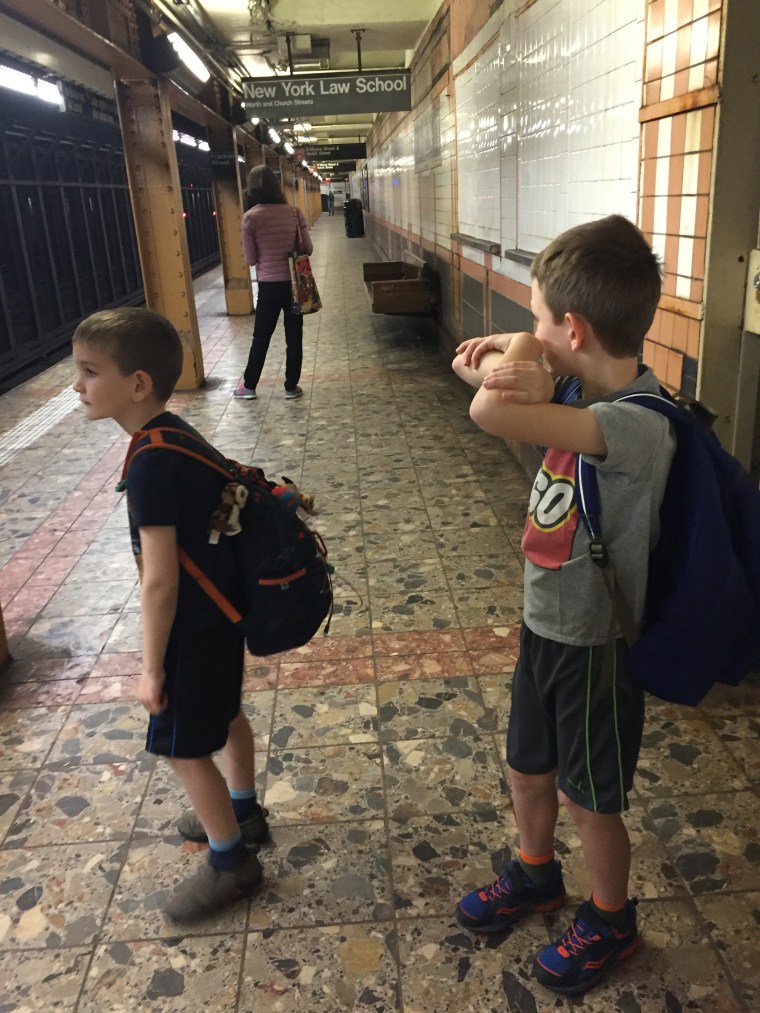 Do you read or listen to anything on your way into work?
Once I drop off the boys, I get back on the subway and head to the Hearst Tower. During that trip, I'll read a novel on my Kindle app on my phone. I think it's degrading my eyesight, but it's a nice moment of calm before the workday begins.
Where do you get your morning news?
Once I get to my desk I hit the homepages for the New York Times, the New York Post and CNN. And Jezebel, for the gossip roundup — always.
Do you have any morning shortcuts?
In terms of getting my hair and makeup and outfit together, the only tried-and-true shortcut I have is putting my clothes out the night before. It really cures the blank closet stare.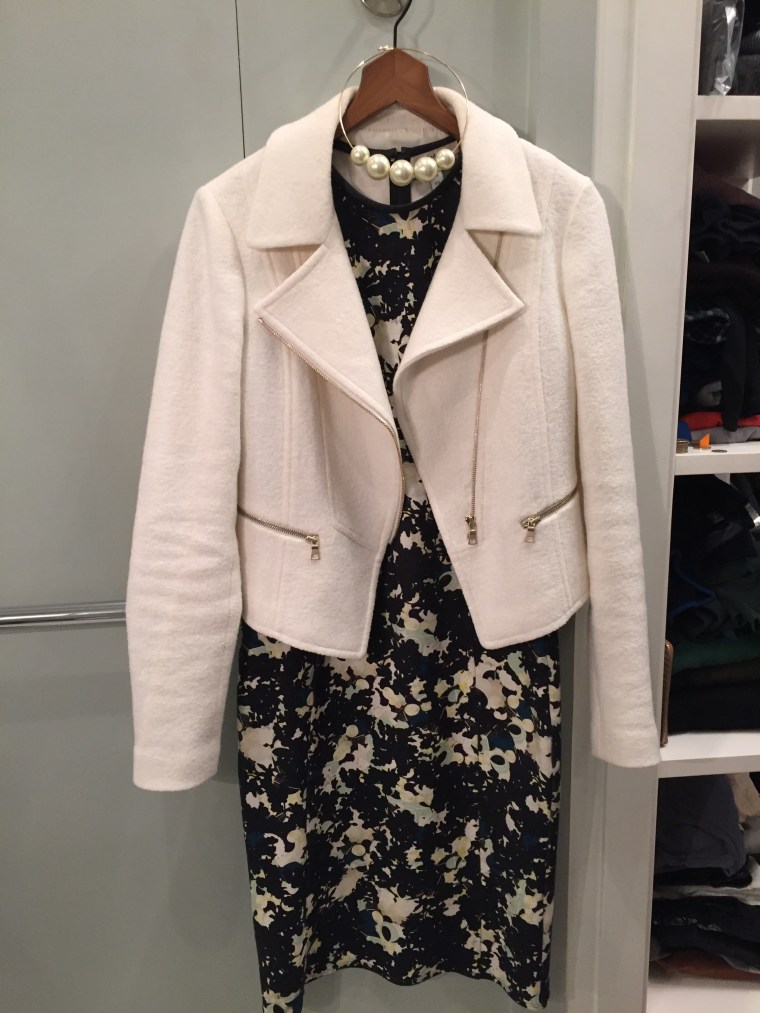 What's your hair and beauty routine?
My default outfit is a dress: It's a whole look in a single piece!
My jewelry doesn't change much, and I always wear flats to drop off and change into heels at work. The area under my desk is a sea of heels.
RELATED: Jessica Biel dishes on her morning routine, from snoring to breakfast playlists
Because my hair is short, it doesn't take much time — I hit it with a flatiron and that's about it. I do wear a bit of makeup, because otherwise I look like a 13-year-old boy.
Red lipstick is a standby, but if I'm running late I won't put it on until I get to the office.
As the head of a women's magazine, what sorts of pressures are there to dress up, and how do you cope?
As the editor of a magazine that covers as much style and beauty as Redbook does, I think it's important for me to look polished. Plus, you never know when you might be asked into an important meeting, so wearing a dress or a skirt is a good safety measure.
What's the one thing you have to do every morning before it can really begin?
The one thing I have to do every morning is have that snuggle with the kids. As my 6-year-old says, "It fills up the love tank." And you won't get very far on an empty love tank!
Heels or flats?
I'm pretty much only in flats on the weekend. And I wear flats on my commute to take the boys to school and get myself to work.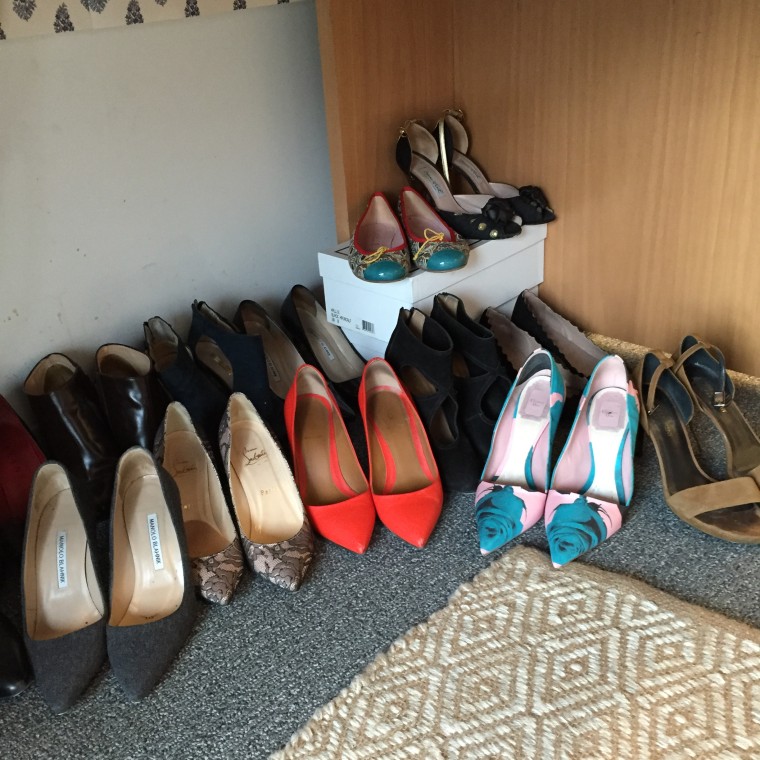 I always wear heels during my workday. Since I have a boyish haircut, I think heels and red lipstick are a must.
What are your favorite clothing brands?
Erdem and Lela Rose for important work dresses, the kind that are simply constructed but have great details (like a fun print) that make me feel super-confident in a meeting.
J. Crew and APC and Steven Alan for weekend stuff that's comfortable and classic, but also wears really well.
RELATED: The one move that helps Natalie Morales turn a bad morning into a great one
What makeup products do you use?
I use a lot of makeup: Bare Minerals concealer, L'Oreal La Lacque lipstick [her current obsession is L'Oreal Le Matte lipstick in no. 106 and its glossier cousin, La Lacque in no. 203], Maybelline Big Eyes mascara, Stila blush, Benefit eyeshadow, and then whatever black eyeliner pen I can steal from the office.
Is your makeup routine different when you're at home?
On the weekend, we spend a lot of time hiking/biking/running around, so I don't wear as much makeup — but always mascara!
What's your go-to outfit when you're at home?
My go-to outfit at home is Levi's 501 jeans and a Saint James sailor-striped T-shirt. And Nike high-tops.