By Julieanne Smolinski
Of all the "27 Dresses" irony!
Our girl Hoda made the pages of InTouch magazine, but under less-than-thrilling circumstances. She and our favorite former TV doctor/underwear model were photographed in the same blue sheath last week, and thus, made their "Who Wore it Better?" section.
Hoda looked happy to have a glass of wine nearby as KLG read the verdict: It was Heigl for the win, but only on account of Hoda's "prom shoes."
The only picture we have is the one below, which isn't very clear and that's maddening because what are prom shoes? Do they have spats? Tiny flasks?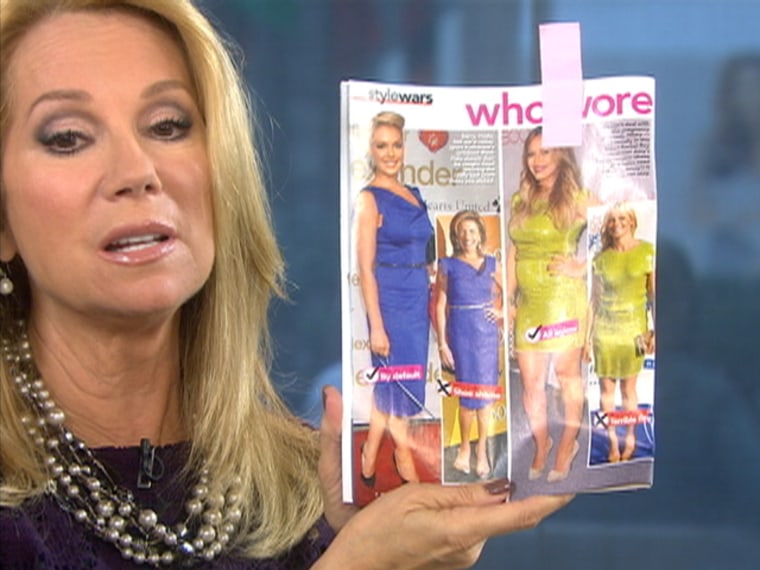 Better luck next time, Hodie. If there's any lesson to be learned here, it's that you should always call Katherine Heigl before you leave the house.
Julieanne Smolinski is a TODAY.com contributor. She wore construction boots to prom.
 More: Relax Hoda! It was a tame 'Call of the Wild'
KLG is back after getting 'Crazy' in Florida