The most relatable rom-com heroine ever is headed back to the big screen, but this time, Bridget Jones has a baby on board — and a surprise in store.
While fans already know that the original leading man in her life will have some dreamy competition in the new flick, they don't know which guy is the father. But they're not alone.
Star Renee Zellweger told TODAY the cast filmed three different endings, and even she doesn't know if Mark Darcy (Colin Firth) or the other man (Patrick Dempsey) is the dad.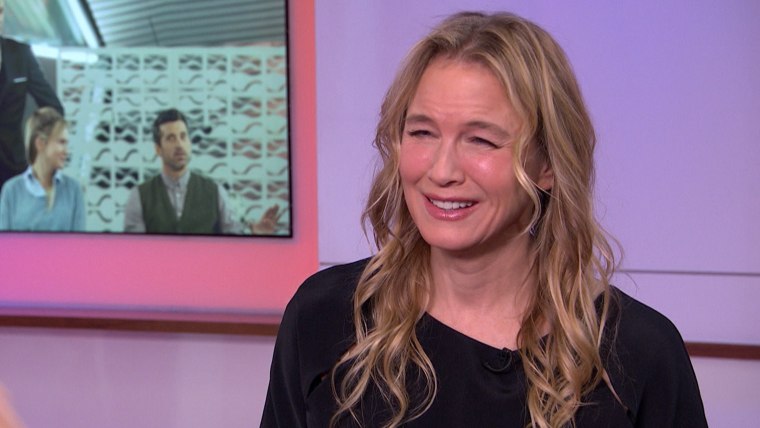 "They kept us guessing, yeah," Zellweger confessed. "Because you never know people with cell phones and talking, and I might slip up and tell my mom, 'Oh you know when she ends up with ...'"
MORE: Bridget Jones is in labor! See Renee Zellweger in photos from upcoming sequel
And the actress isn't just teasing us. She assured TODAY's Sheinelle Jones, "I don't know what they're going to do."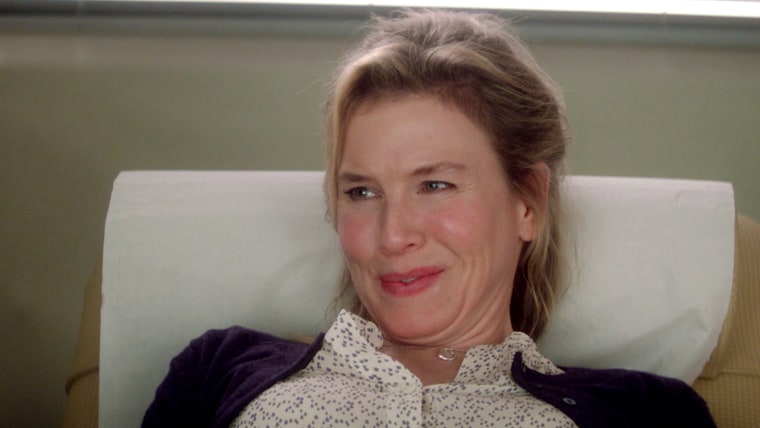 But the was Zellweger looks at it, Bridget Jones just can't lose with her swoon-worthy options.
"Either way it doesn't look like it's going to be a terribly difficult ending for her is it?" she said.
But that's the way it always is for the beloved character. No matter what obstacles life throws her way — from minor embarrassments to major blunders — Bridget Jones is just fine in the end.
"I love her humanity," Zellweger said. "I love that she's so humble. I love that she's self-deprecating, but she's always optimistic and always finds a way. You know, I think people relate to her perfect imperfection."
And people relate to the actress who brings the character to life, and her own resiliency.
MORE: Renee Zellweger responds to face flap, says 'I'm glad folks think I look different'
In 2014, Zellweger found herself the subject of plastic surgery rumors and criticism. She dismissed it all as "silly" at the time, and now says she simply doesn't pay attention to it at all.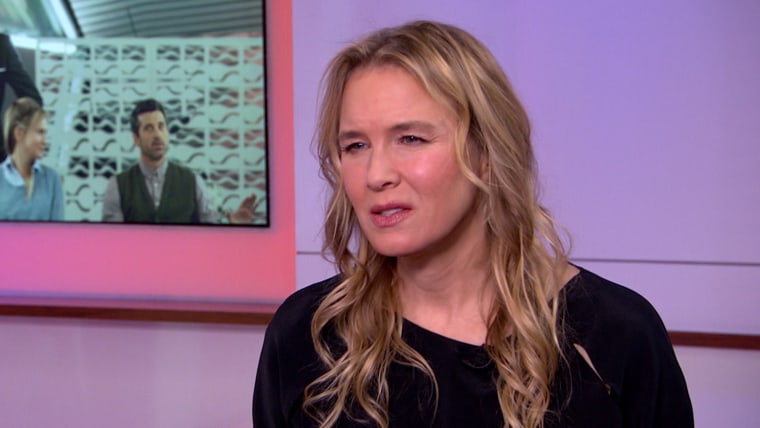 "It's not really part of my life," she explained. "In my home I'm not aware of it. I don't do any kind of social media, so I don't see it. I like to have — I guess you would call them real experiences."
As for her big-screen experiences, fans can watch those play out when "Bridget Jones's Baby" hits theaters September 16.
Follow Ree Hines on Twitter.