It's not often that a furry behemoth goes on the loose in a big city, only for pedestrians to gawk, smile and snap photos.
Of course, when the 8-foot-long polar bear in question is both puppeteered and a promotion for the British TV crime drama "Fortitude," the threat of being mauled is substantially less likely.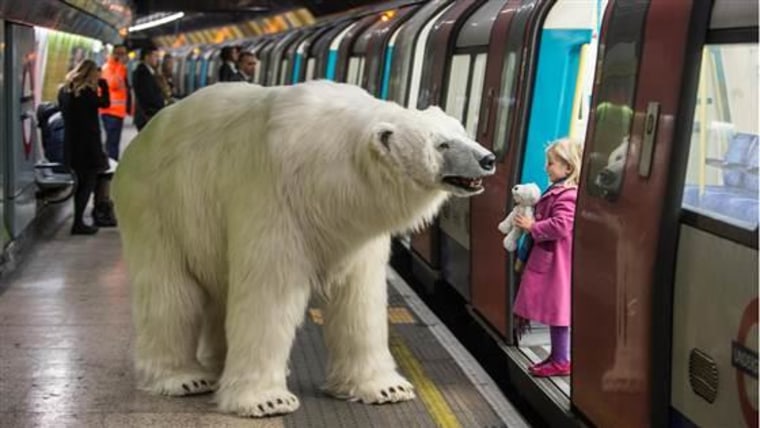 It took four fabricators four weeks to make the fake polar bear, with puppeteers Derek Arnold and Tom Wilton willing to climb inside its rib cage to bring the bear to life. Last Tuesday, the animated beast hit the streets to promote the launch of the new series on England's Sky Atlantic network, confusing at least one real-life poodle in the process.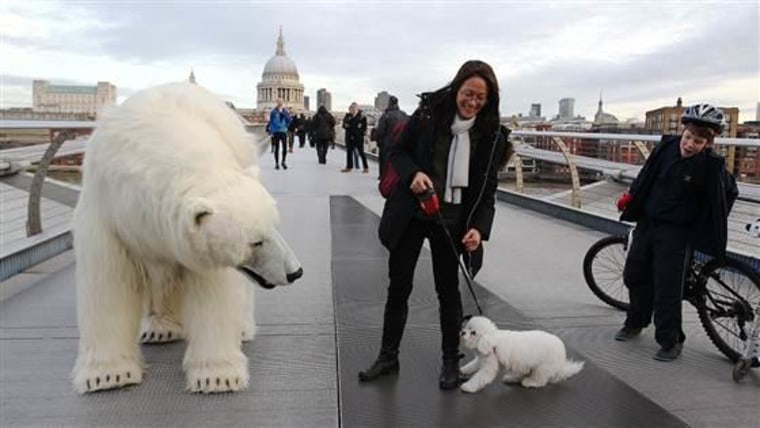 "It looks very realistic to me," said one pedestrian. "I have to say, I feel a little bit nervous, standing here with my back to it."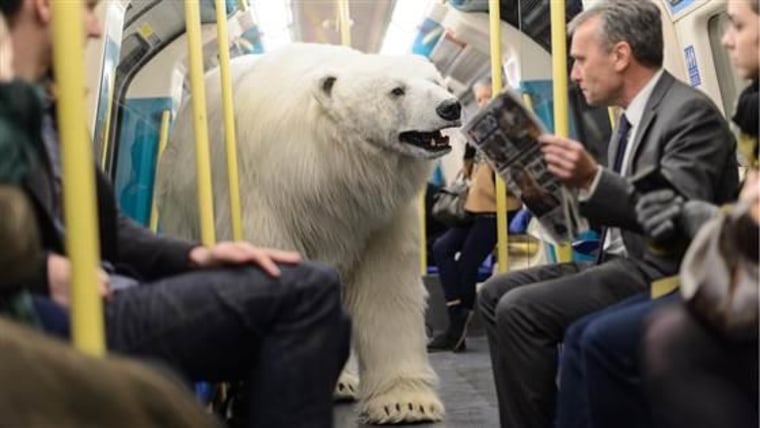 Helmed by "Low Winter Sun" creator Simon Donald, the series focuses on a close-knit Norwegian community called Fortitude, where a violent murder results in turmoil. Stanley Tucci, Michael Gambon and Sofie Gråbøl star in the 13-episode series, which premiered overseas Thursday.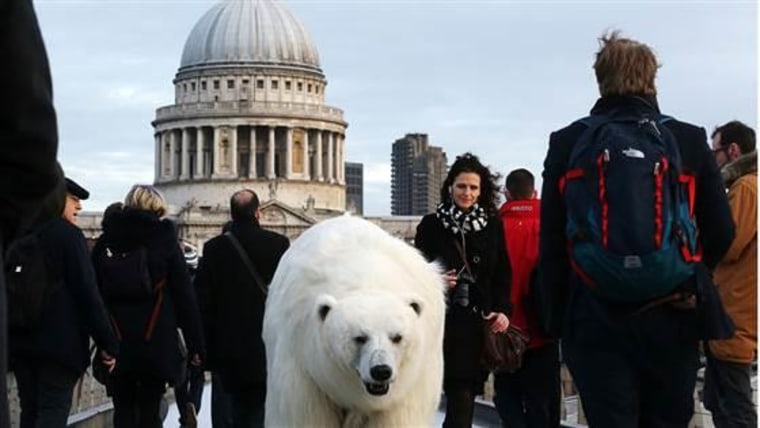 So what do polar bears have to do with the TV show? Gråbøl offered this explanation: "The fact that there are more polar bears than people in Fortitude make them a factor that you have to deal with."
Follow TODAY.com writer Chris Serico on Twitter.
This article was originally published Feb. 4, 2015 at 4:48 p.m.