Dean Cain shot to fame as Superman on "Lois & Clark" — but "Beverly Hills, 90210" fans remember the actor from a 1992 role on the Fox teen soap, one year before his turn as a small-screen superhero.
Cain played Rick, an American student who assumes Brenda (Shannen Doherty) is French when their paths cross in Paris — Brenda plays along and is forced to keep up the charade when they meet again in Beverly Hills several episodes later.
"Reek," as she addresses him in a less-than-convincing French accent, is smitten — and continues to pursue her even after she tells him the truth. But Rick turns out to be the exact opposite of her on-and-off beau, bad boy Dylan, and she gets turned off after seeing him bond with her dad and perform a cringeworthy duet.
Cain recently sat down with TODAY to reminisce about his time on "90210," 25 years later.
"Here's the weird thing about the show: I was supposed to break up with her character, when I found out that she was a fraud and she was lying to me," Cain said. "But Shannen didn't want that to happen; she didn't want a guest star to break up with her. So instead, they turned me into a dork."
He added, "And the day that I read that script, where suddenly I had to sing, my heart stopped. I was just like, are you kidding? To this day, my brother makes fun of me. That was a low moment after going through such a big high on the show."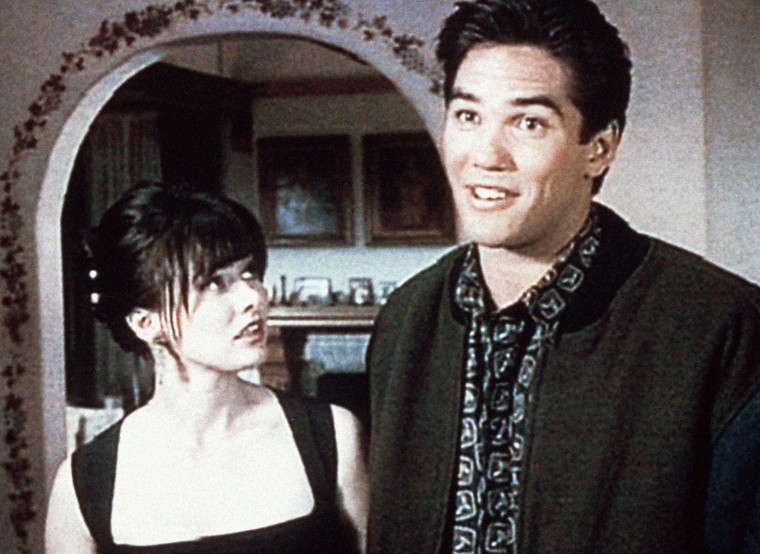 In fact, he said Doherty was equally embarrassed by the story arc, and they've joked about it since.
"Shannen did not have an accent coach," he revealed. "She was just winging it. She was as mortified as anybody. She was as mortified about her French accent as I was about having to sing, which is really mortified. So we were having fun with that."
Though Cain was playing the romantic rival of Luke Perry's character, Dylan, Cain shared memories of Perry's warm welcome when he arrived on set.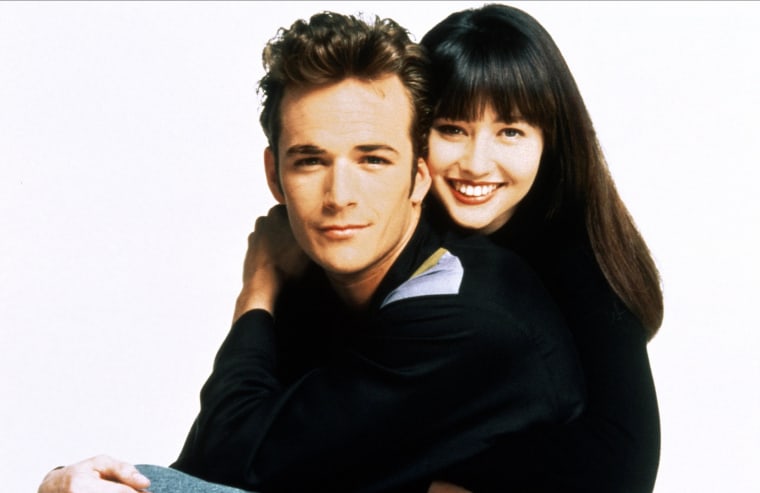 "Luke Perry made an effort to come over to me," he recalled. "We weren't shooting anything together, he came over to me and said 'Hey Dean, nice to meet you. We really appreciate what you're doing on the show. Thank you so much, thanks for being here with us.' I thought, that's amazingly welcoming, and Jason Priestley did the exact same thing. And I use that, every time I have a show, or someone comes on a show of mine, I make sure everyone feels comfortable and welcome because it's a big team effort."
When Cain sees fans post images of "Rick" on social media, he remembers that time fondly.
"I can tell if someone has really followed my career if they call me Rick," he said. "Like, 'I liked you as Superman, but I loved you as Reek.'"
RELATED: 12 things we learned about Dean Cain — while he took puppy Charlie for a walk