"Virgin River," a show known for its dramatic twists, finally delivered a positive one at the end of Season Four: Mel Monroe (Alexandra Breckenridge) learns she's pregnant with her boyfriend Jack Sheridan's (Martin Henderson) baby.
The Netflix leading lady's road to motherhood has been a challenge, to say the least. She had multiple miscarriages and a stillbirth with her first husband, who died. Her boyfriend's ex was pregnant with twins that, for a while, he thought was his.
Then, she finally gets pregnant.
Sadly, everyone's favorite small town nurse doesn't get the happy ending viewers so desperately want for her (at least, not yet).
Halfway through Season Five, Mel miscarries and begins to question if she's really meant to carry her own child.
The turn of events begins with a routine trip to the restroom where Mel spots some blood while wiping herself. She hurries to a private patient room in the clinic to check for her baby's heartbeat then breaks down and cries when she can't find it — but only for a moment, because she must quickly put her nursing hat back on to tend to patients while Virgin River is up in flames.
Martin Wood, the director of Season Five Episode Five, tells TODAY.com he was struck by how "unique" the scene was.
"I think Alex (actor Alexandra Breckenridge) did such a beautiful job of making it so deeply personal," he says. "That breakdown that she had was so visceral, for the camera operators, for me and for everybody that was in the room."
Wood says it's powerful to include Mel having the miscarriage on camera, rather than skipping past the moment of realization.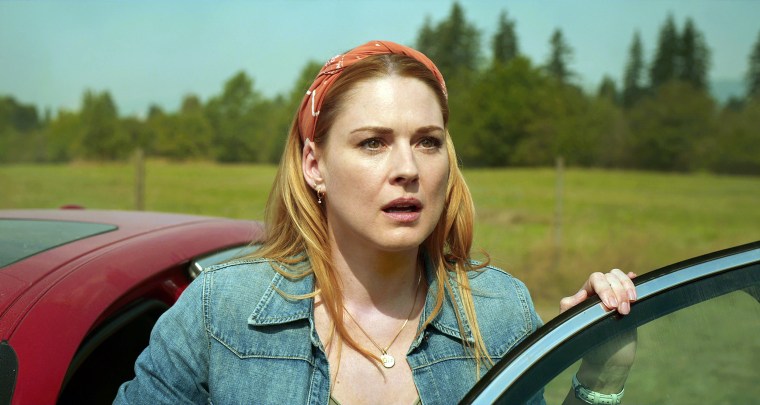 "This doesn't happen usually on television ... you usually have the after effect, but you don't get the impetus," he says.  
Wood credits the show's writers for crafting the storyline and notes that it wasn't planed too far ahead of time.
"That's true for so many of the storylines. And if you're a fan of the book, you'll go, 'Oh, what's happening? Where did this person come from?'" he says. "There's a point when the TV part of it has to take over because you don't have that ability to be able to string an audience on a long arc the way that a book sometimes does."
Shortly after discovering that she's miscarried, Mel rushes out to save baby Chloe from the fire, a painful reminder of what she can't have.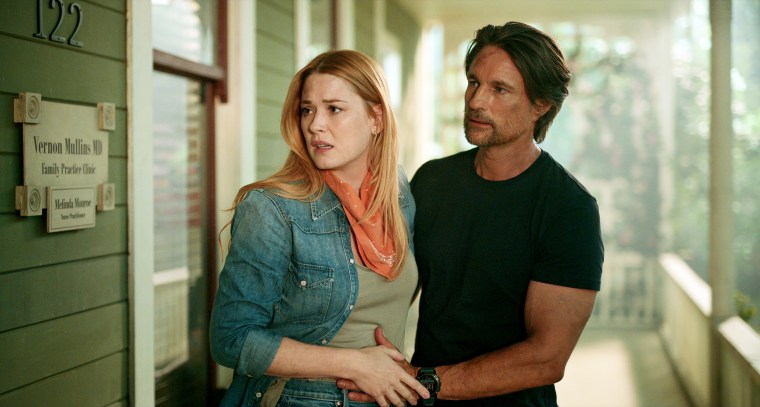 Given the heartbreak Mel has endured, was the "Virgin River" team ever worried about how much more the audience (not to mention Mel) could take? Wood says it's something writer considered, but ultimately the miscarriage storyline felt the most compelling.
"When you're looking at multiple seasons, you have to look at maintaining a certain level of conflict in the storylines," he explains.
Much like viewers, Wood has become attached to the "Virgin River" characters, but he's also a realist when it comes to TV storylines.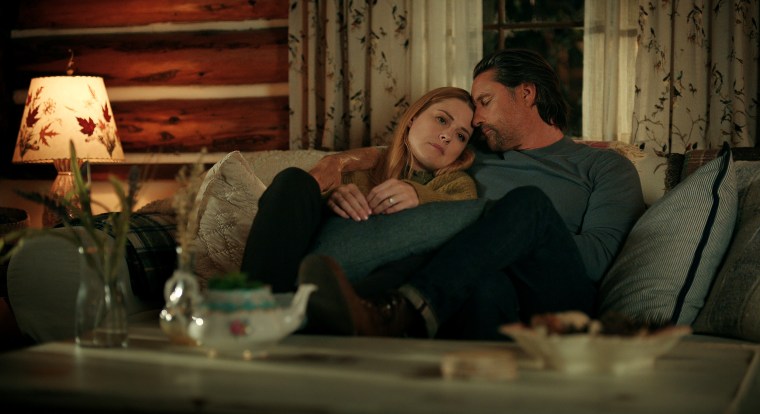 "I've always felt very strongly (that) you need the fans to like and hate you because if they only like you, you haven't got very far to go ... If it's too easy, if it's always what the audience wants, then there's no real jeopardy for anybody," he says.
Wood notes that the actual timespan of the series has only lasted about four or five months, though the show has spanned five seasons.
That means there's plenty of time for Mel to work towards her happy ending.
"I think in this case, what this allows Mel and Jack to do is ... have a different plan. At the end of (Episode) Six you see her collapse into him and him collapse into her when he realizes there's no hope at that point," he says.
Moving forward, Jack seems more optimistic about trying for another baby, but Mel is more hesitant and seemingly shuts it down. By the end of the season, however, she's made peace with the fact that her fertility journey might not be traditional. Whether she adopts or has a child another way, she's still eager to become a mother.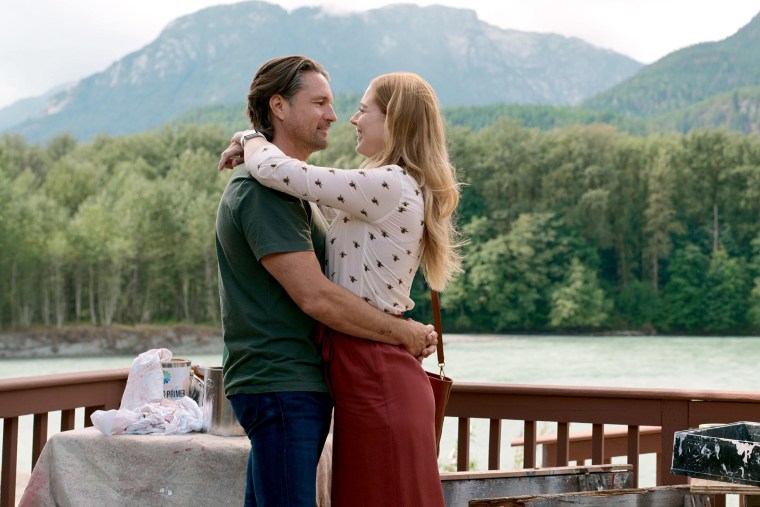 With the current WGA and SAG-AFTRA strikes in full swing, viewers will have to wait quite a while to find out how Mel and Jack's story pans out. But Wood notes that the writers will be in a unique position this time around since they'll have much more time to see viewers' reactions before working on Season Six.
"It will be very interesting now because generally, in 'Virgin River,' we don't have the opportunity to see (fan reaction before writing the season). We almost are always in the blind. So Season Six will be the first season where they have the opportunity (to review viewer reaction) before they start production," he says.