The second season of "Stranger Things" promises to take fans back to the 1980s and back to the Upside Down, but it won't do that until October.
Until then, here's something to make the wait a bit more bearable — a look at all five of the kids at the heart of the horror on the cover of Entertainment Weekly.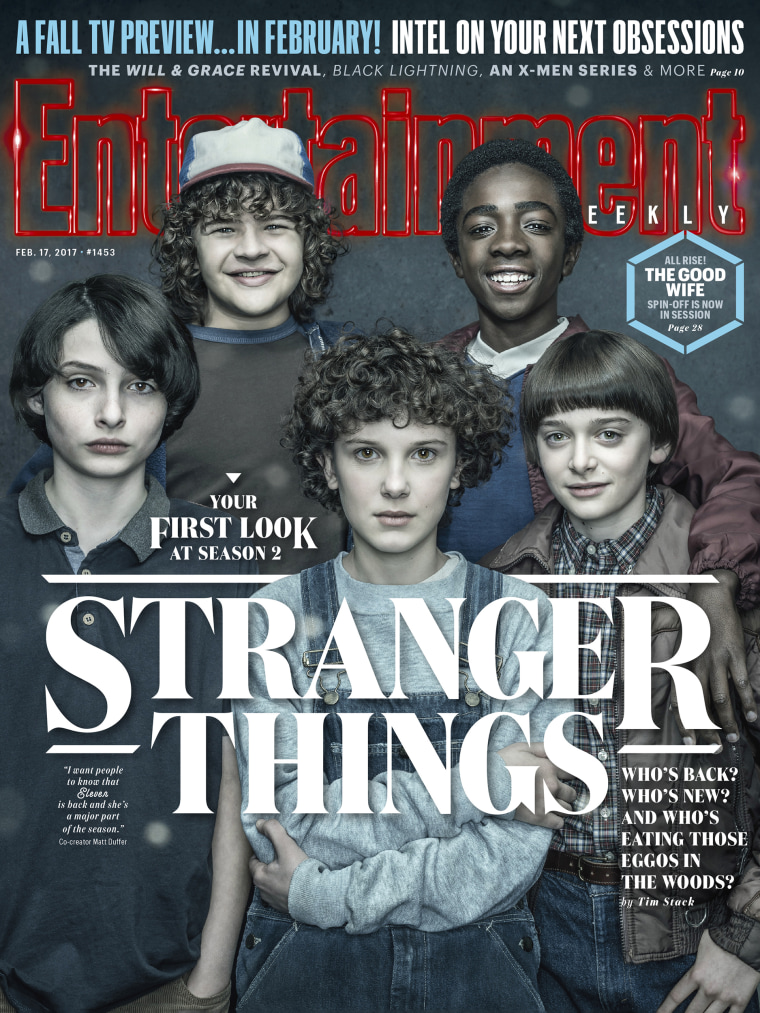 Mike (Finn Wolfhard), Dustin (Gaten Matarazzo), Eleven (Millie Bobby Brown), Lucas (Caleb McLaughlin) and Will (Noah Schnapp) are all together in the shot that offers hints at what's to come.
For instance, a brand-new 'do for Eleven!
The leading lady of the tween gang appears to have swapped her signature buzz cut for longer, curly locks — or has she?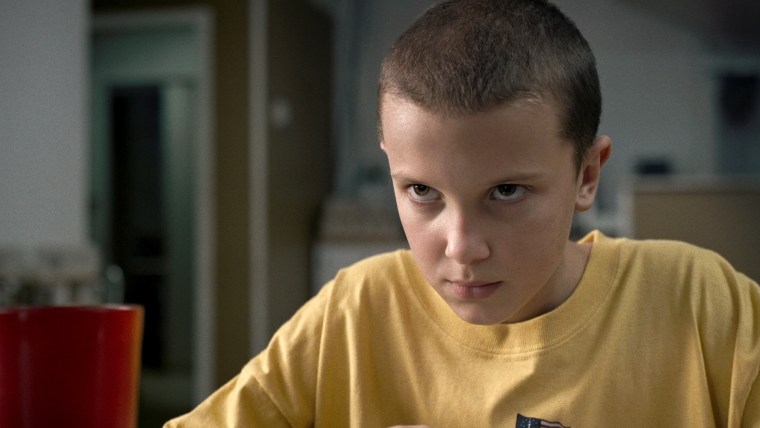 In Season 1, Eleven proved she knew how to go undercover with a wig, so only time will tell if those cute curls are here to stay.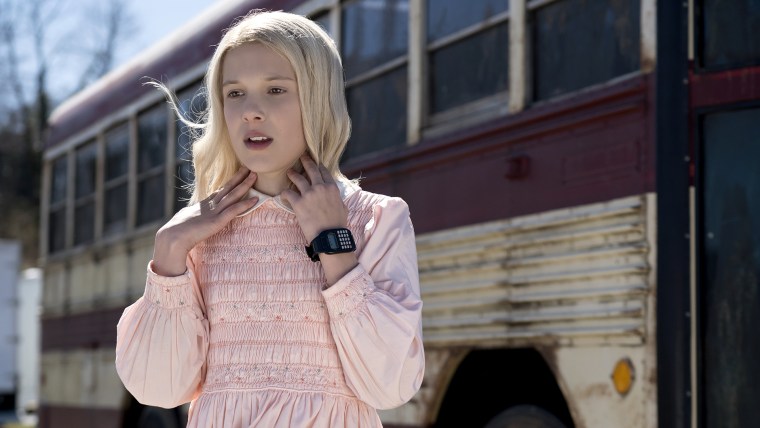 Her hair may not be the only reveal on the cover. While the kids are all together in the pic, they're sporting distinctly different expressions — ranging from the elated looks of Dustin and Lucas, the mild amusement of Will and the all-too-serious stares of Eleven and Mike.
RELATED: See the quirky 'Stranger Things' pic announcing Eleven's return for Season 2
Luckily for fans of the drama, the cover isn't the only teaser out there. During Super Bowl 51, Netflix debuted a trailer for the upcoming season.
And fans weren't the only ones excited to see it! Just take a look at the reaction from the young cast.
RELATED: 'Stranger Things' actor Gaten Matarazzo reveals delightful photo policy for fans
Season 2 of "Stranger Things" comes to Netflix on Halloween, but you can get more hints about the plot when the new issue of EW hits newsstands nationwide Feb. 10.
Follow Ree Hines on Twitter.