Stephen Colbert's first video for his new gig hosting the "Late Show" marks the last moments for some beloved facial hair: the "Colbeard."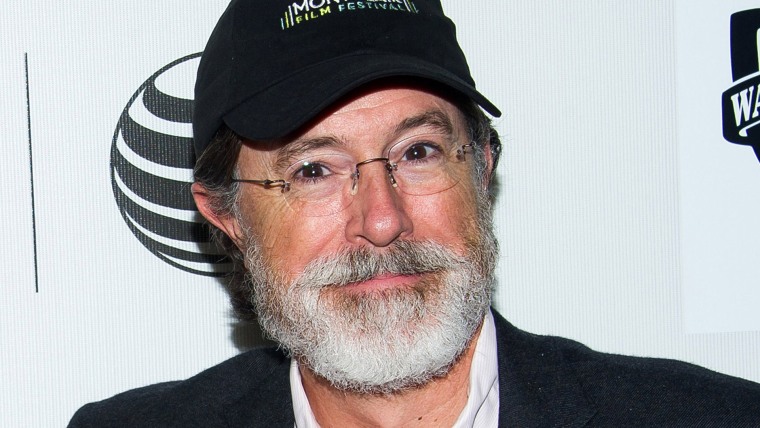 After eating a chunk of a hot dog with a fork and knife and welcoming viewers of Wednesday's video to "the Internet," the former host of "The Colbert Report" noted, "Good news! I still exist."
His prized Colbeard, however, would not be so lucky. But before saying goodbye to the extended scruff for the moment, the host found some final uses for it as a comedy prop. (A couple of words in the video are NSFW, but we're all allegedly grown-ups here.)
After literally sticking a fork in it, Colbert said he "adopted a beard that I found by the highway; it helps me go around without being noticed," adding that when he premiered the Colbeard, "the Internet burned to the ground and — I'm particularly fond of this — I made the cover of Homeless Sea Captain Monthly." His reasons for shaving the beard included a desire to be more "cognito," and a supposed "non-compete clause" that Tom Selleck's mustache has with CBS.
With gray and brown whiskers falling onto the uneaten portion of his hot dog, Colbert's gradual Colbeard removal occurred in stages before all of it wound up garnishing his meal, namely:
The "Not Hitler" (shaving the area between his nostrils and top lip)
An Amish look (shaving what remained of the mustache)
The "Half Wolverine" (clean-shaven on one side, large mutton chop on the other)
For a montage of Colbert's beard-ier times, the host replaced lyrics from Green Day's "Time of Your Life (Good Riddance)" with those from the public-domain classic "Camptown Races," supposedly to avoid exorbitant licensing fees while in pre-production.
But wait, Colbert has three more months until his "Late Show" premieres Sept. 8? As the video shows, maybe this isn't the end for the Colbeard, after all.
Follow TODAY.com writer Chris Serico on Twitter.