/ Source: The Associated Press
Rob Thomas flies solo with "Something To Be" and Anna Nalick offers "Wreck of the Day" in this week's album reviews.
"Something To Be," Rob Thomas
When you hear Rob Thomas' distinctive voice, it's hard not think of matchbox twenty, the hits-heavy pop-rock band for which he has been lead singer and writer since 1998.
And at times, "Something To Be," Thomas' first solo CD, evokes the sounds and thoughts of his work with that band.
But the solo album — despite Thomas' voice, his writing credit on all 12 cuts, and the presence of matchbox twenty producer Matt Serletic — is enough of a departure that listeners aren't likely to mistake it for simply "the new matchbox twenty CD."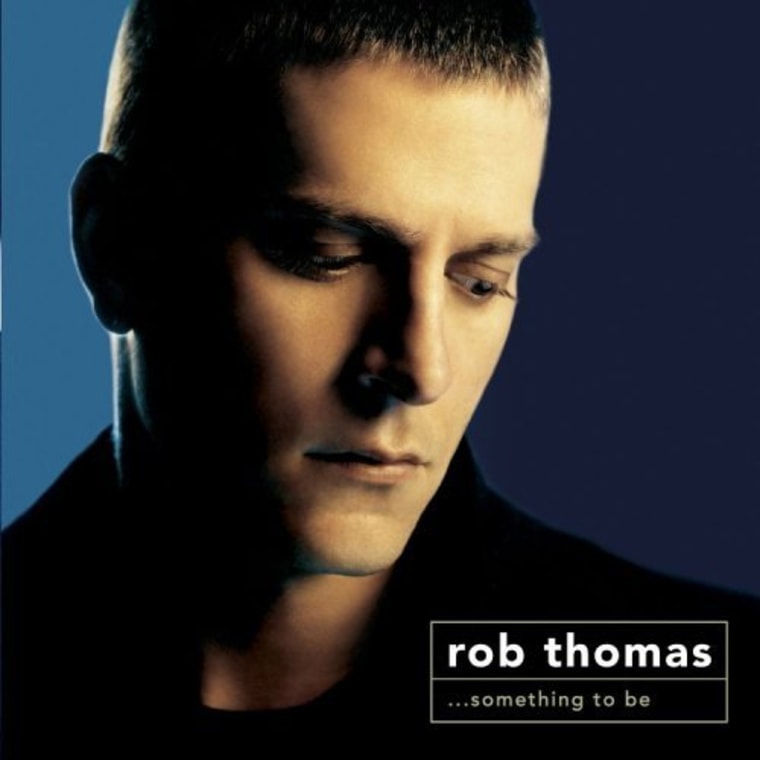 Of course, there are a couple of songs that would feel right at home among the group's catalog, such as the melodic ballads "Ever the Same" and "When the Heartache Ends."
Other cuts, however, feature a variety of other sounds, with hints of African, Caribbean, blues and country influences.
Kicking off the CD are two throbbing up-tempo songs. "This Is How a Heart Breaks," the faster-paced of the two, ends abruptly and is followed almost seamlessly by "Lonely No More," the album's first single. The latter is a plea for reassurance ("I don't wanna know the lover at my door is just another heartache on my list"). On both songs, Greater Anointing provides strong, effective background vocals.
More exotic sounds are heard on "I Am an Illusion," featuring a riveting lap steel guitar solo by Robert Randolph. His performance adds an effectively odd and haunting sound to a cut that opens with a brief passage of "Oh Death" by Bessie Jones. The exotic theme continues on "All That I Am," which begins with simple marimba notes and features sounds of a duduk (woodwind), shofar (horn) and the zither-like kanun, as well as a fetching rhythm break. The title song, "Something To Be," which expresses the search for identity, has an edgier feel, while John Mayer and his guitar sit in on "Streetcorner Symphony," a cheerful, optimistic song that calls for unity, harmony and mutual support from a global perspective. The overall effect, including an arrangement punctuated by blaring, "feel good" trumpets, is strangely reminiscent of the sort of song The 5th Dimension might have recorded in the 1970s.
Among other cuts are "Problem Girl," with a fine guitar solo by Mike Campbell; the bluesy "Fallin' to Pieces; and "My, My, My," which moseys along with a bit of country sound.
The set ends with "Now Comes the Night," a poignant ballad that Thomas sings to his own piano accompaniment: "Now comes the night ... Let us hold to each other till the end of our days."
Thomas' growth as a singer and songwriter are apparent in this CD. The variety of musical tastes could win new fans — as if he needed them.— Ron Berthel
"Wreck of the Day," Anna NalickAnna Nalick might be a tough act for even herself to follow.
The debut album by the 21-year-old singer-songwriter from California is an impressive one, with 11 songs, sung confidently and clearly in a refreshing and likable voice.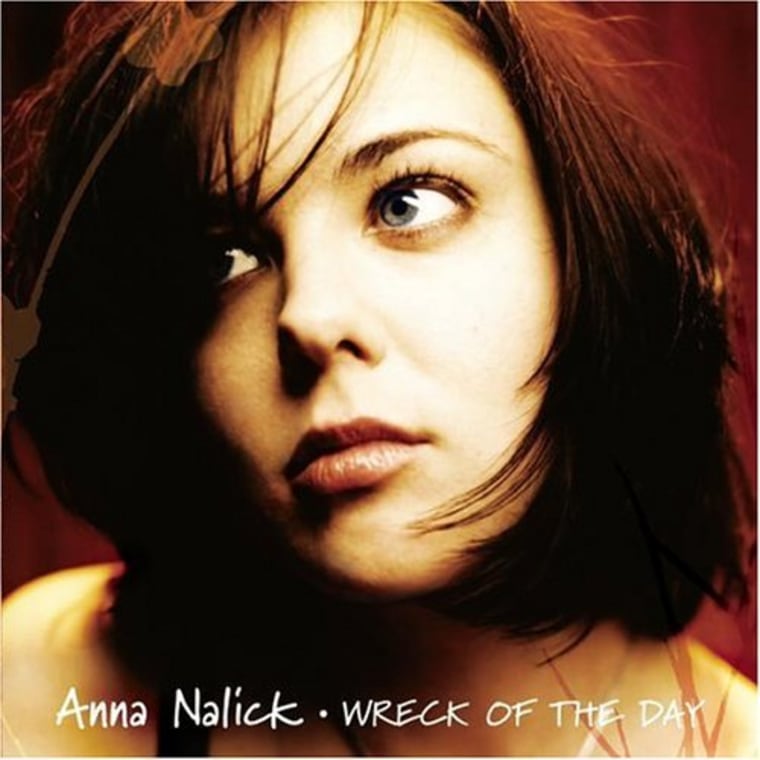 What's more, her melodies and lyrics give evidence of maturity and sophistication beyond her tender age.
Those who don't recognize Nalick's name might have already heard her single "Breathe (2 a.m.)" from its wide radio play. It opens the album with its friendly advice to someone who has just made a mistake, apparently not for the first time: "No one can find the rewind button, girl, so just cradle your head in your hands and breathe, just breathe."
A common theme in Nalick's songs is the bumps in life's road — disillusionment, doubt, coping, having to move on.
The title song, "Wreck of the Day," is quiet and contemplative, and Nalick sounds a bit like Jewel (as she does here and there throughout the CD). An appropriately somber cello playing quietly in the distance accompanies the melancholy lyric: "'Cause love doesn't hurt, so I know I'm not falling in love, I'm just falling to pieces; And if this is giving up then I'm giving up ... on love."
She asserts herself on "In the Rough," and "Satellite" has an infectious, hit-sounding chorus: "Love might be, just like me, jaded waiting all alone, a whisper on a two-way radio."
In "Citadel," the singer expresses her fears about striking out on her own: "I'm sitting on a citadel, contemplating life ... What if I fall? What if I don't? What if I never make it home? What if I bleed? What if I break?"
Nalick probably needn't worry about any of that.— Ron Berthel
"Peddlin' Dreams," Maria McKeeThe timing may be finally be right for Maria McKee.
Her former band, Lone Justice, got lots of attention 20 years ago when the twang-rock outfit from Los Angeles was touted as the next big thing. They opened for bands like U2 and Tom Petty, but failed to survive their own hype and fell apart just a few years later.
Now, as alt-country has finally emerged as its own genre, McKee has released her sixth solo album, "Peddlin' Dreams." The opening track, "Season of the Fair," which McKee says she wrote more than two decades ago, perfectly sets the tone. Her voice — clear, rich and flawless as ever — is perfectly complemented by a strumming acoustic guitar and little else.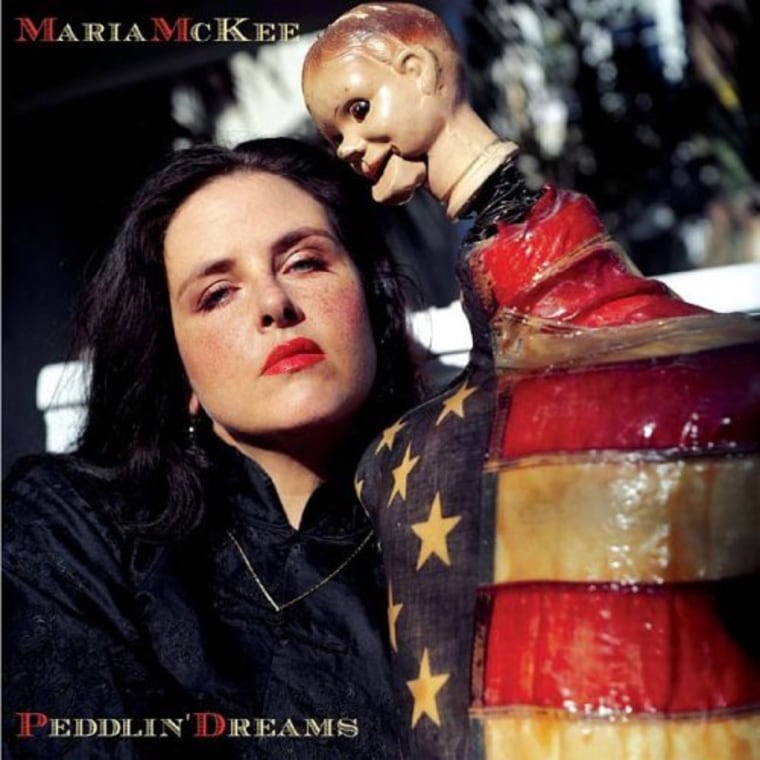 The best song on the CD is the haunting "My One True Love." The mesmerizing lyrics are pure poetry with lines like, "The river flows with liquid snow."
Other standouts include "Appalachian Boy," a lonesome cowboy ballad, and "Sullen Soul," which with its infectious guitar groove is radio-ready hit. And you'll simply want to cry when McKee effortlessly hits the high notes in "Turn Away" and you'll wonder why anyone would leave her.
She lightens the mood a bit with the tongue-in-cheek "People in the Way" and "The Horse Life," a silly song that sounds like it's a long-lost single from "Grease."
If you want the sweetness of Mindy Smith with the edgy maturity of Lucinda Williams, buy this disc.— Kim Curtis
"Patience and Science," Adam RichmanThe mohawk sporting, lip-pierced, twenty-something musician known as Adam Richman recorded his major label debut, "Patience and Science," in a homemade studio in the basement of his parents home in Allentown, Pa. His music is a combination of high-energy rock and emotive pop, which he single-handedly pieced into twelve solid tracks. Whether its the content of the lyrics or Richman's youthful enthusiasm, the album transports listeners to insecurities and uncertainties common in high school days.
An acoustic intro leads into the heartfelt angst of "The Loneliness Song." The impressive layered, playful pop of "Baby I've Changed" makes it hard to believe that this album was recorded with the solitary pursuit of Richman.
At times, emotions run rampant, leaning toward more whiny vocals mimicking that of Christopher Carrabba from Dashboard Confessional, especially on songs like "Mary Ann" and "Breaking Glass." What saves the album from being a complete downer are the upbeat instrumentals on tracks like "Song 10," with guitar hooks recalling early Weezer.
The fact that the album was written, recorded and performed by one man begs the question what could Richman accomplish with an extra hand or two. The possibilities seem endless.— Carrie Tolles
"Winter Pays for Summer," Glen Phillips"Winter Pays for Summer," the latest release from Glen Phillips, is his third solo effort since splitting from Toad the Wet Sprocket in 1998. Phillips' artistic growth is evident here, with his musicianship shying away from the college rock-feel of Toad and toward a more intricate, melodic sound. The lyrics are retrospective, with verses like "I was eighteen so were you, I was that Birkenstock, geek-rock dude." It conjures a delicate, sentimental, enlightened energy with less of a punchy edge.
At times Phillips' style recalls Matthew Sweet, featuring his guitar hooks, especially on the song "Easier." Some standout songs are "Thankful," with a catchy chorus that creates an instantly familiar quality, and the inspirational "Bring My Courage Back" with sermonizing lyrics that feature Ben Folds and Kristin Mooney on background vocals. "True," a sensitive pop melody that was co-written by Semisonics Dan Wilson, displays Phillips' doleful vocals delivering heartfelt lyrics impeccably.
Phillips has built on his previous releases 2001's "Abulum" and 2003's "Angel Sparks" and recorded his best solo effort to date.— Carrie Tolles