When Jimmy Fallon plays Catchphrase with guests on "The Tonight Show," it always leads to laughs. But when Sofia Vergara joined the fun Tuesday night, she added a little something extra to the guessing game — a sexy twist that left Fallon completely flustered.
It all started when Vergara was tasked with getting the host to guess the phrase "birthday suit" while the clock ticked.
"What I sleep in," she teased. "My outfit for sleeping."
But when Fallon offered "flannel pajamas" as the answer, she got serious.
"No, no! Think," she said. "Look at me!"
"Lingerie?" he asked.
"No! Better than that," she shouted. "Less than that."
The clues just kept getting better, and Fallon's guesses just got worse. But none of that mattered because the result was hilarity.
"I'm not playing with you anymore," Vergara said with mock anger when they lost the round. "What could be more easy than ... 'what I sleep in'?!"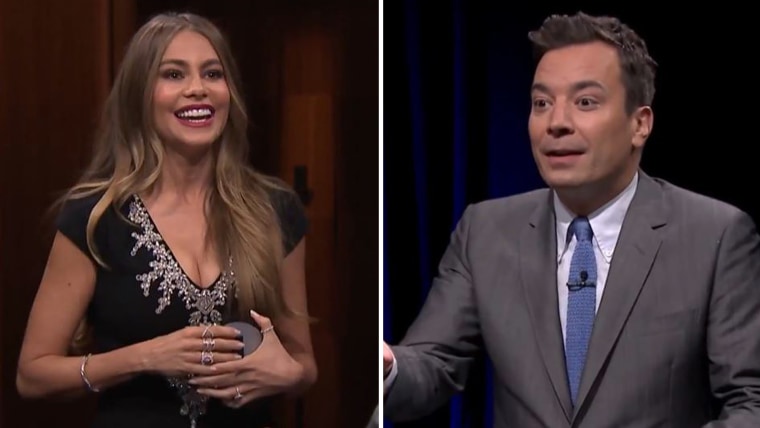 The teammates soon made up, though. Despite losing that round, Vergara and Fallon turned things around and bested their competition (announcer Steve Higgins and star James Marsden) in the end.
Catch their last minute save and all the laughs in the clips!
Follow Ree Hines on Google+.