The fourth hour isn't afraid to tackle the hard news. Or soft, squishy news, like the very serious new Internet trend of putting food on cats.
First there was "planking," then there was "owling," and now, there is "breading." This not-at-all-ridiculous photo fad encourages pet owners to fashion crude, adorable bonnets out of bread and place it on their kitty friends' heads. That's it: putting your cat's head through a slice of bread. It was inevitable, wasn't it? OK, maybe not.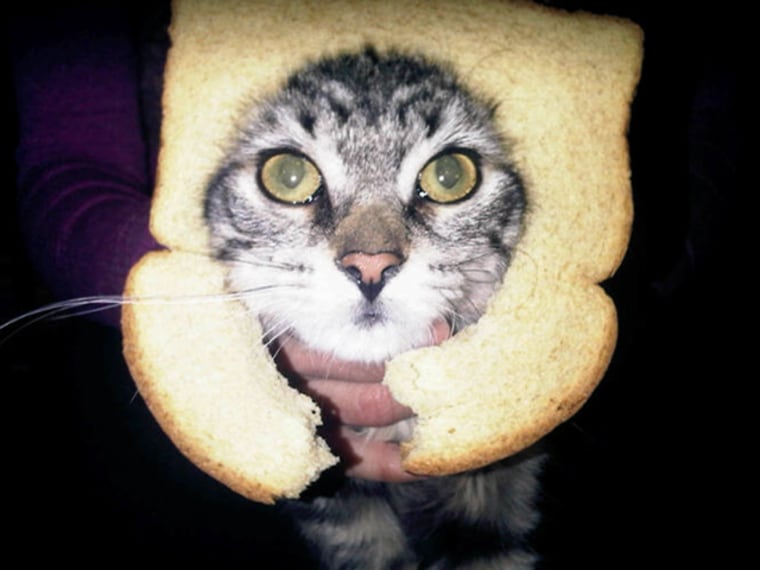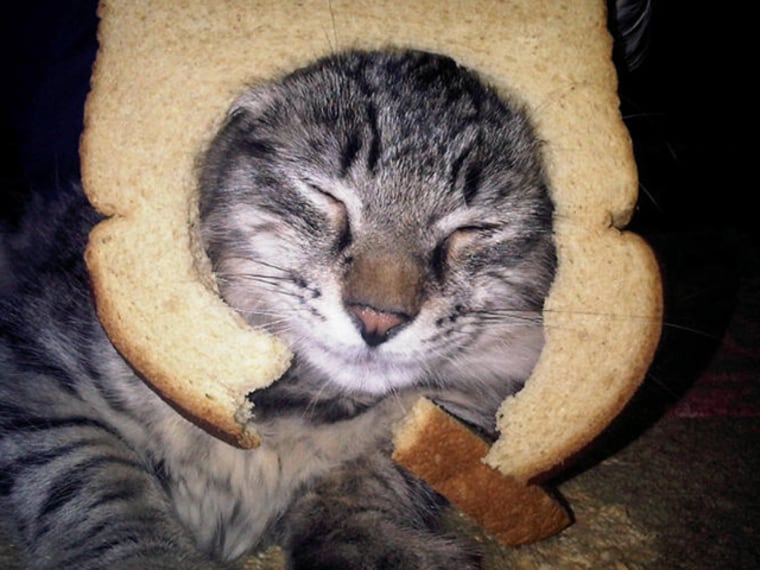 "What's more fun than that for the cat?" wondered Hoda, who seemed to lean pro-breading.
But Kathie Lee was not having it. "Maybe if we stuff our head in the oven someone will put bread around it."
OK, OK, so if you're putting food hats on your pets, you may not be making the best use of your groceries or your free time. But at least you're not alone! The Facebook page "Putting bread on your cat so that people think you have a walking sandwich" (really) has over 19,000 fans, none of whom are likely to be cats. (Because they can't use computers.)
More: Why do KLG & Hoda drink the morning?
Formal sweatpants dazzle on the fourth hour runway
Julieanne Smolinski is a TODAY.com contributor. She's doing South Beach so her cat is wearing a turkey burger.