TODAY anchor Sheinelle Jones just had an ultimate fangirl moment with Regé-Jean Page — and we don't blame her!
While getting ready for her Wednesday, March 15, appearance on TODAY's SiriusXM radio show, Jones, 44, ran into the "Bridgerton" actor, who is scientifically considered to be the most handsome man on the planet, in a dressing room when she was getting her hair and makeup done.
In a video that she posted on Instagram, you can see Jones having her fangirl moment after she shook hands with Page and said she was never going to wash that hand again.
She also spoke with TODAY Show radio program director and anchor Holly Palmieri Schulz about her brief encounter with Page.
In the clip, Sheinelle explained that she noticed that Page was standing behind her when she was getting her glam done, but since her makeup artist kept obstructing her view, she said it was hard to get a good look at him.
"Her head has been in the way," Sheinelle said, before adding, "And I'm like, 'please move.' I literally want to put a poster of him on my wall. Do you think my husband would mind?"
"No, not at all," Holly responded. "I think any good husband would understand."
Sheinelle then talked about Page's handsome features, thanking God for his good work.
"When God did this, when he made him, he just dropped the mic. And it is finished," she said with a smile as Holly laughed.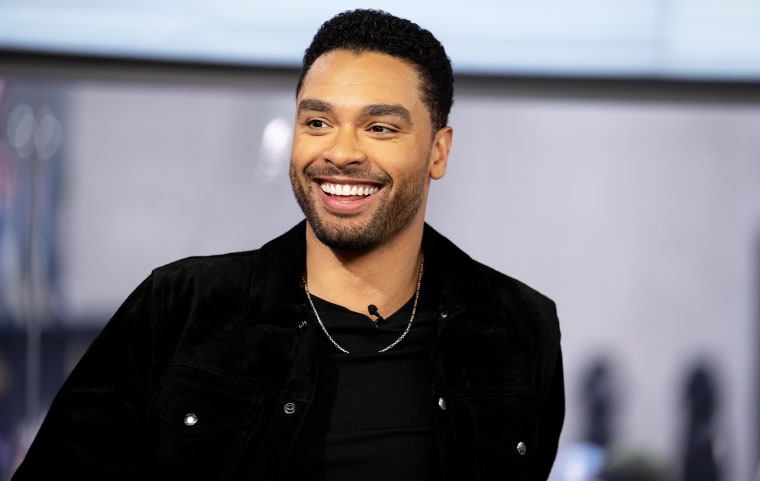 To summarize her experience, Sheinelle added the perfect caption.
"You would think we were in high school this morning on @todaysxm," she wrote. "Hahaha — Honestly @regejean couldn't have been kinder to everyone! Good times. 😉."