Congratulations are in order for Shawn Johnson and Andrew East!
The Olympic gold medalist and the NFL player got engaged before a Chicago Cubs game on Friday night. The 23-year-old gymnast and former "Dancing With the Stars" champion was at the game to throw out the ceremonial first pitch, after which she got the major surprise.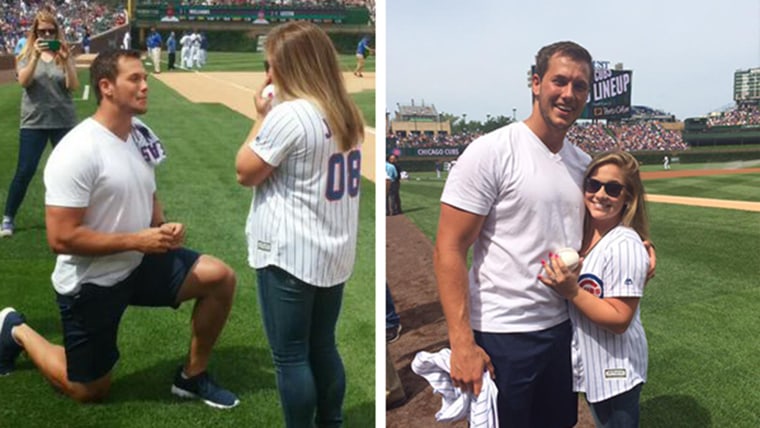 The two took to social media to share their excitement about getting engaged.
"I experienced the greatest surprise a girl could ever ask for today," Johnson captioned an Instagram video of the proposal. "The love of my life @andreweast asked be to be his forever AND I SAID YES!!!!!!"
East also shared the news on social media, tweeting "I'm a lucky guy to put a ring on this girls finger!"
The Cubs also shared the exciting news, with some photos of the proposal.
Before the surprise, Johnson had some fun throwing out the first pitch with fellow gymnast Alicia Quinn as they incorporated some walking headstands into their pitches.