That first year of marriage can be blissful for many couples.
But others, like Olympic gold medalist Shawn Johnson East and her hubby, NFL player Andrew East, don't get so lucky.
Johnson East recently opened up to People about the pair's "stressful" first year as husband and wife.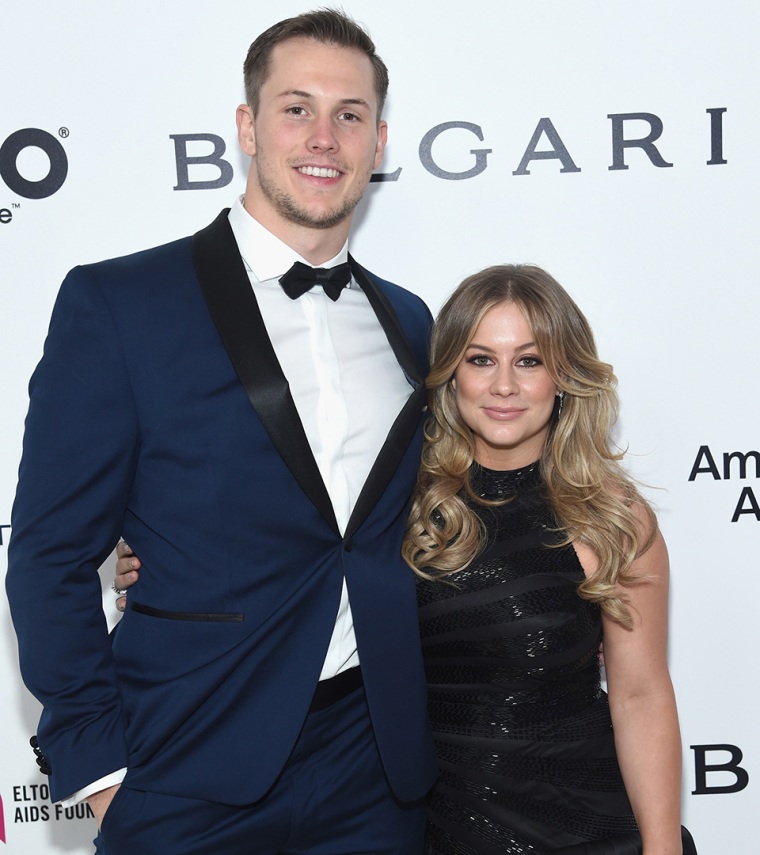 "It's been the craziest year of our lives," the gymnast told the magazine. "One day doesn't look like the next for us!"
For starters, the couple, who married a year ago on a private farm in rural Tennessee, was forced to live in a Hampton Inn for their first four months of matrimony while East trained with the Oakland Raiders.
Just a few months later, Johnson East said, "I flew to Rio to cover the Olympics as a commentator."
Next came a national tour with Team USA.
The "Dancing With the Stars" champ said, all told, the couple spent more time apart than together — and experienced more than their fair share of setbacks.
"It was a long few months, we went through hard things," she said. "He got cut from the NFL and tried out for another team, we were both going through stressful times in life."
RELATED: Gold medalist Shawn Johnson on surviving Olympics 'chaos,' having courage to say no
But the pair made it through and are "happier and more in love than ever."
"I love him more every single day," she gushed. "The first year is the hardest and best year of your life!"
Now, things are settled down and Johnson East is enjoying time with her "best friend."
"It's a comfort to be able to come home to him when we are together and to go through life together," she said.