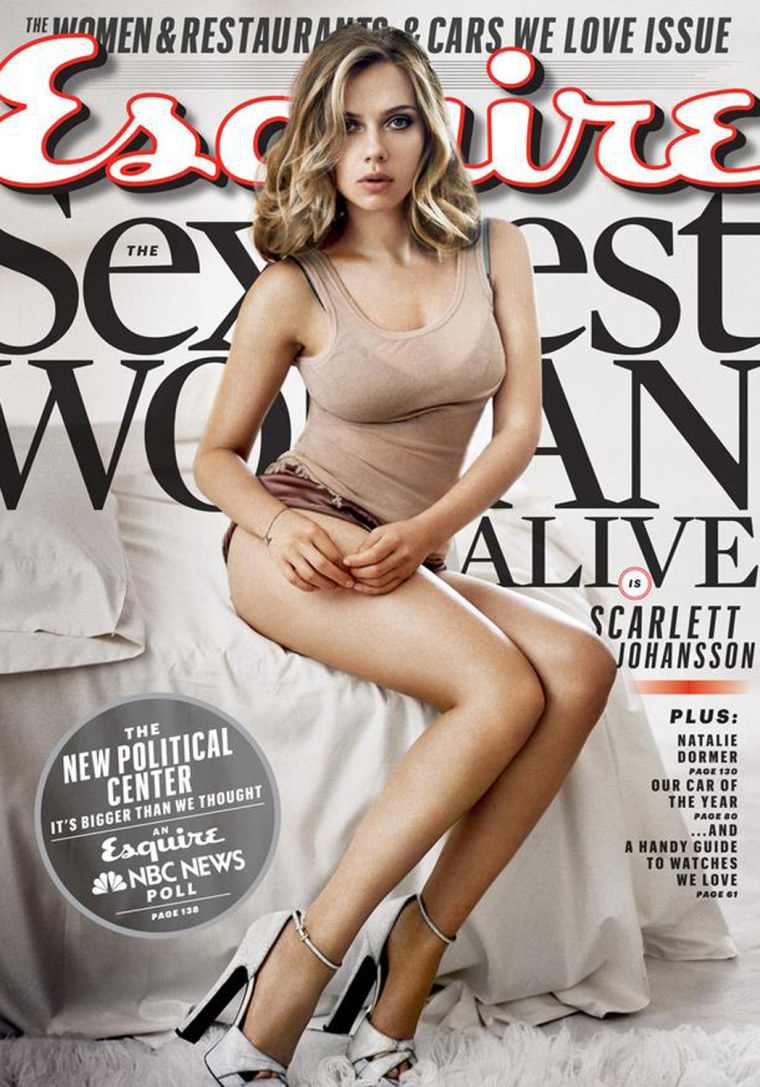 Scarlett Johansson, who weathered a break-up with one magazine's Sexiest Man Alive, is now the Sexiest Woman Alive, again, according to another publication.
Esquire magazine revealed the 28-year-old actress to be its Sexiest cover choice seven years after she first claimed the title in 2006. She is the first repeat winner.
Johansson is currently starring in the comedy "Don Jon," alongside star and director Joseph-Gordon Levitt, and "Under the Skin," in which she plays an alien seductress who comes to Earth and consumes men. She was also lighting up the Internet at the end of last week thanks to a new meme, in which a photo of the actress falling down on a sidewalk was Photoshopped into hilarious scenarios.

Johansson is engaged to French journalist Romain Dauriac. She was previously married to actor Ryan Reynolds — People magazine's Sexiest Man Alive in 2010. After three years, the couple divorced in July 2011.
Esquire's Sexiest Woman Alive last year was actress Mila Kunis.
Look back at her path from promising young actress to major star.