As anyone who tuned in to Sunday's Academy Awards telecast can attest, John Travolta was pretty hands-on at the Oscars. In fact, on the red carpet the actor was even lips-on — as in his lips were on Scarlett Johansson.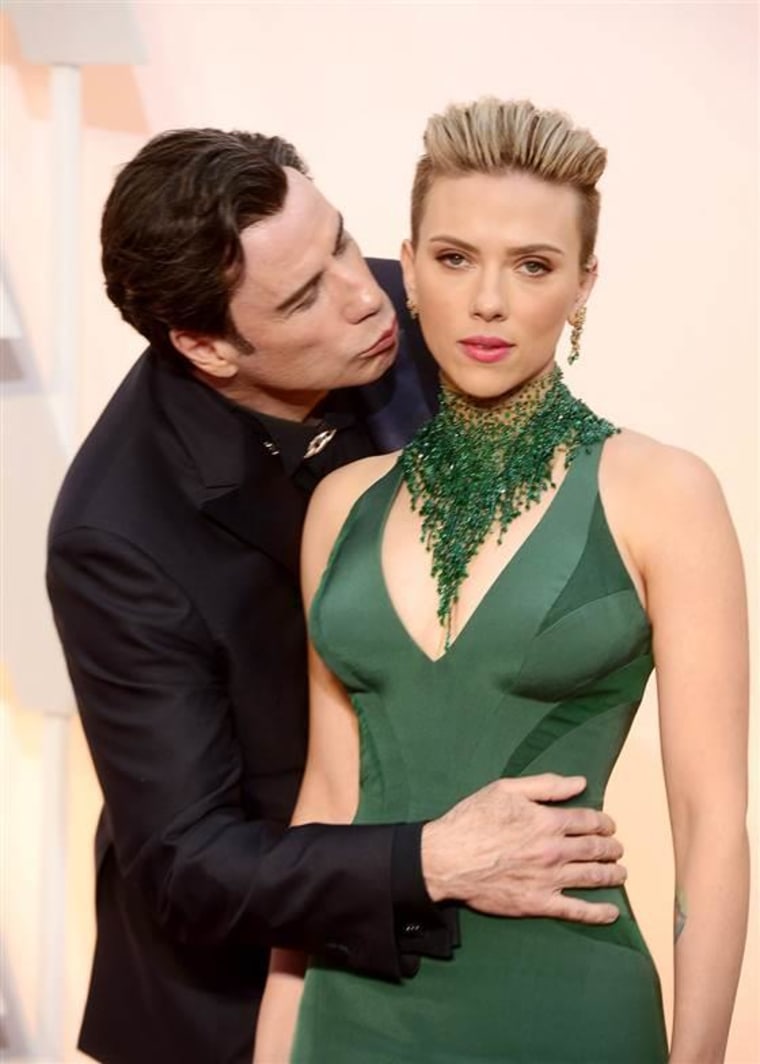 But while that kiss looked a bit uncomfortable to observers, the actress now insists it wasn't unwelcome.
"The image that is circulating is an unfortunate still-frame from a live-action encounter that was very sweet and totally welcome," Johansson told The Associated Press of the buzzed-about shot. "That still photo does not reflect what preceded and followed if you see the moment live."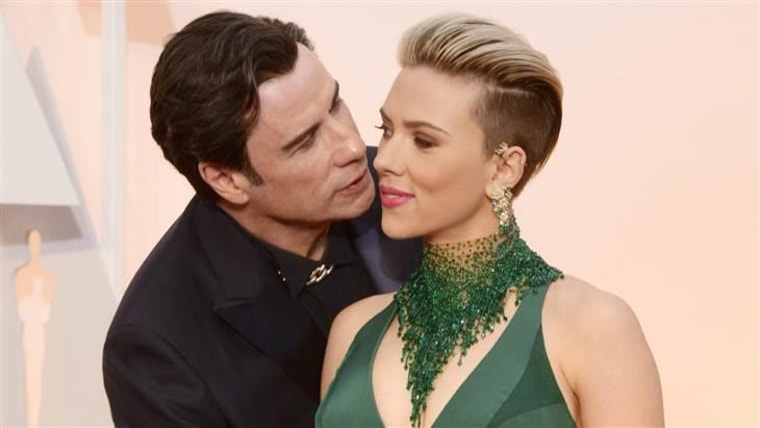 But what about Travolta's other up-close-and-personal Oscar interaction — when he pulled co-presenter Idina Menzel to him and held her chin?
There's an explanation for that one, too. His rep told People, the gesture "was rehearsed in total."
Perhaps the scripted moment was just a set up for host Neil Patrick Harris' show-ending joke.
"Travolta will be back again next year," Harris said, "to apologize to Idina for all the face touching."
Follow Ree Hines on Google+.