It's been nearly three years since the death of Zelda Williams' father, comedian Robin Williams. He was on her mind on Sunday, when she posted a supportive Father's Day message to her Twitter followers who've also lost their dads.
"To all those missing dads today, go out and do something to make you happy, hard as it may be. It's what they'd want," Williams, 27, wrote.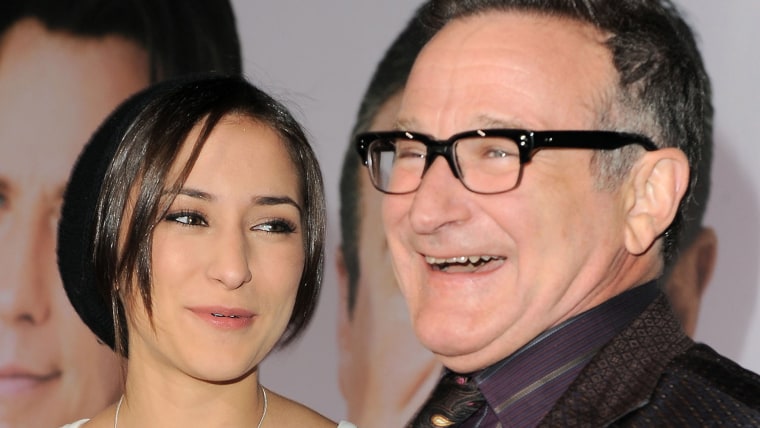 It was a touching statement from the actress, whose father died by suicide in August 2014 at the age of 63.
Williams discussed how she grieved the loss of the legendary entertainer during an appearance on Chelsea Handler's Netflix talk show last year.
"I just kept going, 'OK, well today I'm going to wake up and love what I do. And then tomorrow I'm going to wake up and be happy and love what I do. And then the next day,'" she said at the time. "Because that's all you can do."
After posting her message on Sunday, Williams showed off her sense of humor with a follow-up tweet.