Who doesn't love Goldie Hawn?
That's the point Reese Witherspoon made when she honored the 71-year-old funny lady at Hawn's joint Hollywood Walk of Fame ceremony with her longtime partner, Kurt Russell, on Thursday.
But for Witherspoon, the tribute was even more personal because Hawn has long been her "idol," even shaping the course of her career.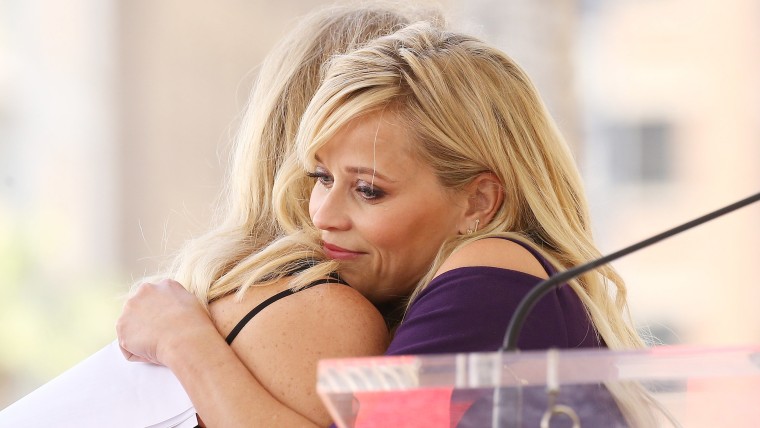 The 41-year-old "Big Little Lies" star, who can be seen in a video shared by Variety, got teary-eyed as she spoke of her admiration for the Hollywood legend.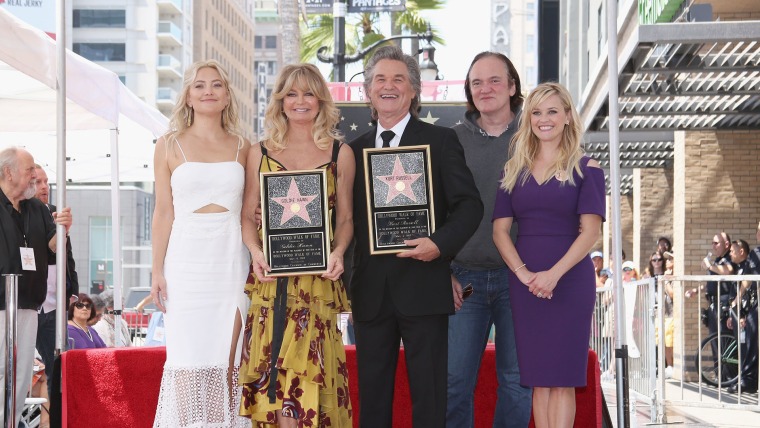 She described falling in love with Hawn's movies as a youngster — and taking note of the unusual roles Hawn took on — like that of an inner city football coach in the 1986 comedy "Wildcats."
"I saw that you could be feminine and funny and tough and warm," said Witherspoon.
The actress revealed that Hawn's performance as a spoiled rich girl who surprises everyone with her heart and her fortitude in "Private Benjamin" inspired her to accept the role of Elle Woods in "Legally Blonde."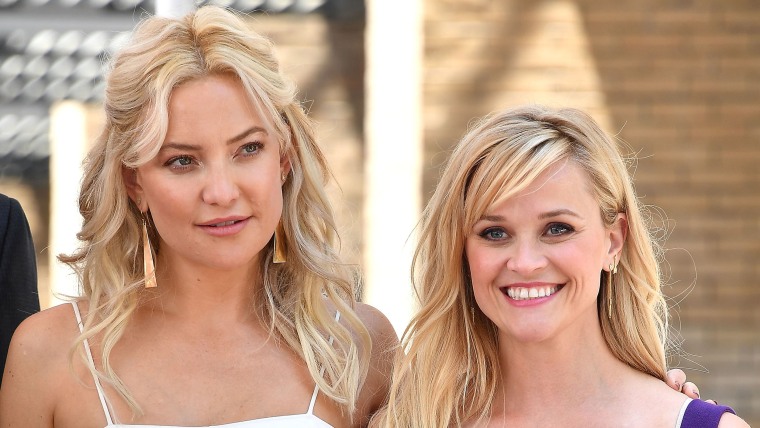 RELATED: Goldie Hawn and Kurt Russell get stars on the Walk of Fame – sealed with a kiss
"She shattered all sorts of barriers for women," said Witherspoon, pointing out that Hawn also produced films early on, which inspired her to do that same.
"Thank you for us making us laugh. Thank you for making us happy," Witherspoon concluded, crying. "She just lights up the screen. She's lit up my life and I hope one day I can be held in the same esteem I hold her ... She's quite simply my idol. I love you, Goldie."
Watch the whole moving tribute in the video above.