Rebel Wilson claims she has nothing to hide when it comes to her real age.
However, the 36-year-old actress claims she's been unfairly bashed in the press and is now suing European magazine publisher Bauer Media for defamation, according to Mashable Australia.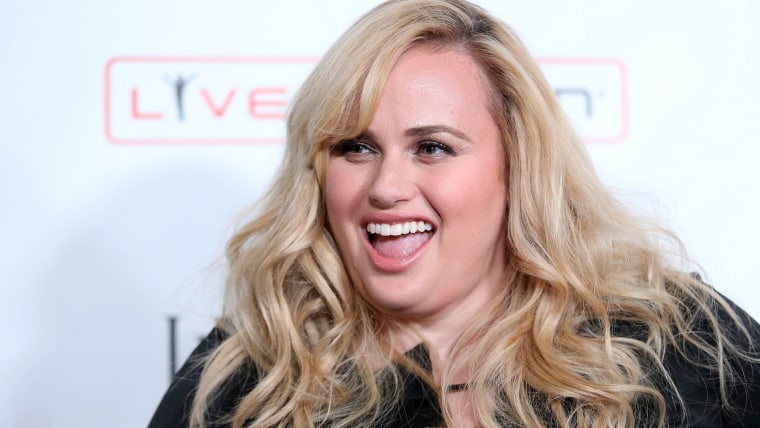 Rumors about Wilson's real age started in 2015 when a former classmate went to Australian weekly Women's Day and said the "Pitch Perfect" actress was seven years older than she'd claimed in the press.
The magazine published the tip in an article last May titled "Just who is the REAL Rebel?"
The story, which has since been taken down from the web, implied that Wilson is a "serial liar who has invented fantastic stories in order to make it in Hollywood," according to Australian court documents obtained by Mashable.
RELATED: Rebel Wilson addresses why she hid her age in Hollywood
Soon after it was published, Wilson took to Twitter to make light of the gossip.
"I don't really have many skeletons in my closet, which is why it's quite hard for people to write bad stuff about me," Wilson said in an interview with ABC's Australia show "Home Delivery" in February.
"The reality is, when you get hired when you work in America, you have to show your passport and your visa for every single job," Wilson said. "So it was not like you could hide how old you were."
Later that same month, Women's Weekly, another Bauer Media title, published an article with the headline "Rebel Wilson's real name and age revealed."
RELATED: Rebel Wilson reportedly feels no pressure in Hollywood to lose weight
According to the court documents, the articles "gravely injured" Wilson's "feelings, credit and reputation."
The "Bridesmaids" star is seeking unspecified damages, claiming she lost out on movie roles as a result of the bad press, Mashable reported
"For the press to do a story that I was deliberately lying or whatever — no. I was just being a lady and not telling my age when I moved to America and that's not really a crime," Wilson told "Home Delivery." "Also, most actresses do that."