Twenty years after the horrific car crash that claimed Princess Diana's life, her famous sons are opening up about their private struggles to maintain their royal bearings amid such a devastating tragedy at such young ages.
"When you have something as traumatic as the death of your mother when you're 15... it will either make or break you," Prince William, now 35, says in the new documentary, "Diana, 7 Days, " airing on NBC on Sept. 1.
"And I wouldn't let it break me. I wanted it to make me. I wanted her to be proud of of the person I would become — I didn't want her worried or her legacy to be that William and or Harry were completely and utterly devastated by it, and that all the hard work and all the love and all the energy she put into us when we were younger would go to waste."
That the teenage Duke of Cambridge and his younger brother, Harry, just 12 at the time, could maintain a stiff upper lip is testament to their mother's example.
Princess Diana and her lover, Dodi Fayed, died from injuries suffered when their chauffeur-driven car crashed into the wall of a tunnel in Paris' Pont de l'Alma while attempting to flee tailing paparazzi on Aug. 31, 1997.
And now, two decades later, the two-hour documentary focuses on the week between Princess Diana's death and her funeral, a time of mourning across the globe in which many were inspired by the young royals' stoicism.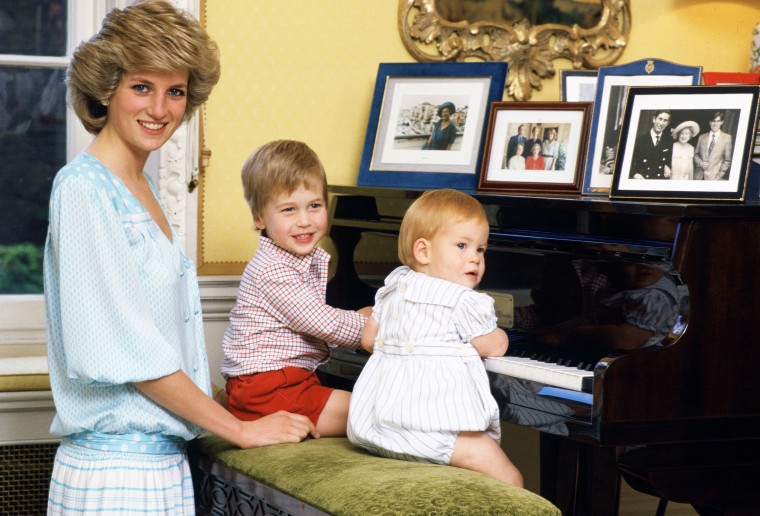 But Prince Harry can now admit to privately struggling with the mental picture of Diana's final moments — and the thought of the photographers' flashbulbs illuminating that tunnel.
"I think one of the hardest things to come to terms with were (that) the people chasing her through the tunnel were the same people who were taking photographs of her while she was still dying in the back seat of the cart," Prince Harry says in "Diana, 7 Days."
"She had quite a severe head injury but she was very much still alive in the back seat, and those people that caused the accident, instead of helping her were taking photographs of her dying in the backseat.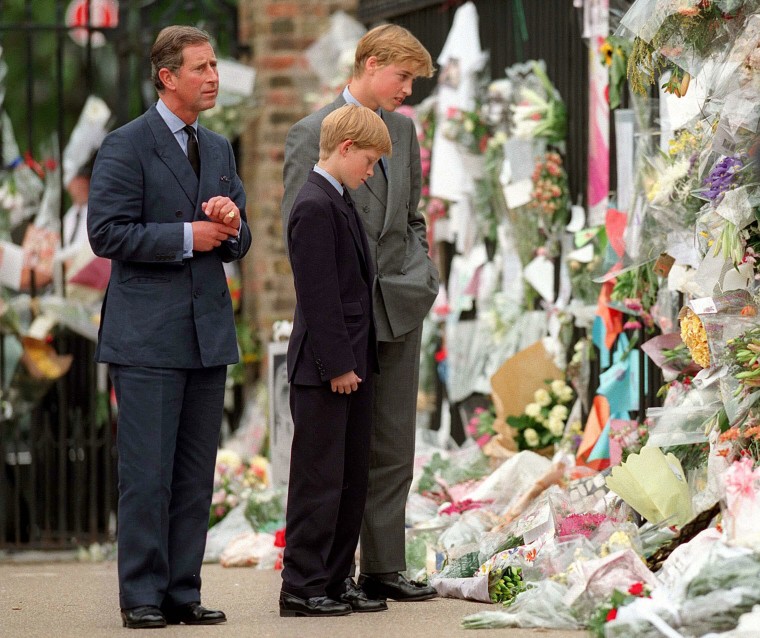 "And then those photographs made their way back to news-desks in this country."
"Diana, 7 Days," which marks the first time Prince William and Prince Harry sat for on-camera interviews about that week, also features interviews with family members, close friends, political figures and journalists, including Tony Blair.
It airs on Friday, Sept. 1, at 8 p.m. EST on NBC.