With baby No. 2 on the way, home life may soon be twice as demanding for Ashton Kutcher and Mila Kunis, so it's no wonder they went for a big date night Wednesday.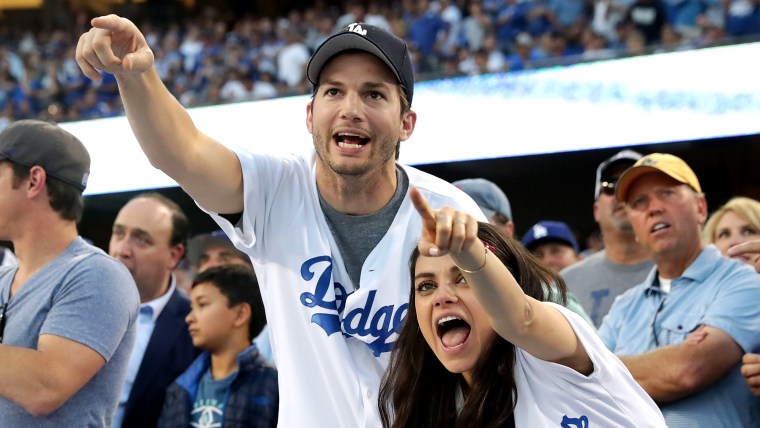 The star couple proved they make quite a team when they showed up at Dodgers stadium for a playoff game.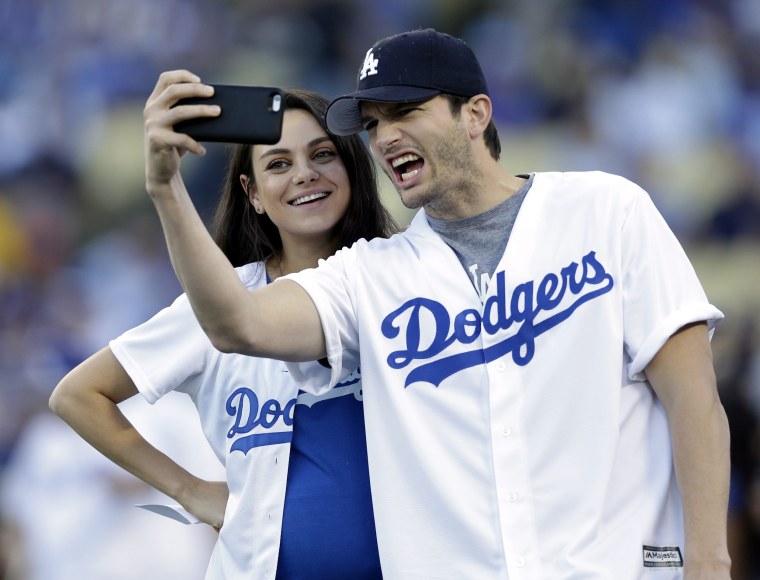 Unlike most baseball fans looking for a little fun, Kutcher and Kunis didn't start the event in the stands — they hit diamond and shared their enthusiasm with the crowd before the Dodgers went head-to-head against the Cubs.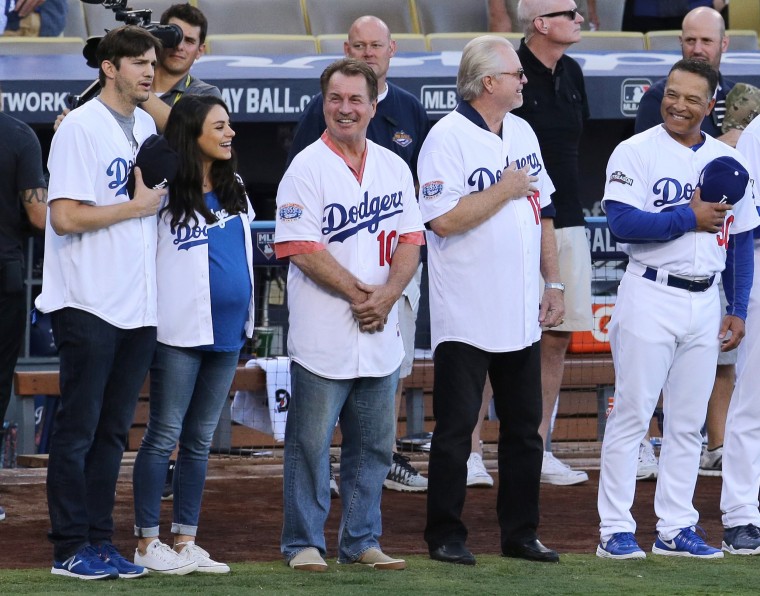 "It's time for Dodger baseball," they said ahead of the first pitch. "Let's go, Dodgers!"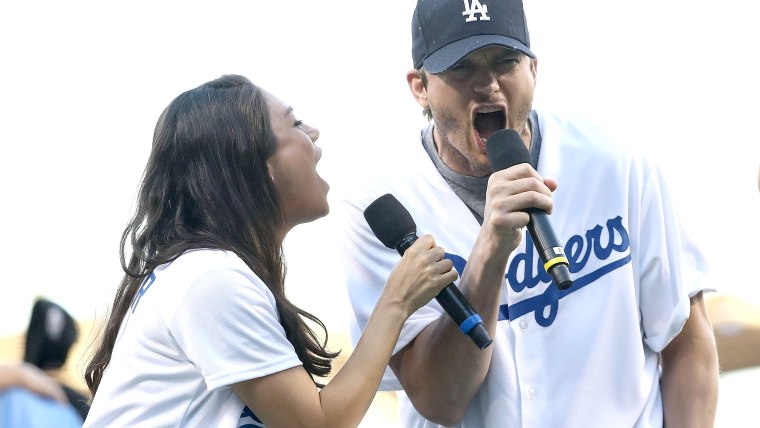 RELATED: Mila Kunis shares the moment she fell in love with Ashton Kutcher
Dressed in matching jerseys and jeans, they showed their spirit — while Kunis also showed off her baby bump.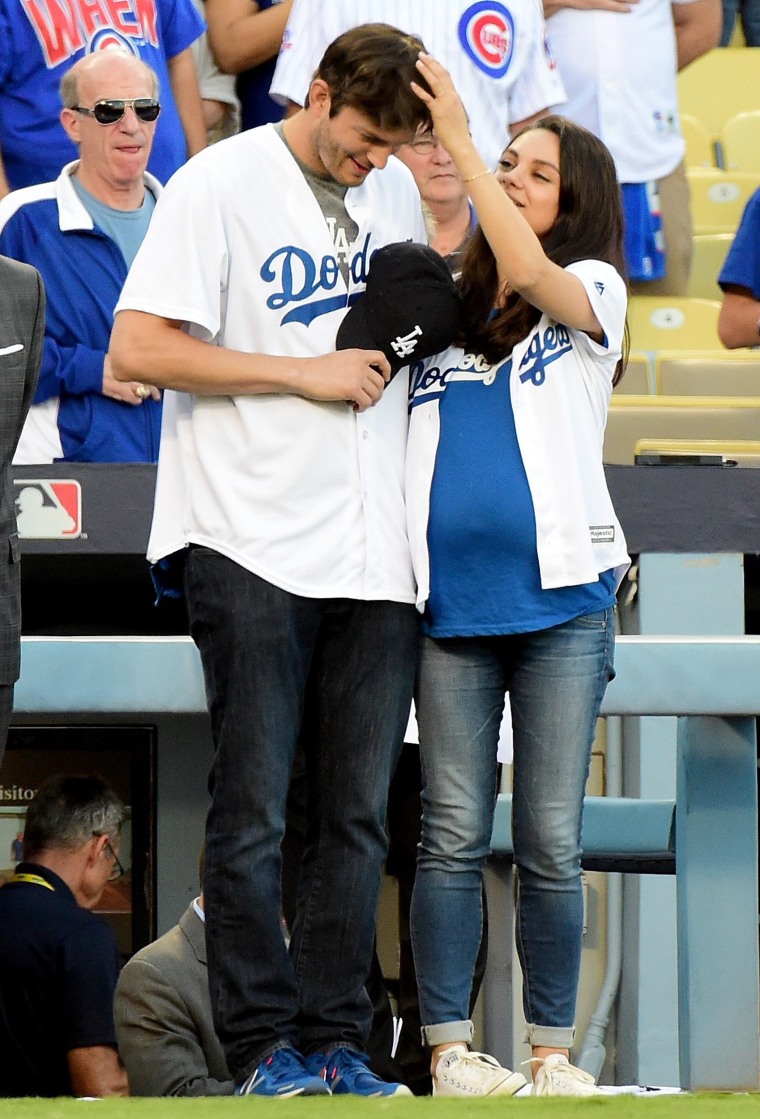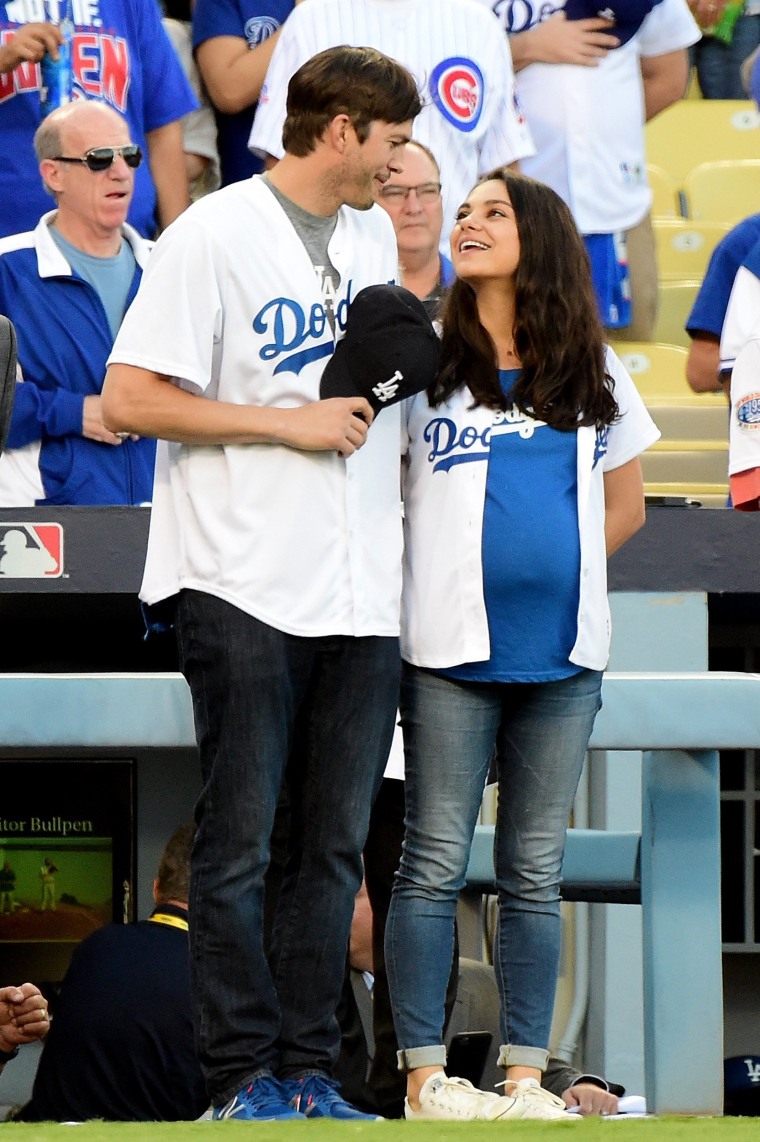 RELATED: Why Ashton Kutcher hoped baby No. 2 would be a girl (it isn't)
These two are obviously big Dodgers fans, but rest assured, the feeling is mutual. The Dodgers clearly can't get enough of "Jackie and Kelso" either.
Alas, while the celebs brought glam to the game, they didn't bring good luck. The Dodgers lost Game 4 in the NLCS match-up.
Follow Ree Hines on Twitter.