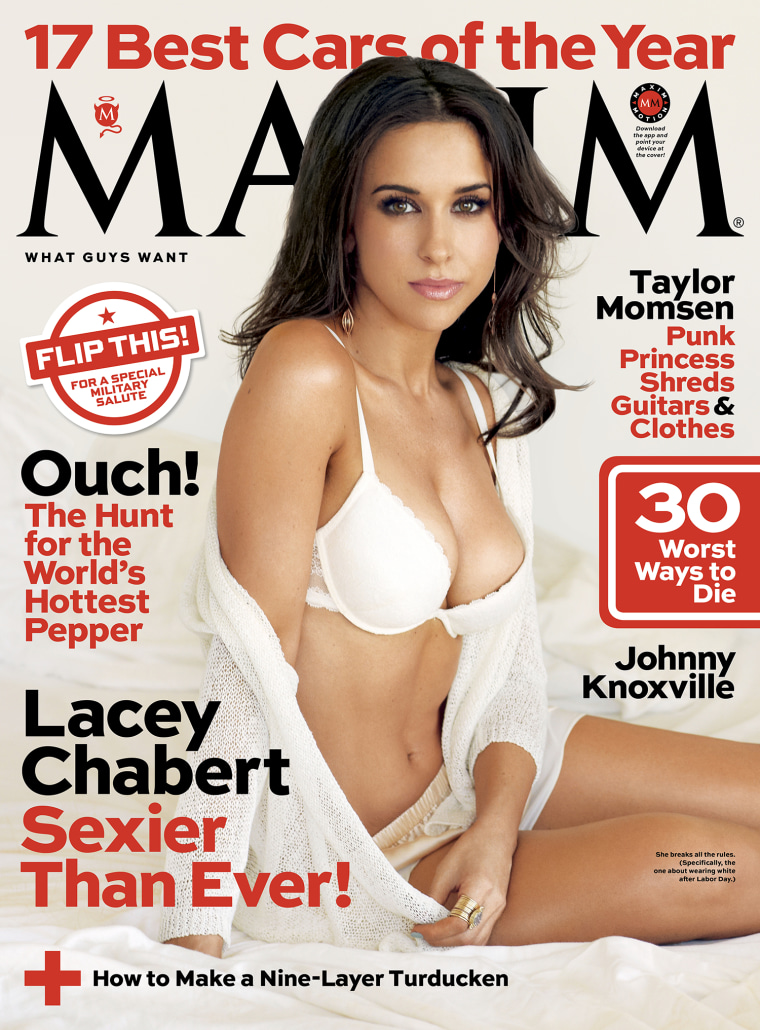 "Party of Five" fans, you're still out there, right? 
Lacey Chabert, who played Claudia Salinger on that 1990s young-adult drama, appears on the cover of the November issue of Maxim magazine — and she's come a long way from those teen-angst days.

Chabert, who just turned 31 last week, poses on the cover in a white bra, short-shorts and cardigan, and inside the magazine in a matching bra-and-panty set. 
One of Chabert's "Party of Five" co-stars was of course Jennifer Love Hewitt, and fans were quick to spot a resemblance between the two onetime co-workers. It's a likeness that's been noted before. 
After "Party of Five," she is perhaps best known for playing Gretchen in the 2004 hit "Mean Girls" — Gretchen was the one who kept trying to make the catchphrase "fetch" happen. But don't ask her if she's still doing that.

"Should you ever be lucky enough to meet the sinfully cute Lacey Chabert in person, don't ask her if she plays the violin like Claudia, the tween orphan she portrayed on 'Party of Five,' or she's still trying to make 'fetch' happen like Gretchen, the high school hottie she played in 'Mean Girls,'" Maxim writes. "Fact is, she's bombarded with these questions approximately one million times a day. (Thanks, Twitter!)"
Chabert was just 12 when she started playing Claudia on "Party of Five," and was 18 when the Golden Globe-winning show ended in 2000.
The actress tweeted one of the interior photos, but warned fans they'd have to buy the magazine for more.
She's not new to Maxim covers, having graced one back in 2007.