The unfortunate news that actor Alan Rickman, 69, died after a battle with cancer has brought sorrow to movie fans all over the world. But for those who loved the "Harry Potter" franchise, a heart-wrenching note posted on social media by Daniel Radcliffe is perhaps the most poignant tribute yet.
Radcliffe, who starred alongside Rickman in the film adaptation of J.K. Rowling's beloved magical series, penned his thoughts on his Google Plus page.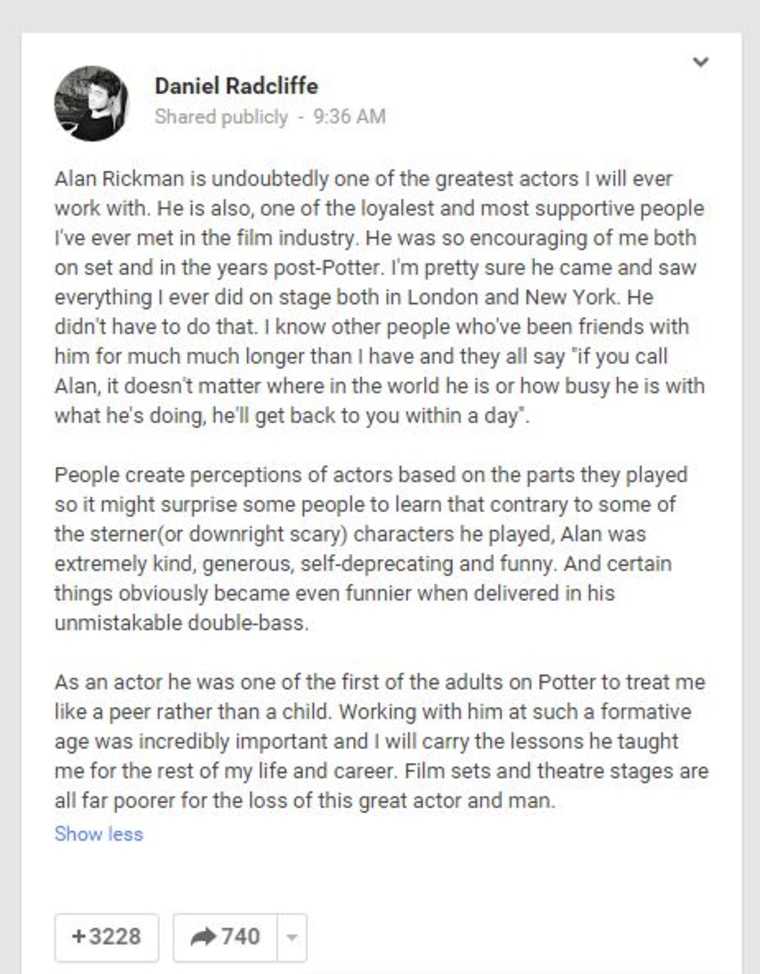 "Alan Rickman is undoubtedly one of the greatest actors I will ever work with," the post begins. "He is also, one of the loyalest and most supportive people I've ever met in the film industry. He was so encouraging of me both on set and in the years post-Potter."
RELATED: Alan Rickman remembered: 7 of his finest roles beyond Snape
He goes on to discuss the man behind the character.
"People create perceptions of actors based on the parts they played so it might surprise some people to learn that contrary to some of the sterner(or downright scary) characters he played, Alan was extremely kind, generous, self-deprecating and funny."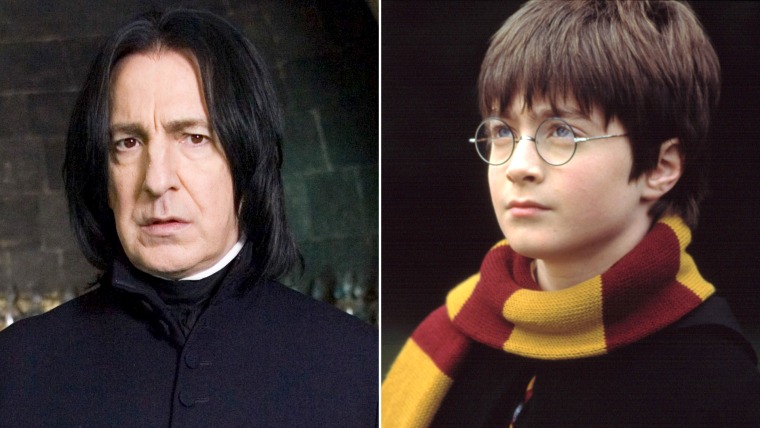 Radcliffe also pointed out that despite beginning young when he began filming "Harry Potter," he said Rickman always treated him "like a peer rather than child."
"Working with him at such a formative age was incredibly important and I will carry the lessons he taught me for the rest of my life and career," he concludes. "Film sets and theater stages are all far poorer for the loss of this great actor and man."