Before Caitlyn Jenner revealed her transition publicly in the pages of Vanity Fair magazine, she reached out to actress and transgender activist Laverne Cox for advice and support — and she got it.
But as the "Orange Is the New Black" star revealed during her Tuesday morning visit to TODAY, she thinks Jenner is handling things just fine on her own now.
"I don't think I need to give her advice," Cox told TODAY's Savannah Guthrie. "For me it's always important to support other transgender people — to love and support each other. There's enough spotlight; there are enough resources to go around. For me, it's always about loving and supporting my trans siblings."
She certainly has Jenner's appreciation and admiration for that.
Of course, Cox has plenty of admirers. The fan-favorite "OITNB" actress currently graces the cover of Entertainment Weekly, and the magazine calls her an icon.
"I feel way too young to be an icon," she told TODAY. "It's a tremendous amount to live up to."
And she prefers to keep her feet firmly on the ground.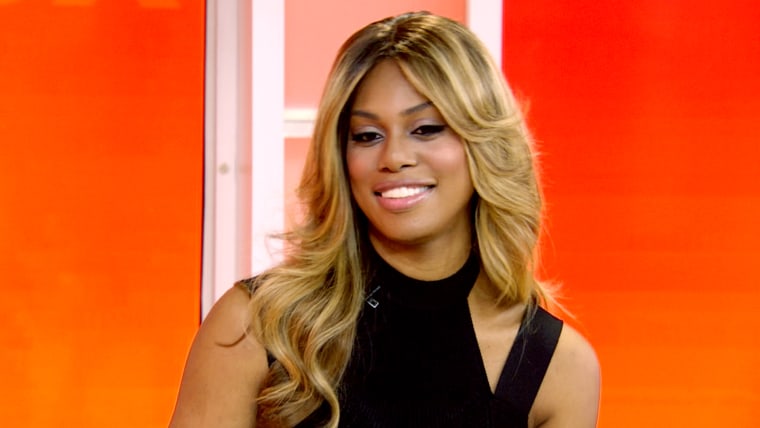 "At the end of the day, I'm a deeply flawed human being who is just trying to make her way and live her dreams," Cox explained. "I can't help but think today I'm on the TODAY show, and three years ago ... I was barely paying my rent and hoping to maybe have a big break as an actress. So this is a dream come true."
Check out the clip to see more from Cox, and then see even more from her on season three of "OITNB," now streaming on Netflix.
Follow Ree Hines on Google+.