The series that makes laugh and cry — and cry some more! — every week will soon wrap up its first season. But don't put those tissues away yet!
"This Is Us" star Milo Ventimiglia stopped by TODAY Wednesday and warned us that the emotional roller coaster isn't quite over.
"There's two more episodes," the actor said. "I've already watched them. They're pretty stressful and a little sad."
Then, after a brief pause, he added, "But they're fun!"
RELATED: Milo Ventimiglia is clean-shaven! But what does that mean for 'This Is Us'?
A little fun might be just what viewers need after last week's episode, in which one character's story came to a heartbreaking end.
In fact, it was such a tearjerker that Ventimiglia penned a sick note for fans who couldn't face their responsibilities the next day.
"We get a chance to watch the episodes beforehand, and I know how deeply it affected me," he explained. "I thought, 'I think this is really going to rip people in half, so I'm just going to write you an excuse note.' It's just one of those natural things. I felt responsible as Papa Pearson to (say), 'Take the day off of school or life or work.' ... I think people used it."
RELATED: Sorry, Jess! Milo Ventimiglia picks Jack Pearson over 'Gilmore Girls' character
Of course, the final fate of another character lies ahead — Ventimiglia's Papa Pearson himself, Jack.
"I do know how, when and why," he said of Jack's death. "I know everything."
But he also knows that fans won't have to miss him when he's gone, because he won't really be gone at all.
"Jack will always be around," he assured us. "I think even now, we know in the present day his character is no more, but he will be around even when we reveal his death."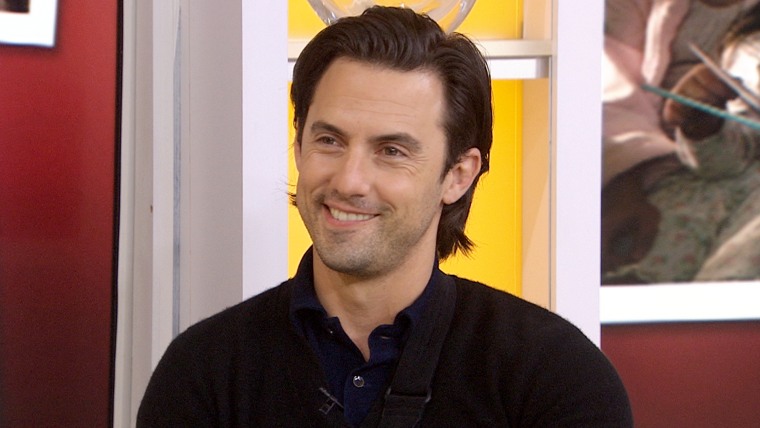 Whew!
The last two episodes of Season 1 air March 7 and 14 at 9 p.m. ET on NBC.