Way back when, Miley Cyrus and her siblings met Hanson, and they all posed for a photo. She just shared it on Instagram, saying she's "still freaking out" over the moment.
Quite frankly, we're freaking out, too, because the picture is a heavenly slice of '90s nostalgia.
It really is a throwback. Think of all of the things that have happened to Miley Cyrus since the photo was taken: She became Hannah Montana, she joined "The Voice" as a coach, and she came in like a wrecking ball.
Cyrus, 24, didn't just share the snapshot to fangirl over Hanson. She also shared it to tease her siblings.
The singer complimented her 28-year-old brother, Trace, for his mullet; her 30-year-old sister, Brandi, for wearing a tank top over a T-shirt; and her 23-year-old brother, Braison, for being "the absolute cutiestttt of all cuties."
She also gave a special shout-out to her 17-year-old sister, Noah, who hadn't yet been born when this epic meeting took place.
"Top 5 best day of my life 1000000% I will never forget sharing this concert with my sibs!" Cyrus wrote.
She's been in a throwback kind of mood this week. Check out this pic of her younger self. Those curls!
Of course, she styles her hair a little differently now.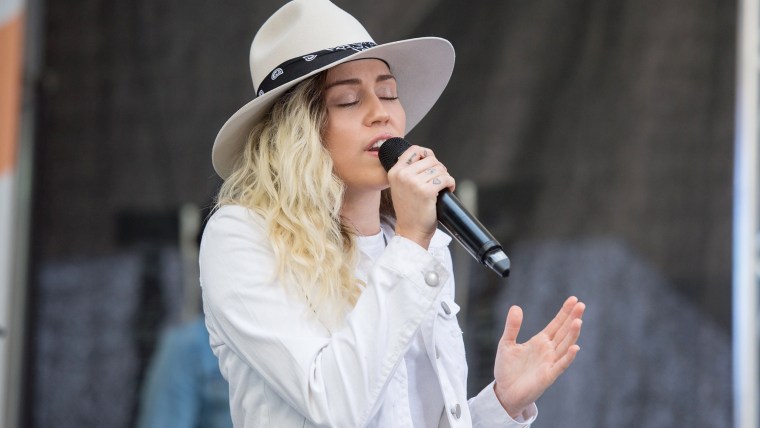 The Hanson brothers style their hair a little differently now, too.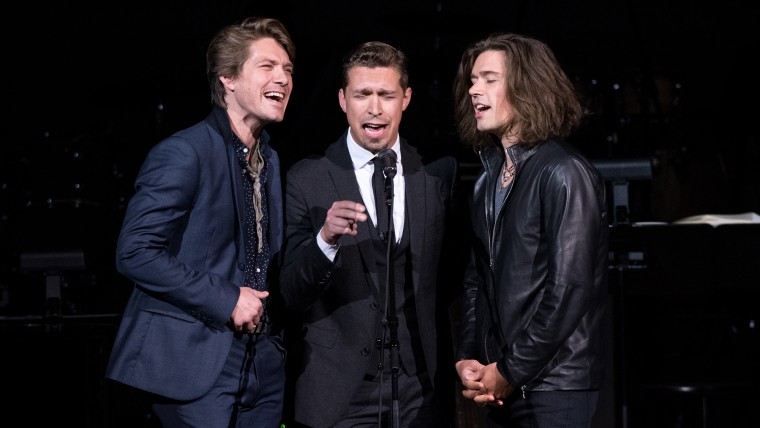 Yep, the Cyrus siblings and the Hanson siblings have all grown up, but we'll always have their wonderful pic together from their younger days.
Follow Shane Lou on Twitter.