Memorial Day is almost here, and we've got the perfect way to kick off the long weekend — with some summer fun from Miley Cyrus right here on TODAY.
For the latest performance in our Citi Concert Series, the singer-songwriter and "Voice" coach took the stage to deliver a new hit, a classic track and an old favorite.
The crowd clearly had a case of Miley mania as the star sang her latest folksy-pop love song, "Malibu," as well as her 2013 smash "We Can't Stop."
But the 24-year-old had another musical thrill in store for fans as she belted out "Jolene," a beloved song written and first performed by her godmother, Dolly Parton.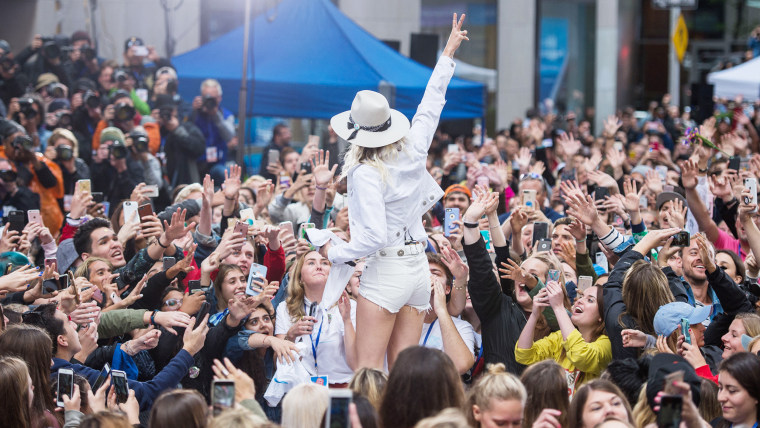 And that just marked the latest Cyrus family connection on TODAY.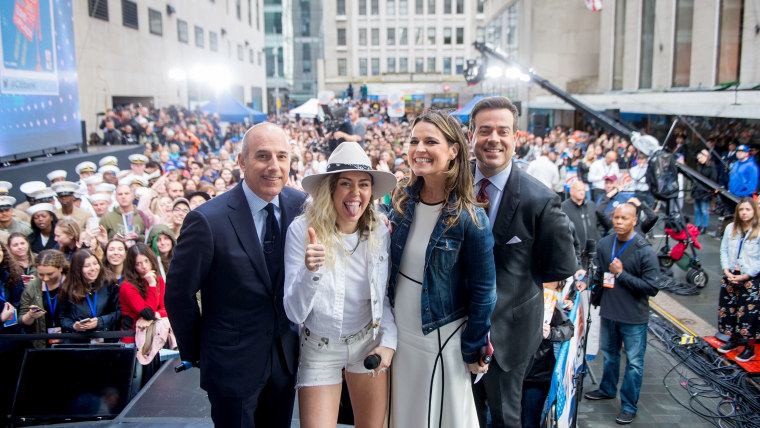 On Thursday, mom Tish and big sister Brandi stopped by to talk about their new show, "Cyrus vs. Cyrus: Design and Conquer," and we had another performance featuring sister Noah. And then there was this throwback treat from dad Billy Ray:
RELATED:
Citi Concert Series on TODAY: See the 2017 summer lineup
Check out TODAY's Citi Concert Series Apple Music playlist, Shazam extras