Not to be outdone by her husband, Michelle Obama has also now made a cameo in a "Funny or Die" sketch, in which she has some fun with her initiative for schools to offer healthy food options.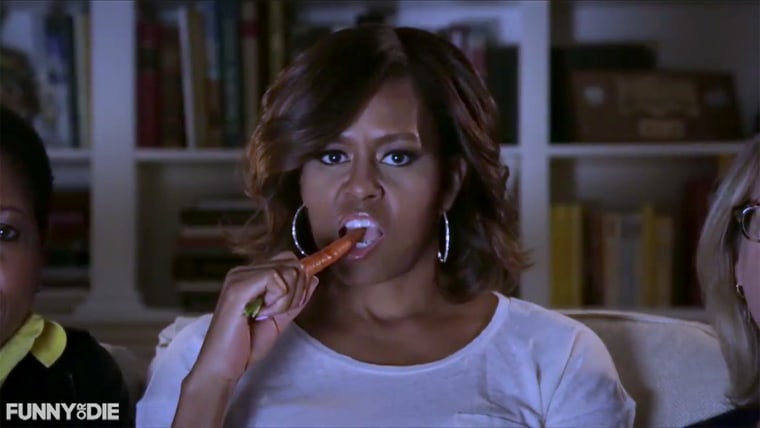 A trailer for a fake movie called "Snackpocalypse" shows students being turned into zombies from too much junk food after the head of their school allows it to be sold in vending machines. Actress Chloe Grace Moretz of "If I Stay" fame portrays the lone student who dares snack on a carrot in scenes mimicking teen-rebel fantasy epics like "Divergent" and "The Hunger Games." Tyler Posey of MTV's "Teen Wolf" also makes an appearance. 
In the video spoof, the first lady is shown hanging out with some friends, watching the movie trailer and snacking on a carrot herself. 
"Don't you hate when trailers give away the whole movie?" she says during her quick cameo. "Can we just watch 'Frozen' again?"
In March, President Barack Obama promoted HealthCare.gov in an appearance on "Between Two Ferns," the regular Funny or Die shorts hosted by Zach Galifianakis.