When Martha Stewart opened up her bathroom cabinets last week to reveal her beauty routine, we realized with a deep sigh that we'd probably never be able to afford (or have time for) her elegant, elaborate regimen. (The first red flag should have been when she opened with, "I get up a couple hours before I'm supposed to leave in the morning" — Martha, haven't you heard of the snooze button?)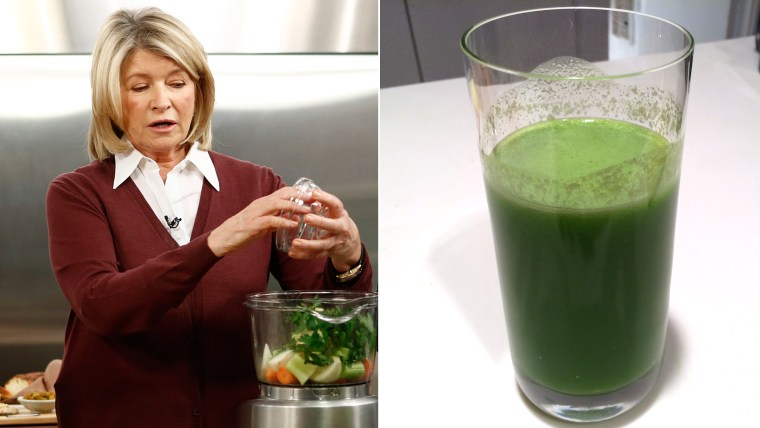 Her beauty musts, which she detailed for the New York Times, certainly sound practical (a hat that's "pretty ugly, but it works" to ward off sun damage, moisturizing spray for the airplane so she doesn't "look like a prune after flying," and the same perfume she's been wearing since she was 19), but caused quite a ripple online as bloggers tallied up the price for all the items on the list — an estimated total of more than $2,000, according to New York Magazine and Racked.
But she did mention one item we thought we might be able to replicate at home: "I also have a green juice that I drink every single morning," she noted. "It's very important."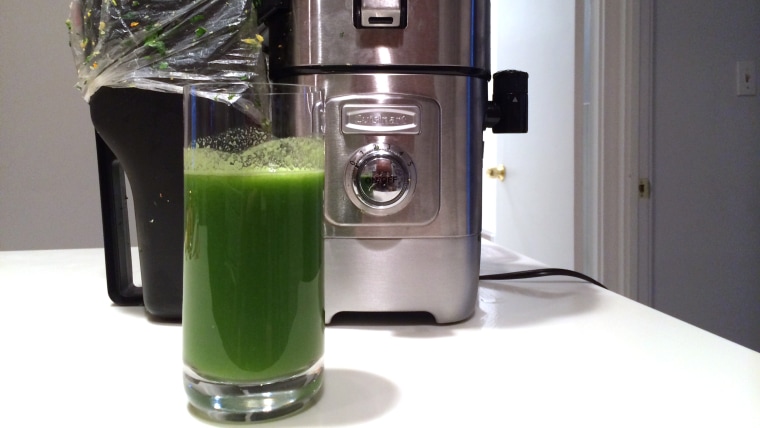 We love a good green juice, so we had to ask: What exactly goes into Martha's juicer? Ask and you shall receive! If you're looking to get that Martha glow, here's her recipe (plus, you can watch the master herself make it here):
Martha's Green Juice
Yield: Makes about 3 cups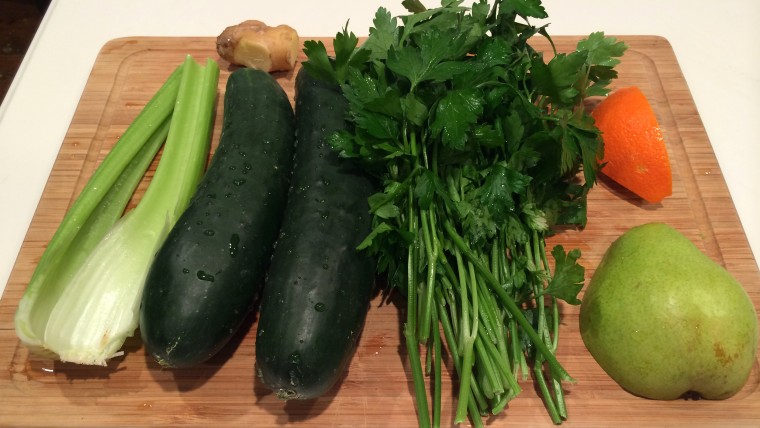 Ingredients:
1 green pear, such as Anjou, halved
2 stalks celery
2 English cucumbers
1 bunch parsley
1 (1-inch) piece ginger
2 sections of orange, rind left on

Directions:
Press all ingredients through a juice extractor. Stir, and drink immediately.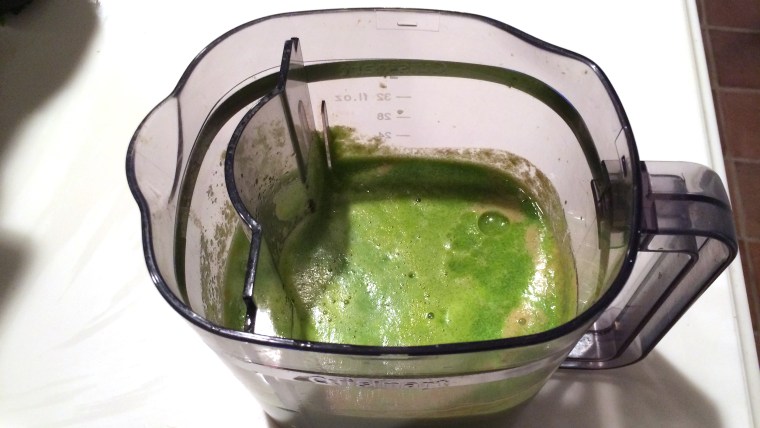 We gave it a try, and we have to hand it to Martha — the juice is delicious.

Even those skeptical of the sheer volume of cucumber or the taste of parsley or celery in the morning should have no fear — we just shoved it all in, and it came out refreshing and well-balanced. 

Plus, the price tag is more our speed: The ingredients rang in at a reasonable total of $7.55 — including an extra 79 cents because we panicked and bought the wrong kind of pear at first, then added the Martha-recommended pear (as it turns out, it probably makes very little difference).
Now, if only we had someone to help us clean up, we'd make this every morning! Instead, our kitchen looks decidedly un-Martha: