Back in 2007, Judge Larry Seidlin attained fame when he oversaw an explosive six-day trial that focused on the death and remains of Anna Nicole Smith. The trial put a spotlight on the ugly reality of prescription drug abuse among celebrities, and it left Seidlin deeply concerned about the role of "enablers" in celebrities' lives. Here is an excerpt from a new book by the retired judge, "The Killing of Anna Nicole Smith."
Valentine's Day, 2007. I was in my car with my wife Belinda driving to a Greek restaurant for lunch, when my judicial assistant Joanne Gallo called to tell me that the Clerk's Office wanted to set up an emergency hearing for 1:30 p.m. I asked her who the hearing was for, and she told me it was for Anna Nicole Smith.
"Who is Anna Nicole Smith?" I asked.
"Who is Anna Nicole Smith? Are you kidding me?" Belinda said.
And I came back with, "If she played second base for the Yankees, I'd know her."
Anna Nicole Smith, as I later learned, was a former Playboy Playmate and 1993 Playmate of the Year, a model, a reality TV star, and the widow of billionaire Texas oilman J. Howard Marshall. She died the week before at the Hard Rock Hotel and Casino in Hollywood, Florida, at the age of 39. Her body was lying in a South Florida morgue and was decomposing at an alarmingly rapid rate. And I had to decide where to bury it.
My chambers, located on the eighth floor of the courthouse, were the size of a bowling alley, as big as some of the courtrooms. All told, there were 29 lawyers present, many of whom had never previously appeared before me. I spent the rest of the day with these attorneys, as they continually checked in and out, and constantly took or made calls on their cell phones. They had hearings in different parts of the country and in different divisions of my own courthouse. They came in and out as if they were at a turnstile in Macy's department store.
I looked them in the eyes and I could tell they were distracted, and anxious, like horses at the starting gate before a big race. They were everywhere and nowhere. Their minds were flying and they were hyper because this case had so many issues, and these issues were being tried in different jurisdictions. It seemed at times that Anna Nicole's body was like a pinball being bounced around in a pinball machine.
'This body belongs to me now'At this point I felt it was essential that: (1) all parties and their attorneys stay focused on the task at hand; (2) that I get their attention in a forceful manner; and (3) that they know who was in charge. There had to be one person with the guts and the fortitude to make the necessary decisions.
So I told them, "This body is not leaving Broward County. This body belongs to me now. I am not releasing it. That baby's in a cold, cold storage room."
What it boiled down to was this: I had jurisdiction over all the issues. I believe this set the tone for the trial, and put the lawyers on notice that one judge, one arbitrator was going to decide the fate of Anna Nicole Smith's body and where her final resting place should be.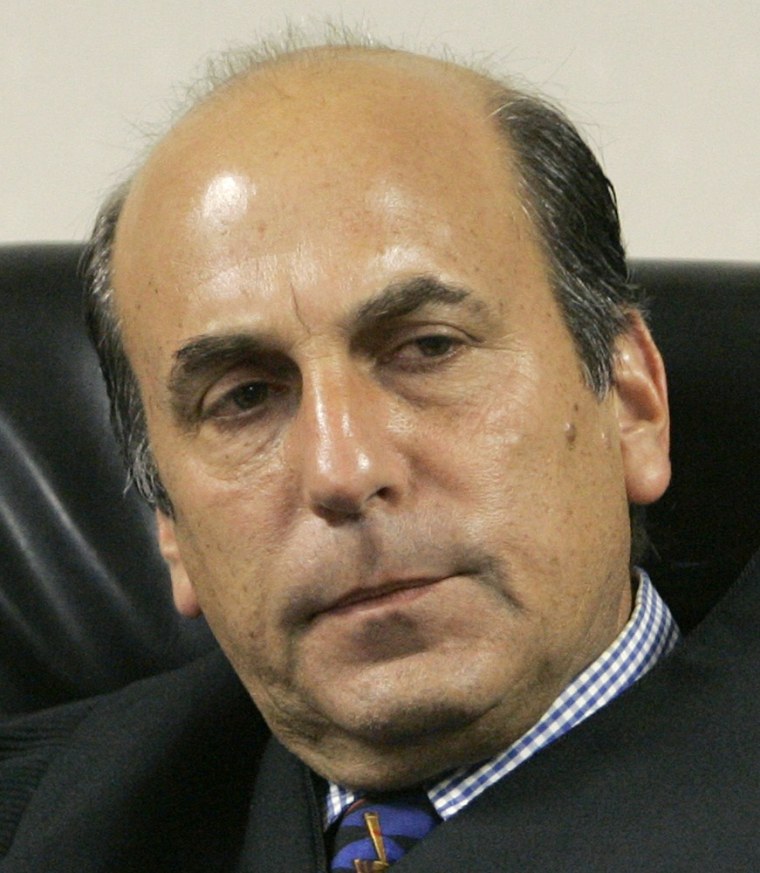 These words played big on the front pages of newspapers and on TV screens all over the world. I realized that my words might have seemed gruff or insensitive to the beauty and warmth that had been Anna Nicole Smith, and therefore I apologized for that language on the record the following day. But it did accomplish my goal, which was to bring the parties together for this difficult journey, this six-day slug fest which I refereed, mediated and ultimately ruled upon.
Differences aside, the bottom line for me was that we show respect for Anna Nicole's body and, at the same time, balance that with the legal issues that had to be resolved. My primary concern was always the best interests of Anna Nicole's baby daughter, Dannielynn, and how this child's life would be improved by the proceedings.
When I rendered my judgment on Feb. 22 that Anna Nicole Smith's body was to be buried in the Bahamas, it should have been case closed. Since then, however, many red flags have popped into my mind about how she died and why. After going over the trial transcripts and reviewing the testimony from later proceedings that involved many of the principal characters who testified in my case, I have questions and I have concerns.
The case of Anna Nicole Smith set the precedent and opened the flood gates for law enforcement to begin examining doctors who are writing false prescriptions, prescribing excessive amount of drugs, and conducting themselves in an unprofessional manner. We opened the gates of hell for doctors and so-called loved ones who are enablers, both of whom may really have an intent to destroy the celebrity, whereby they would be charged with manslaughter: the killing of another individual through reckless conduct. Some of these doctors do it purely for money. Others want a piece of fame. They desperately want to be in the showbiz environment, and want the high that goes with it. Some may argue that Howard K. Stern poured time and energy into Anna Nicole. Some might even say love. But when you mix it all together, he was named in the will as the executor of her estate and, as we see in Michael Jackson's case, great sums of money and power flow from that position.
Did we, as a society, kill Anna Nicole Smith — as well as Michael Jackson, Heath Ledger, wrestler Eddie "Umaga" Fatu and even Elvis Presley? The same elements were present in all those deaths. Everyone knows that in the entertainment industry, there are too many drugs, too many needs, too many hungry pharmacists, too many hangers-on. Television networks pay incredible money to some entertainers, even though the network brass know they need therapy but are hesitant to request it because they are afraid they will lose the talent and the advertising dollars that go hand in hand with them.
'The silent scream'
Overuse and illegal use of prescription drugs in professional sports has been making the front pages of the media for years. Pro wrestling in particular, which attracts 20 million TV viewers every week, may be the sport with the worst track record of overuse of prescription drugs, yet there seems to be a veil of secrecy regarding the premature death of any wrestler from prescription drugs, especially painkillers.
In an article by John Swartz that appeared in the April 8, 2010 issue of USA Today, Canadian-born former pro wrestler Rowdy Roddy Piper — a WWF superstar from the 1980s — said, "I experienced what we in the profession call the silent scream of pain, drugs and loneliness. You're in your hotel room. You're banged up, numb and alone. You don't want to go downstairs to the bar or restaurant. The walls are breathing. You don't want to talk. Panic sets in and you start weeping. It's something all of us go through." The article also cited research that the newspaper conducted, revealing that pro wrestlers are about 20 times more likely to die before they reach the age of 45 than are pro football players.
During the 1980s, Piper was one of the most popular figures in the world of pro wrestling, but he stated something very odd in the article. A wrestling promoter told him, "If you die, kid, die in the ring. It's good for business." And yet, Piper described a practice of one of the doctors on the pro wrestling circuit that is eerily similar to Howard K. Stern's duffle bag of drugs. "The doctor had shopping bags with our names on them that were filled with steroids and prescription drugs," said Piper. If you want an even more vivid example of the abuse and torment that pro wrestlers like Piper went through, check out Mickey Rourke's Oscar-nominated performance in "The Wrestler."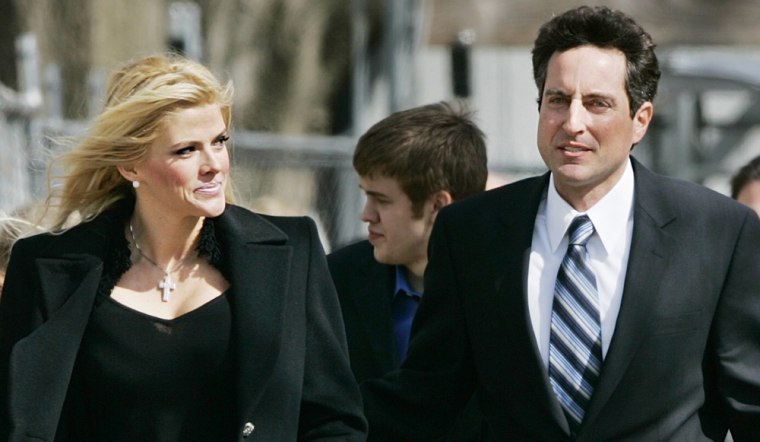 Criminal charges were later filed in Anna Nicole's case because the world was watching and was sickened by what arose from the testimony during the six-day trial in my courtroom. Eventually, the California attorney-general reacted appropriately by slamming the doctors and enablers who were responsible for her death. And when the trial of Howard K. Stern, Dr. Khristine Eroshevich and Dr. Sandeep Kapoor begins on Aug. 4 in Los Angeles on charges of illegally providing Anna Nicole Smith with sedatives and opiates, we will then finally get the answers to the questions that I have raised in this book: who — and what — killed her?
I believe Anna Nicole Smith, like Michael Jackson, was given a toxic mix that led to her death. I believe someone committed manslaughter, through reckless conduct. Her son Daniel, who traveled to the Bahamas from California to be with his mom on the occasion of the birth of Dannielynn, was also given a toxic mix. He arrived late in the evening and was dead by morning. Where did he get these drugs? Reckless conduct also led to his death. I also question if we buried Anna Nicole in the right place.
Howard K. Stern was present at both deaths. He arrived the same day as Anna Nicole did in the Bahamas, a place where the police department operates like the Keystone Cops. They then traveled together to Seminole Hard Rock Casino, which also has an ineffective law enforcement agency. And speaking of the Seminole Police Department, its Chief, Charlie Tiger, stated he had reviewed "hundreds of hours of tapes and found nothing unusual"; therefore, Anna Nicole Smith died of "an accidental overdose with no other criminal element present." Chief Tiger, basing some of his conclusions on tape, in my opinion is utterly ridiculous. Anna Nicole was on tape only when she entered the hotel because, as we discovered, she never left the hotel room. When she did leave the hotel room, it was on a stretcher, dead as a doornail.
Stern admitted in my courtroom that he obtained Anna Nicole's drugs and got these drugs in other people's names. As a matter of fact, the nine bottles of prescription medications that were found in her room at the Hard Rock were prescribed in his name. I believe that Howard K. Stern actively participated in obtaining these highly addictive prescription drugs for Anna Nicole. I believe that Howard K. Stern exercised a great amount of control over Anna Nicole by maintaining and reviewing her drug desires and addiction. 
This control goes even further. Stern wanted to be the legal father of her daughter Dannielynn, even knowing that there was substantial doubt if not high probability that he wasn't the biological father. Obviously, if Howard K. Stern was the father on paper, he would be in control of the Marshall inheritance, for potentially hundreds of millions of dollars. Furthermore, as I recognized in the trial, he was, and still is in the catbird seat, because, I believe, he is the wizard behind Anna Nicole's estate. 
What concerns me is that Stern admitted during my trial, and in later testimony and statements, that he got her drugs while she was pregnant with "his" child in a hospital setting under a doctor's care, which he smuggled in via a duffle bag. Who would give drugs to a pregnant woman who is carrying his alleged child? Someone who has a fiduciary relationship with and a supposed love connection to the victim? This is not only bizarre, it's also not sustained by common sense. The question is: do these enablers have an intent to keep the "star" hooked on drugs, so that they can remain with them and, in effect, continue to help control their person and property? 
In this book, we will explore whether Anna Nicole Smith died from an accidental overdose, as announced by Dr. Joshua Perper, the chief medical examiner for Broward County, or from foul play. Why did Howard K. Stern, as an alleged enabler, allow Anna Nicole to remain on drugs? Was it so he could remain with her and control her person and property? Read this book carefully and you, my reader — the juror — will decide. 
After three years, Anna Nicole Smith and her son Daniel need to rest in peace, and I think I have found the path for their souls to receive this peace.
Excerpted with permission from "The Killing of Anna Nicole Smith" by Judge Larry Seidlin (Transit Publishing, 2010).