While it's hard to believe that almost two decades have passed since Kate Winslet won our hearts (and broke them) alongside Leonardo DiCaprio in "Titanic," the actress isn't worried about how time flies.
Winslet will turn 40 this fall, and as she revealed in an interview on TODAY Thursday, she's looking forward to the landmark age.
"I honestly want to go rocketing to 40," she said. "You know, I want to climb a mountain on my 40th birthday. I'm going to have a festival of parties. I just want to do a lot of different things."
And she has no doubt that she's up for that mountain and more.
"I do feel really great," she said. "I feel, you know, naturally very strong. I truly feel physically probably stronger than I ever have been, and fitter, and healthier and all those great things. ... Growing older, for me at least, is really empowering and not in any way daunting."
She's certainly not letting the years keep her from returning to the sort of films that kicked off her career — period pieces. In fact, her next big-screen appearance will see her decked out in 17th century finery and acting alongside her 1995 "Sense and Sensibility" co-star, Alan Rickman, again.
In "A Little Chaos," she plays a landscape artist commissioned to work in the gardens of Versailles, and she's taken a lesson home from the film.
"The thing is ['Chaos'] really did, truly did, inspire me," Winslet said of her newfound green thumb. "I certainly did go home, and rather than having my little pots of herbs in the kitchen, I decided I really would plant them — so they would flourish — and I would cook with them every day. So that's kind of a bit a nice little touch."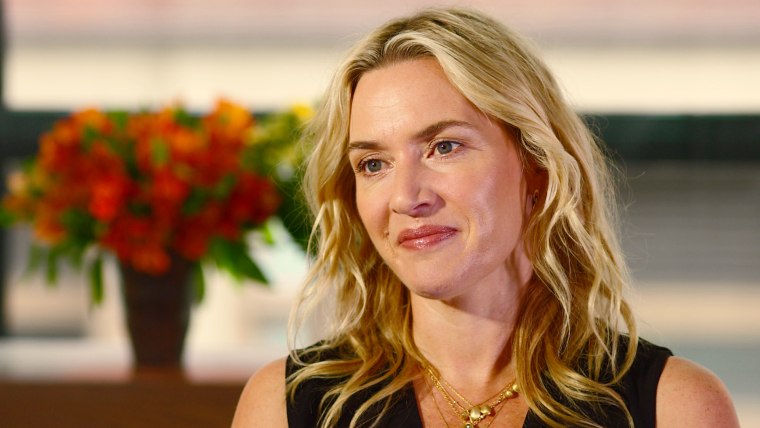 Gardening, mountain climbing — what's next? Only time will tell.
Follow Ree Hines on Google+.