Kaitlyn Bristowe has had enough of reality TV's obsession with looks.
The former "Bachelorette" shared a "real" photo of herself on Instagram and opened up about the pressure to be "perfect" in its caption.
"I don't know if you noticed but it feels like if you go on 'The Bachelor,' your body has to be perfect and you have to post about it, like, a lot. Which is a ton of pressure," wrote Bristowe, 32, next to a photo of her wearing sweats and cozying up to her dog.
The candid star, who met fiancé Shawn Booth of season 11 of "The Bachelorette," revealed that she had just finished several weeks of travel — including a fun trip to Mexico. "I'm tired, run down, I've been eating hotel and airport food, I'm puffy, sick, and I had the time of my life," she wrote.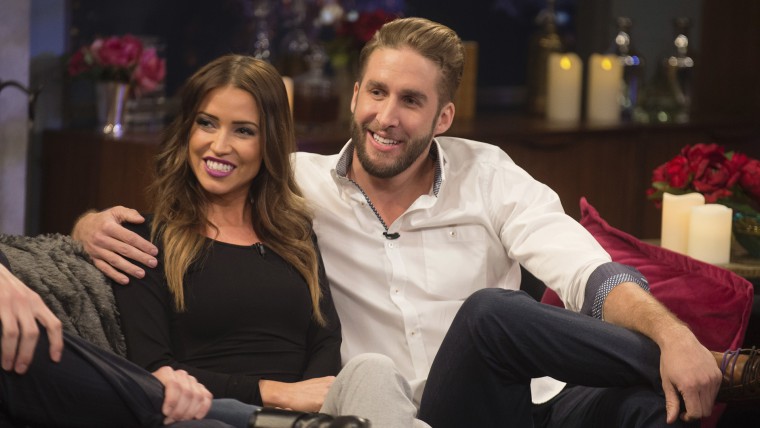 Bristowe said while in Mexico that she didn't feel like sharing a "sexy" bikini pic, explaining that, like everyone, she has body image issues.
"Yes. I'm tiny, but I have cellulite, and insecurities. I'm actually insecure about how scrawny my arms are. I work hard to be healthy, and love my body, but also drink wine and eat McDonalds. (Had it twice this week)," she wrote.
Looking back, Bristowe wished she had shared a bikini pic, one "without filtering or editing it, with a bad angle," or, as she called it, "a good #Realstagram photo."
"Because real is sexy too," she insisted.
To make up for it, Bristowe shared the pic of her and her dog, and told fans they'll soon her about her new project with Raw Beauty Talks, a non-profit that supports programs that increase self-esteem in youth.
She also encouraged them to post their own #Realstagrams.
"So here's my real pic. I'm run down, tired, greasy, full of McDonalds, but I had one of the best 3 weeks of my life," she wrote. "Let's keep this movement going."