For over a year, there have been rumors about "Full House" returning to the small screen for a possible reboot, complete remake or maybe even a spinoff.
Well, there's good news for fans: It's no longer the stuff of rumors!
In the past, each time the buzz began, star and potential producer John Stamos had the very same reaction.
But on Monday night, it was Stamos — Uncle Jesse himself — who confirmed the big news.
"Netflix came around and said, 'Let's do 13 episodes,'" the actor revealed on "Jimmy Kimmel Live!" "So it starts as sort of a reunion, then spins off into this kind of ... spinoff."
"Fuller House" will center on Candace Cameron Bure's character D.J. Tanner and her family.
"Candice has three boys — it's sort of a reversal," Stamos explained. "We turn the house over to her. It's a labor of love. We've been literally trying for so many years to get it right, and I think we finally got it perfect."
Other stars expected to return as regulars are Jodie Sweetin (Stephanie Tanner) an Andrea Barber (Kimmy Gibbler). But virtually all of the original cast members are expected to make an appearance.
"We're going to try to get everybody in the first special," Stamos said of the one-hour episode that will kick off the series.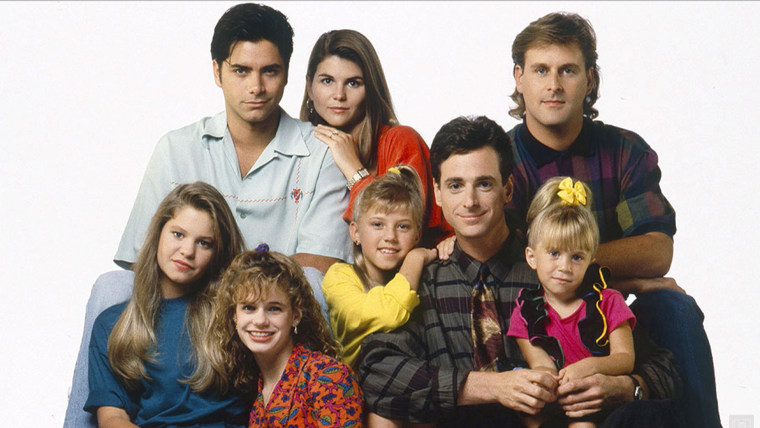 But if Mary-Kate and Ashley Olsen — who went from "Full House" (and a long line of movies and specials) to heading their own fashion house — can't be there, Stamos has a backup plan.
"If we can't get the Olsen twins, we're going to dress you up," he told Kimmel, who was quick to agree.
Lori Loughlin (Becky Katsopolis) has her doubts that the Olsens will join the project.
"It doesn't matter how much money they get paid, they don't care," Loughlin told "Access Hollywood Live" Tuesday. "I honestly don't know if they want to do it. I'm sure they're talking to them. I don't know what's going on there. Everyone would love it [if they came back], it would be really nice."
Shortly after the announcement, "Full House" became a trending topic on Twitter. And fans weren't the only ones sharing their excitement.
"Fuller House" will premiere on Netflix in 2016.
Follow Ree Hines on Google+.