If looks could kill on "Game of Thrones," the death stare of Cersei Lannister (Lena Headey) would have claimed more lives than the Red Wedding.
With Sunday's finale looming, we've tallied the victims of the queen regent's most withering sneers from season three. She may not always triumph in a war of words, nor can her evil eye surpass her son/nephew Joffrey's corporeal cruelty. But those cut down by her glaring daggers almost always tremble with fear.
1. Cersei instantly shut down future daughter-in-law Margaery Tyrell's sister act in "Second Sons": "If you ever call me 'sister' again, I'll have you strangled in your sleep." Oh, snap!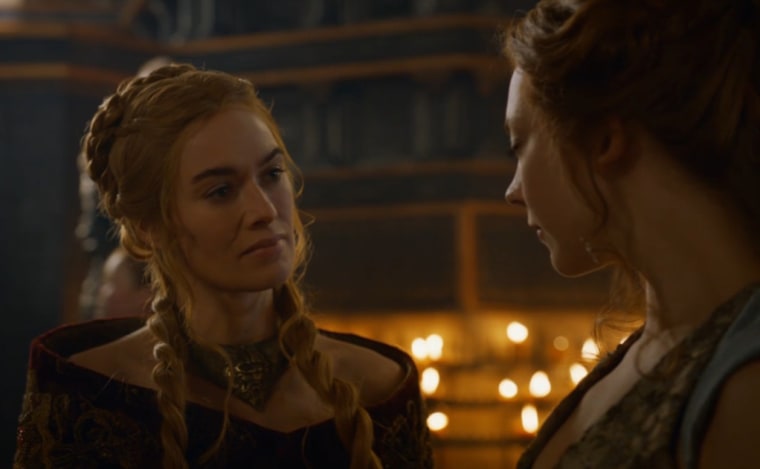 2. When Joffrey sides with his fiancée -- for instance, their royal wave in "And Now His Watch Is Ended" -- the queen is not amused. Seriously. Look at that magnificent raised eyebrow.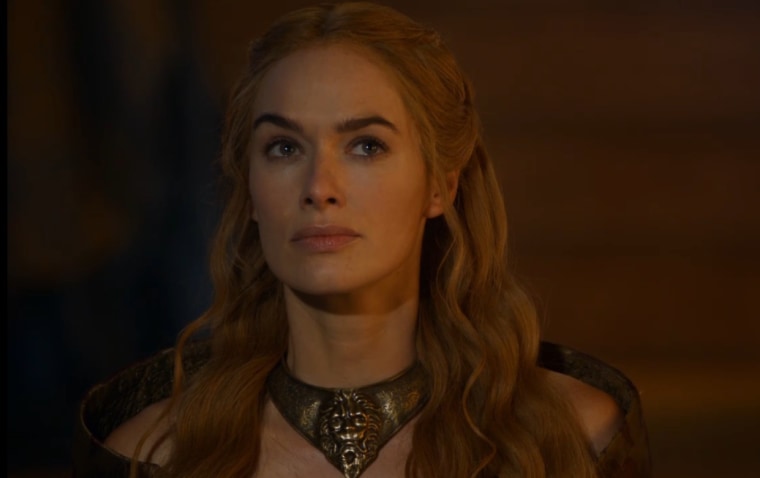 3. Joffrey may be blind to Margaery's scheming -- including feeding their poor subjects -- but his mother's eyes are wide open. "I'm sure she knows what she's doing," praised the boy king, to which Cersei equivocated, "I'm sure she does."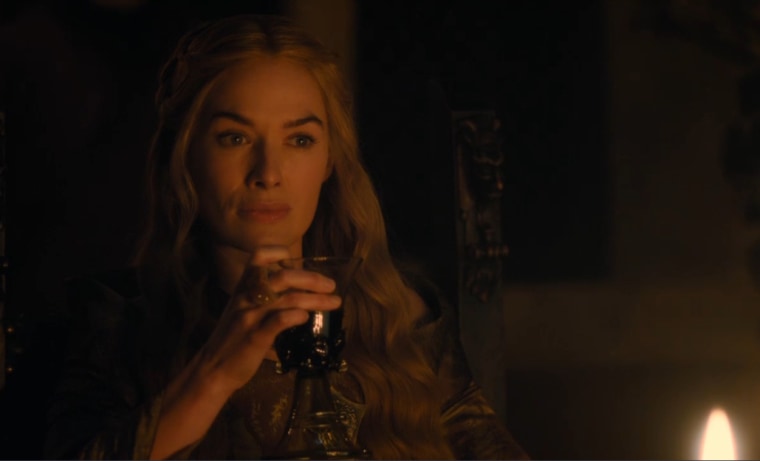 4. Cersei's smug mug at Tyrion and Sansa's betrothal turned to horror when Tywin told her she was marrying Loras Tyrell. "You should be thanking the gods for this -- this is more than you deserve," daddy dearest snapped. But something tells us his daughter will devise another shortcut to widowhood before too many sleeps. (That eyebrow, again!)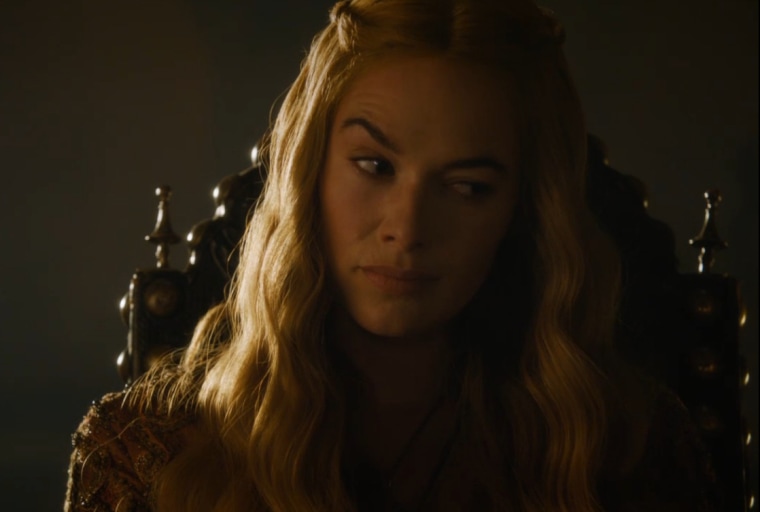 5. Tiresome chitchat with her betrothed is out of the question: "Nobody cares what your father once told you," she wearily interrupted the hapless knight.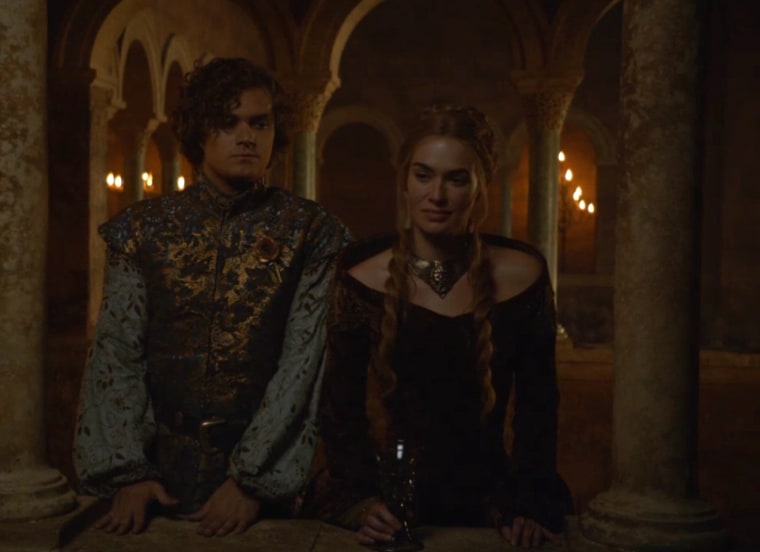 6. After barging into her younger brother's quarters in the third-season premiere, Cersei warned, "You're a clever man, but not half as clever as you think you are." (This round went to Tyrion, when he retorted, "Still makes me more clever than you." Ouch!)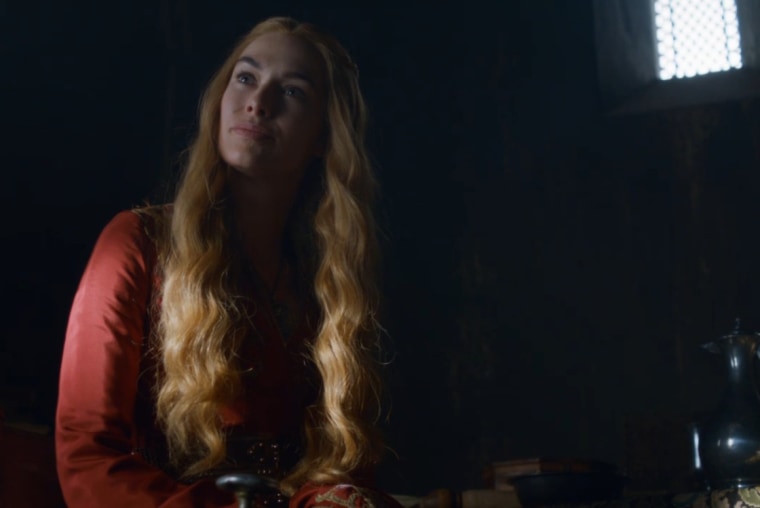 How will Cersei react in the season finale when she hears news of the Red Wedding? Mayhaps it will look something like this?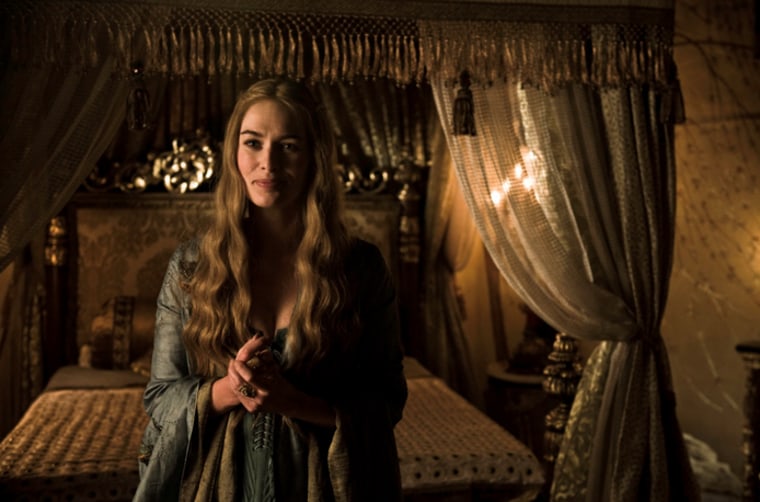 The season finale of "Game of Thrones" airs Sunday at 9 p.m. on HBO.
Which Cersei sneer is your favorite? Tell us about it in comments.