/ Source: TODAY contributor
Hulk Hogan, as big a star as professional wrestling had ever spawned, had reached the end. For days he sat in his empty mansion, mixing rum and Xanax, shattered by an impending divorce and a family tragedy, holding a gun to his head and thinking about how little force it would take to pull the trigger and end it all.
Hogan's friends and fellow stars of a revival of "American Gladiators" knew he was depressed and called him to see if he was all right. He lied and said he was, even as he moved closer to a final exit. That's when his "Gladiators" co-star, Laila Ali, came to the rescue.
"All of a sudden the phone rang, and it was Laila, and she said, 'Hey, what's going on? You're on the set. You're all depressed. We're worried about you. You going to be OK?' "
Downward spiral
Hogan recounted the moment he began to climb out of his depression Tuesday for TODAY's Meredith Vieira in New York. The moment also forms the first chapter of his just-published book, "My Life Outside the Ring."
"She called with no agenda, just to say hi and check on me," Hogan said. "It snapped me out of it. At that moment I switched gears. I got sick and tired of being sick and tired. Her voice saved my life, it really did."
That life-altering moment occurred in August 2007. Hogan and his family had just been through a tragic auto accident involving his teenage son, Nick Bollea. The accident did not seriously injure Nick, but caused brain damage and other serious injuries to his passenger and best friend, John Graziano, who had not been wearing a seat belt.
Nick was charged with reckless driving involving serious bodily injury, use of a motor vehicle in commission of a felony, a person under the age of 21 operating a vehicle with a blood alcohol level of 0.02 or higher and illegal window tint. Two hours after the wreck, Nick's blood alcohol content was 0.055.
On top of that, Hogan's wife of 23 years, Linda, had filed for divorce. The marriage, which had produced two children, had been disintegrating for years, Hogan said, but he kept trying to save it in what he called an "old-school" belief that marriage is for life.
"I used to brag I was the only world's champion that was never divorced," said Hogan, who also admits in his book to an extramarital affair.
Empty house
He writes about his wife's drinking and increasingly controlling behavior. He said it got to the point where he couldn't have people over to his sprawling Florida mansion anymore.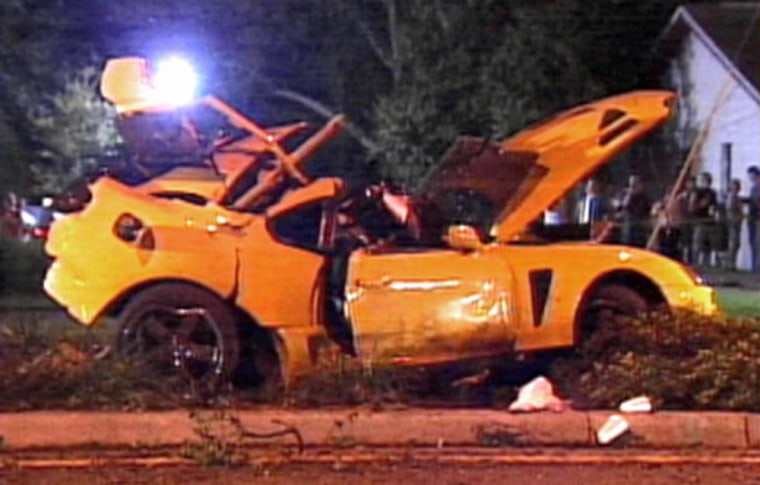 At the moment he almost took his own life, Hogan had come back to that home after spending time away to do a South American version of "American Gladiators." No one from his family had come to visit him during his time away, he said, and when he came home, the house was empty.
"My son had this horrible accident with his best friend. My wife and I had a marriage that had been unraveling for a long time. It was a bad situation," Hogan told Vieira. "All of a sudden I got into this downward spiral and stated thinking real negatively.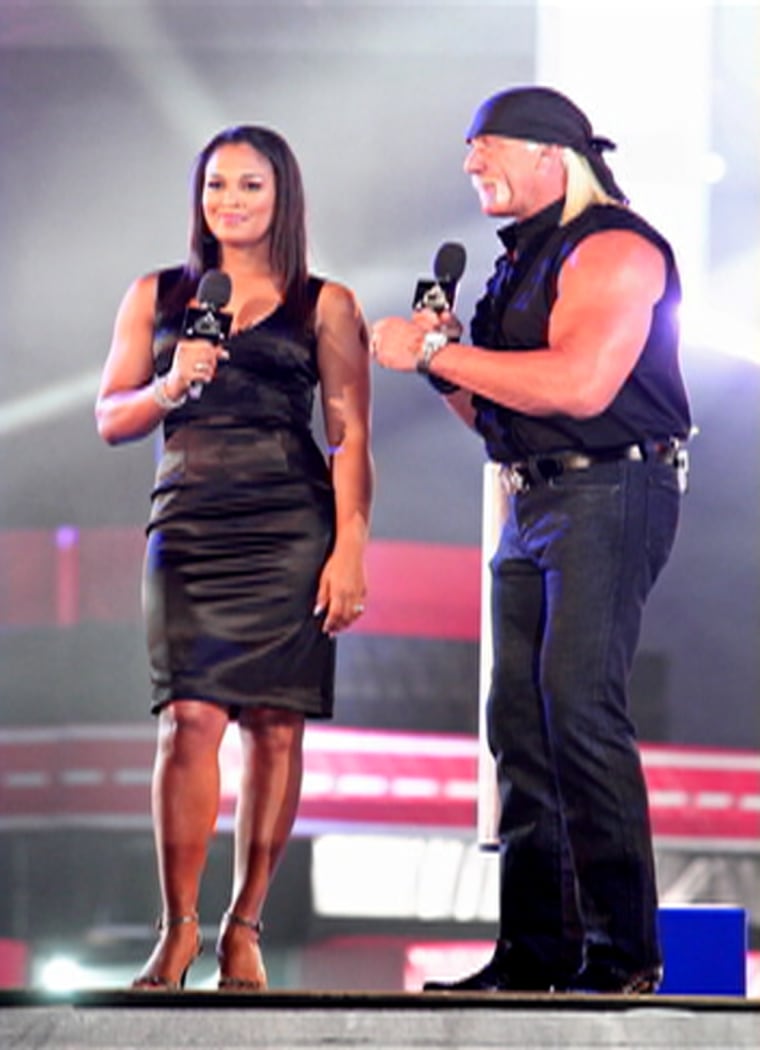 "When I went to the house, every room was empty," he continued. "All my dogs and all the animals were gone. There were pictures of my family all over the house. Every closet I went in, all the clothes were gone. And it just came over me, it just happened. I just started sitting there and I was overwhelmed with depression."
Hogan said that things had been deteriorating for years. "It got to the point where everything was so negative," Hogan told Vieira. "A few years before the divorce, I started praying to be happy. It got to the point it couldn't go on anymore."
Although he is now being sued by Graziano's family for what Hogan says is more money than he earned in his long career, the wrestling icon said he's never been happier. He said he wrote his book to let his fans know that they can survive their troubles, too.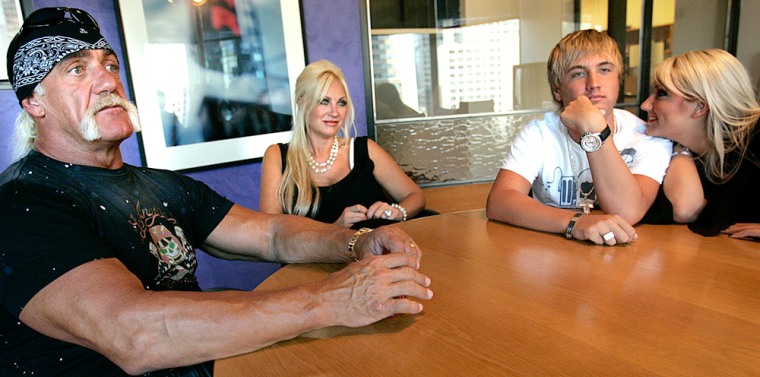 "It's been a tough couple of years," he said of the world in general. "The way things are and the things people are going through, I just felt if I could survive through this and change my thinking and switch gears — I just wanted people to know that life is good. You don't have to run around with your head down. Stay positive. Stay happy.
"For me to change my thinking and be happier than I've ever been — I  just wanted people to know my story," he added.