With a long list of film and television appearances behind him, Scott Eastwood has really made a name for himself in Hollywood. But Eastwood isn't the name he used when he first decided to follow in his famous father's footsteps.
As the actor shared during a Wednesday morning visit to TODAY, that's the only way he could feel sure he was making it on his own, rather than getting work simply for being Clint Eastwood's son.
"About 12 years ago, when I started auditioning in the business, I used my mom's last name," the 29-year-old explained. "Just to see if I could do it for me. ... You sort of realize early on that you've got to go out and audition like everybody."
As such, Scott Reeves (as he's credited in his first five films), even had to audition like everybody else for roles in his dad's directorial efforts — including "Flags of Our Fathers" and "Gran Torino."
"Every film I've been in of his, I've auditioned for — and some I haven't gotten roles in," he said.
And just how did dad let him down when he didn't get the part?
"There's no conversation," Eastwood smiled. "You just don't get a phone call back."
Talk about tough love.
MORE: Clint Eastwood's hot son is burning up your Internet
Eastwood's dad had nothing to do with his next film, "The Longest Ride." It's a romance based on a book by Nicolas Sparks, and the actor has long been a fan of that genre.
"I did cry at the 'Notebook," he admitted to TODAY's Savannah Guthrie.
Aw. Well, he's in good company. Guthrie informed him that Matt Lauer and Al Roker shed tears, too.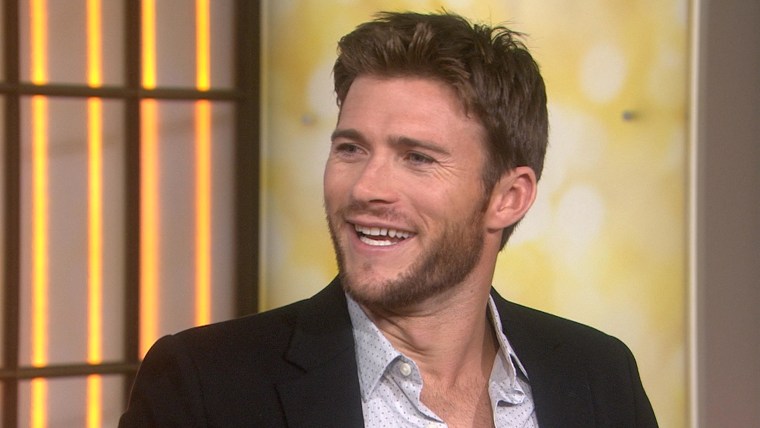 Watch the interview for more fun facts from the star and from his "Longest Ride" co-star, Britt Robertson.
"The Longest Ride" opens in theaters April 10.
Follow Ree Hines on Google+.