Alan Thicke will forever be remembered as one of television's most beloved dads, so it's only fitting his TV family joined his real-life family at his star-studded memorial Sunday.
The entire "Growing Pains" cast — including Leonardo DiCaprio and Kirk Cameron — as well as "Full House" star Bob Saget, comedian Bill Maher and "Jeopardy" host Alex Trebek gathered to pay tribute to Thicke, who died of a heart attack last week at age 69.
RELATED: Kirk Cameron on 'Growing Pains' dad Alan Thicke: 'We were a real family'
Luckily for fans, Thicke's daughter-in-law, Dolly Thicke, had shared a few candid photos from the ceremony along with a heartfelt note on her Facebook page.
"Tonight's memorial for Alan was just about perfect. So much family and so many historic friends came out to remember our beloved father-figure," the post read. "Speaking for Alan so beautifully was (I'm realizing now) an all-star cast."
RELATED: We all called Alan Thicke dad: Why the star was the ultimate TV father
"We heard from our own (pop singer) Robin Thicke," the post continued, "who brought up all dear dad's best friends, Bob Saget, Bill Maher, Alex Trebec (sic) who I had no idea had such old deep ties to our family, the entire cast of 'Growing Pains' including Leo and Kirk Cameron, who I had the pleasure of meeting for the first time, along with his wife who became an instant friend."
RELATED: Alan Thicke's 'Growing Pains' wife Joanna Kerns honors late star: 'I am devastated'
The Canadian actor, who had three sons of his own — Brennan, 42, Robin, 39, (both with ex-wife Gloria Loring) and Carter, 19 (with ex-wife Gina Tolleson) — endeared himself to a generation playing psychiatrist Jason Seaver, a sensitive stay-at-home dad who was generous with advice and hugs.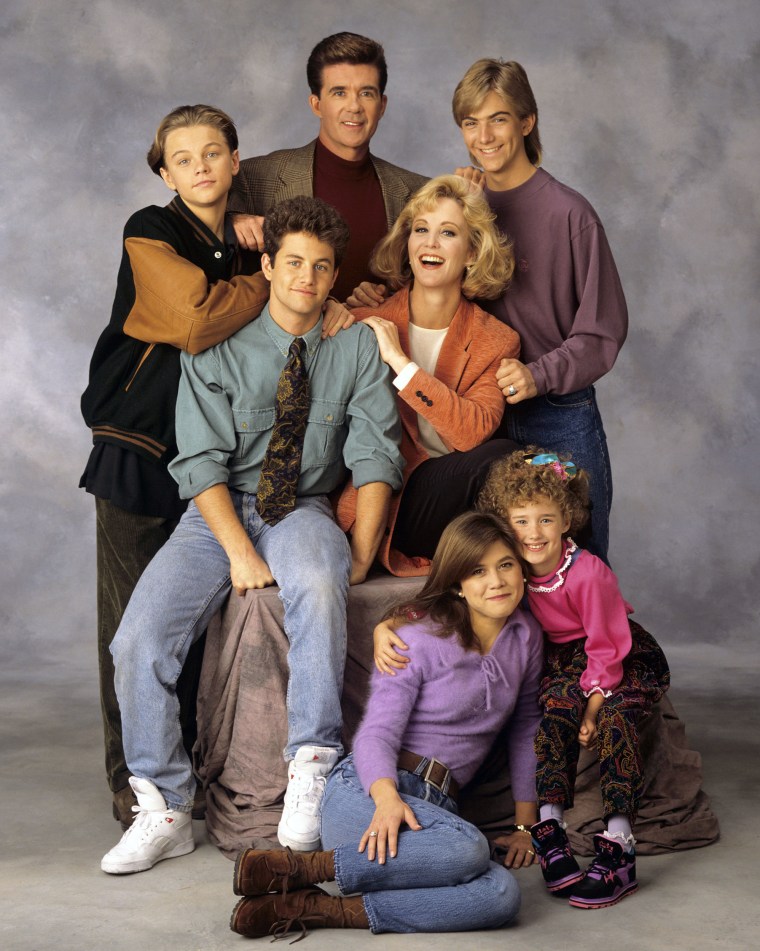 Thicke, who's also survived by his third wife, actress Tanya Callau, once told the A.V. Club he was proud of his "Growing Pains" role and the show's "corny family values."
"If that's what goes on my tombstone," he said, "I'm perfectly comfortable with it."