Whether it's to capture a family moment or simply to have something to post on Facebook, everyone takes photos for a different reason. For Los Angeles-based photographer Gray Malin, it's all about finding what he calls "photo moments" to bring his viewers joy, give them a feeling of escape and provide a sense of wonderment. 
Malin is best known for his aerial photos, often capturing the beaches of Australia, Europe and Africa from above — a habit he picked up after observing beachgoers from a Las Vegas balcony. 

In an interview with TODAY's Jenna Bush Hager, he why seeing the world from above is magical to him. "I think it's the surprise. I'm not just going up to like get a shot and come back down. I'm going up to look and find something that, from above, feels like a piece of art."
Malin sells prints on his website along with shoes, bathing suits, surfboards, wallpaper (which he has in his own bathroom), and more adorned with his work.

Scroll to see some of Malin's original photography: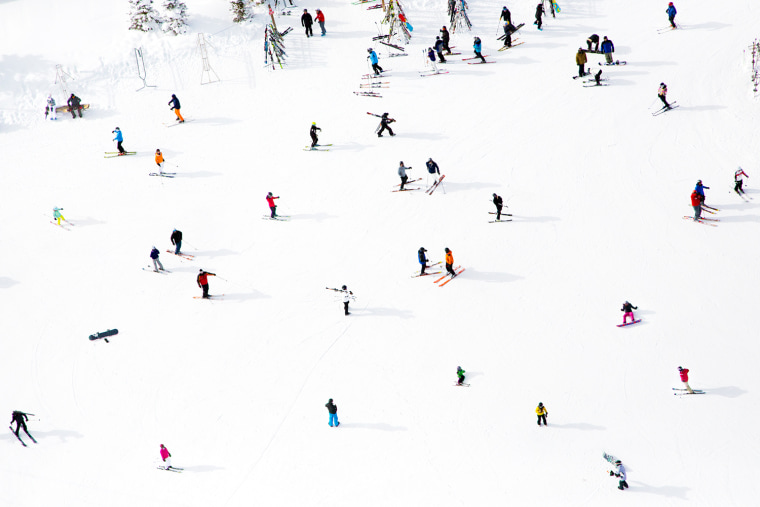 Skiers everywhere: This series called, "À La Montagne," was photographed from a doorless helicopter.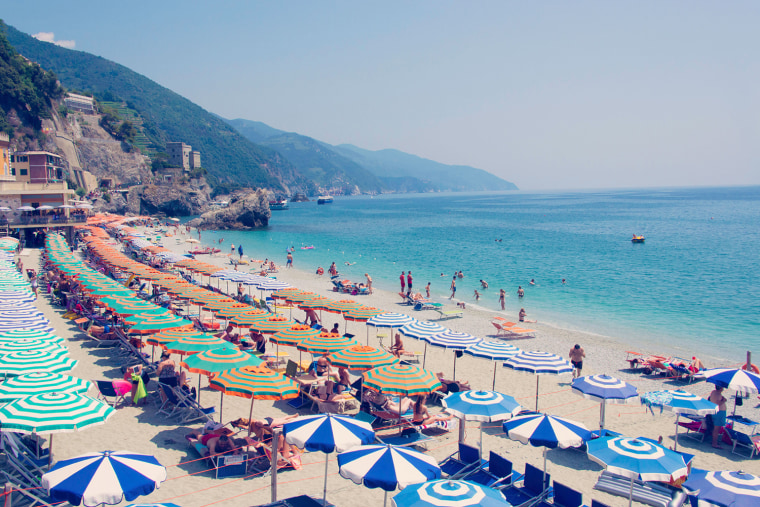 Documenting many of Italy's most famous beaches on a 2,000-kilometer road trip, the artist's "La Dolce Vita" series was inspired by the glamorous, Italian Riviera lifestyle.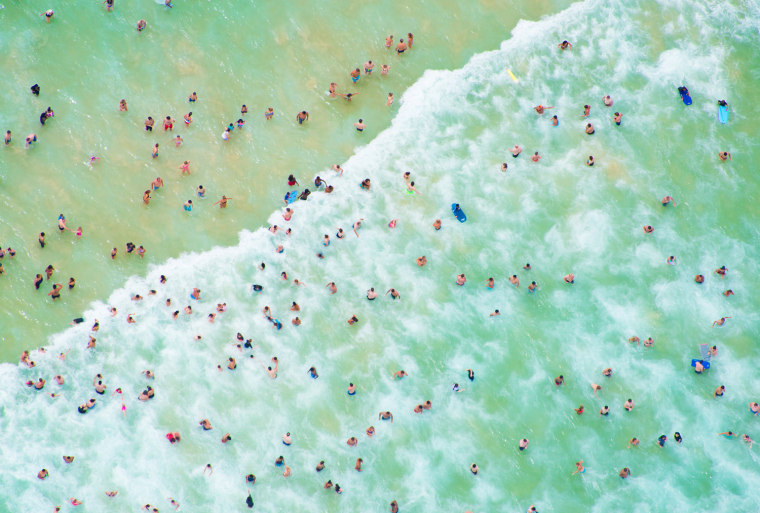 People in the ocean, part of the artist's "A La Plage, A La Piscine" series.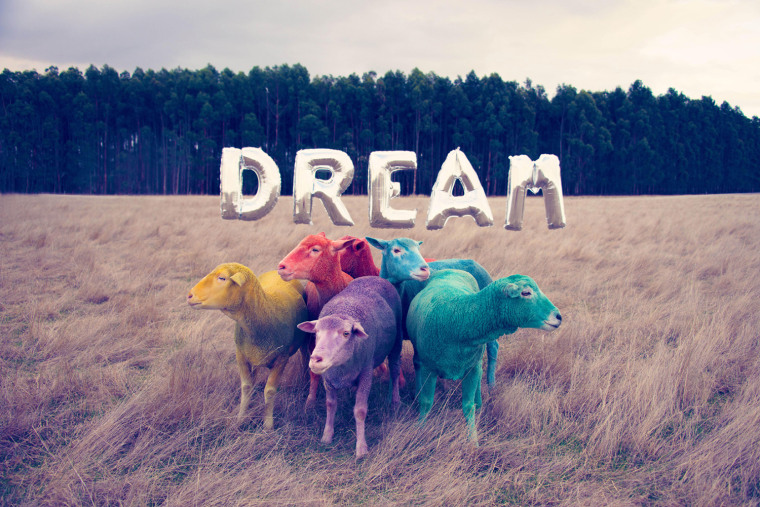 Malin told TODAY that he hopes the contrasting images bring awareness to climate change, just like he wants the sheep in his photos (painted with non-toxic vegetable dye) to encourage people to dream big. "At the end of the day, they make people happy, they make people feel like they can escape. My whole tagline is "'make every day a getaway.'"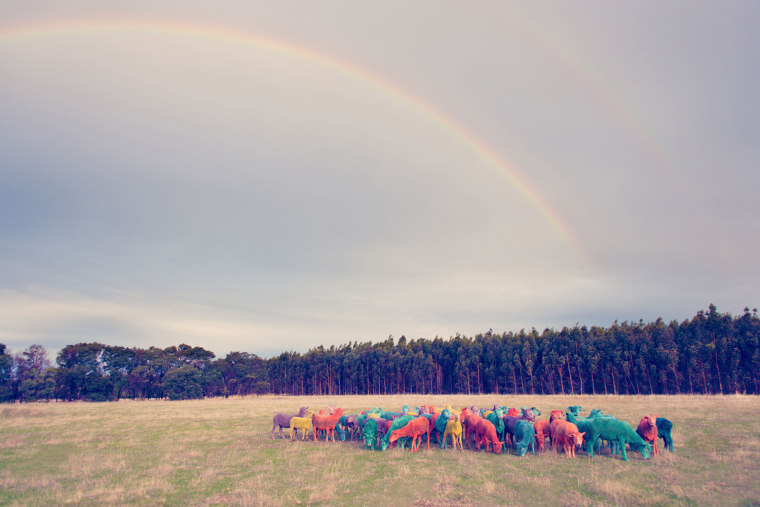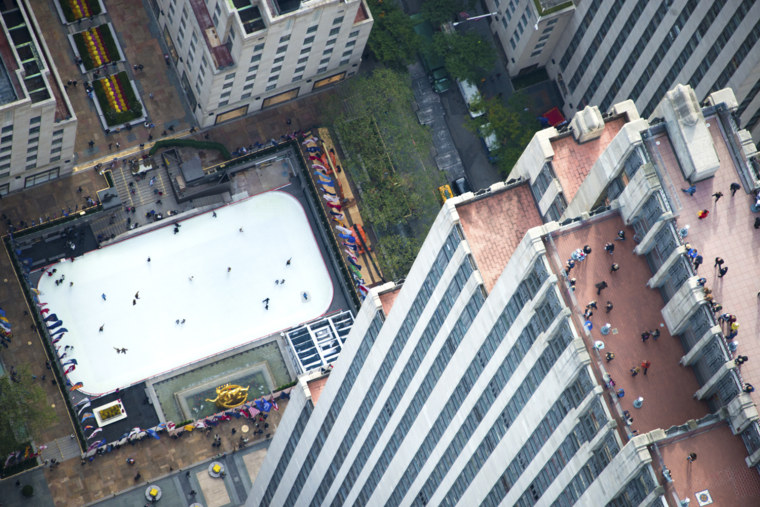 Malin took a helicopter ride with TODAY's Jenna Bush Hager to see New York City from above and will now make the photos part of his expansive collection.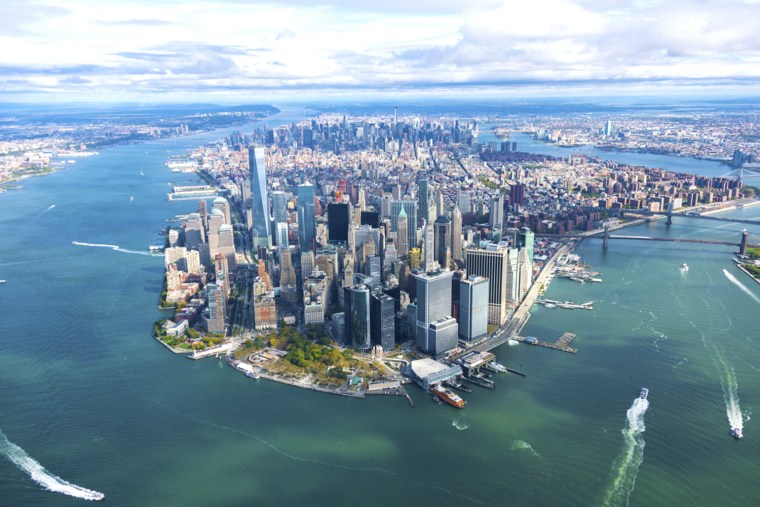 Downtown Manhattan as seen from above.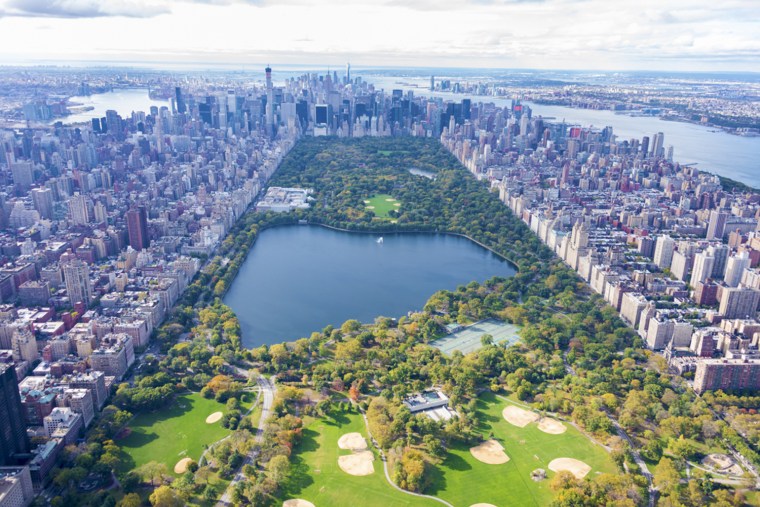 New York City's Central Park showing The Reservoir, Great Lawn, and surrounding buildings.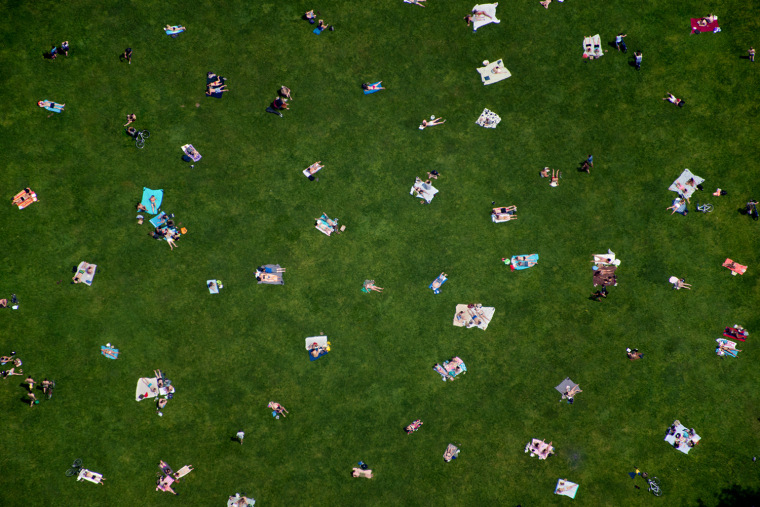 New Yorkers sun on a grassy patch in New York's Central Park.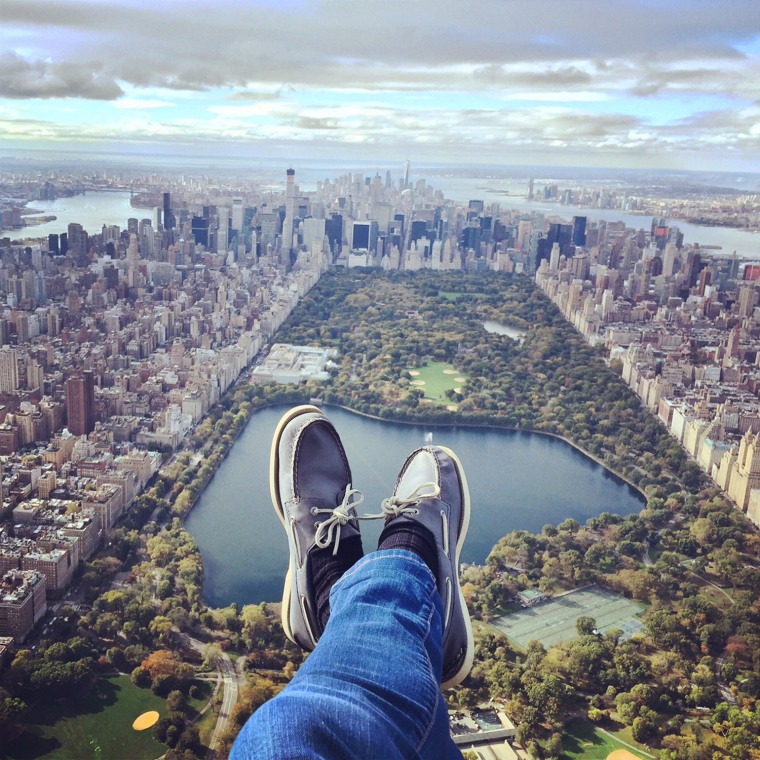 A view from above New York's Central Park.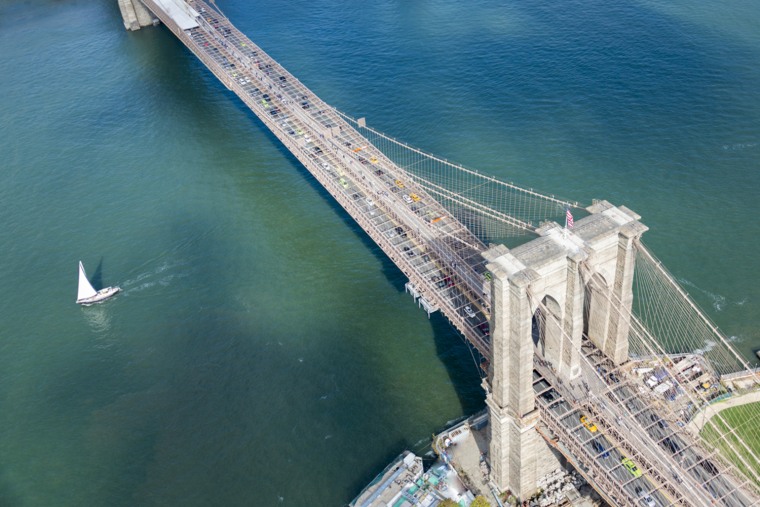 A boat near the Brooklyn Bridge, which connects the boroughs of Manhattan and Brooklyn by spanning the East river.