The Golden Globes red carpet is rolled up and packed away, but we're still ogling our favorite fashion moments. While most stars nailed their awards show look, some could have used a tweak here or there. TODAY style editor Bobbie Thomas offers some solutions to turn those flops into something fabulous!
For Jennifer Aniston and Amy Adams, Bobbie has one suggestion ...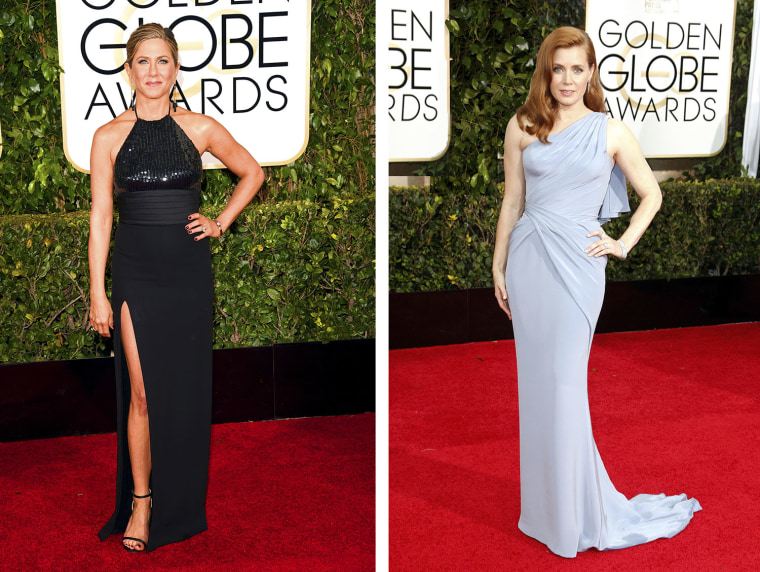 ... switch dresses! Both stars stuck with their tried and true formulas: all black for Aniston and pastel and pretty for Adams. But what if they flipped the script? Here's how the two would look if they swapped outfits.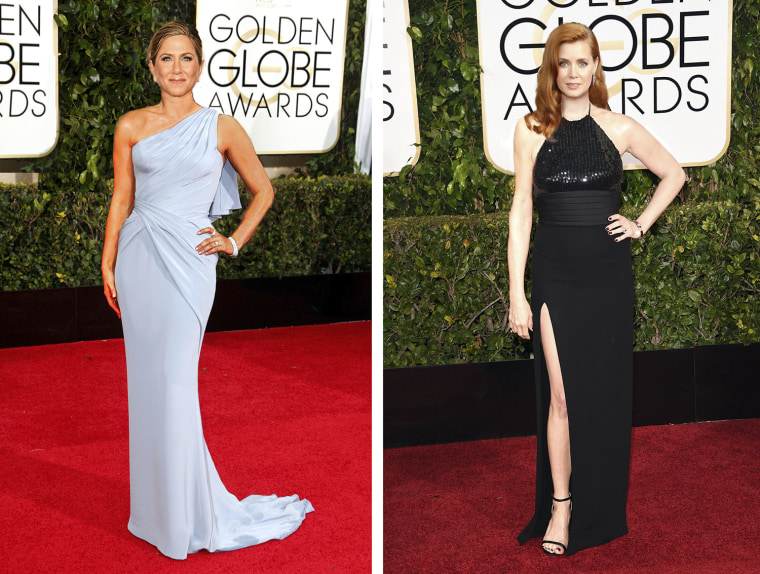 It's refreshing to see Aniston in a touch of color and Adams with a hint of edge.
For Tina Fey and Amy Poehler, Bobbie recommends a similar idea ...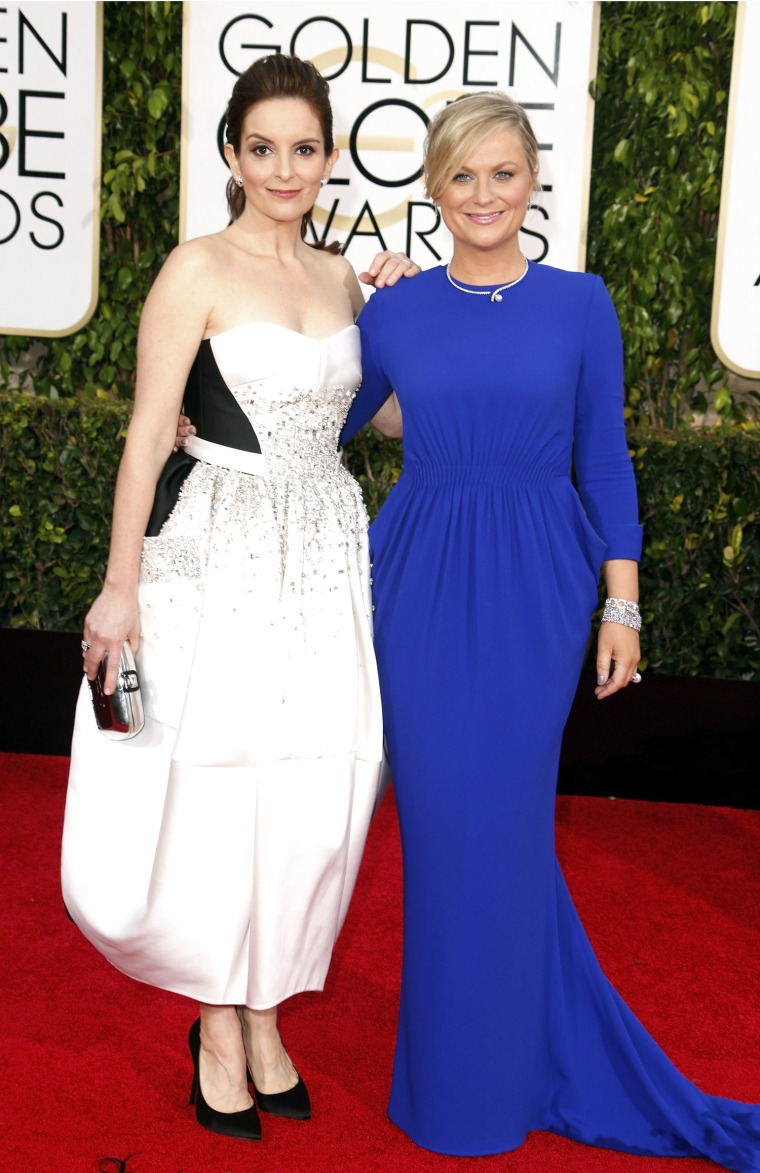 ... swap looks! Our unshakable hosts looked lovely on the red carpet, but we tried switching their dresses to see how they might complement each other if they reversed the looks.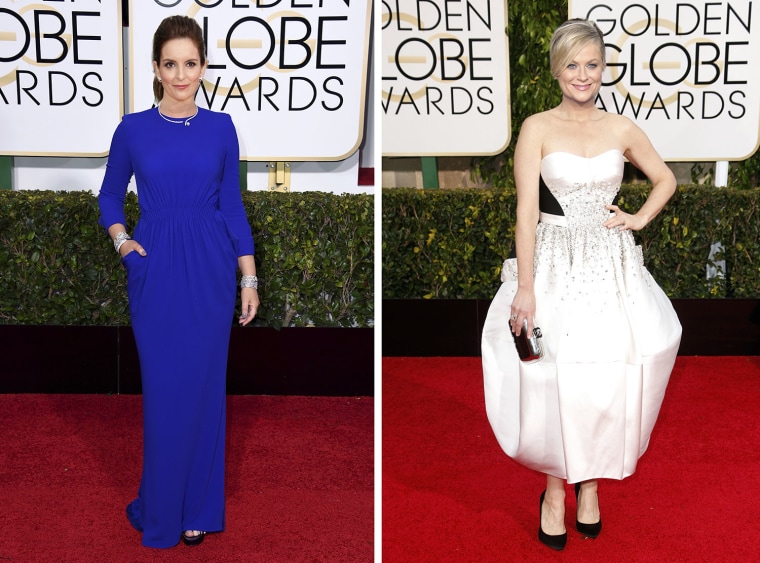 A bold blue color is perfect for Fey and the sweet silhouette of this midi-length dress is flattering on Poehler's petite frame.
For Felicity Jones, Bobbie offers a simple solution ...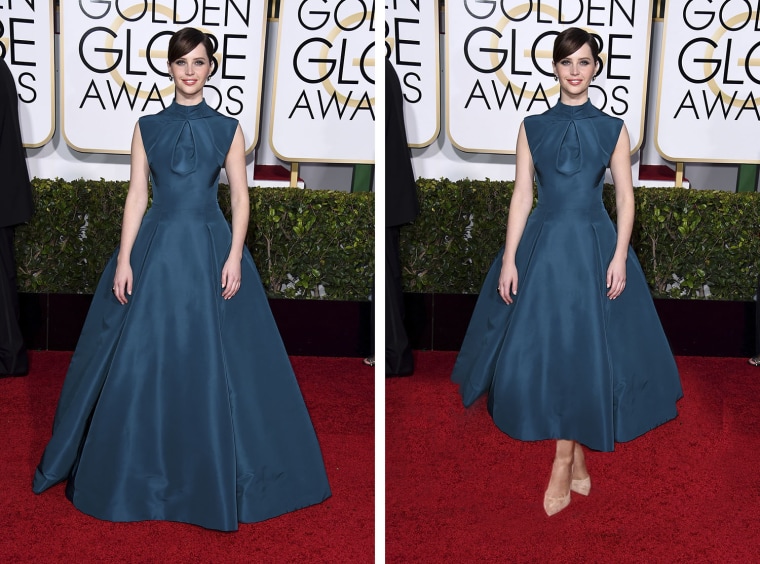 ... hike the hemline! "The Theory of Everything" star chose a grand look in this turquoise ball gown, but it overwhelms her small frame. A quick crop to make it a modern midi-length and the entire look is elevated.
For Katherine Heigl, Bobbie proposes a quick fix ...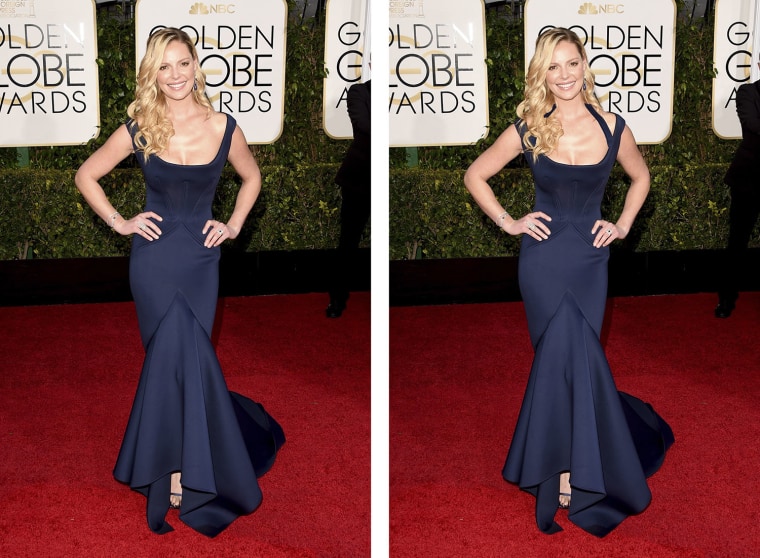 ... play with proportion! Heigl is on the right track with this curve-hugging look, but Bobbie knows how to make it that much better. Adding a simple halter strap would help balance out the mermaid skirt below. 
For Jennifer Lopez, Bobbie advises she ...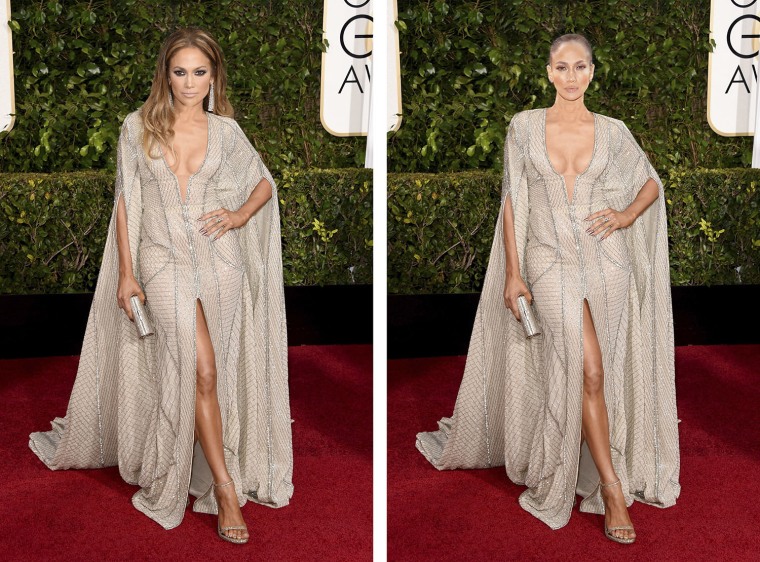 ... stay subtly sexy. If there's one word that perfectly fits this superstar, it's "sexy." Sometimes, however, we wish she would tame it down just a bit. By pulling her hair back, we get a look that is cleaner yet just as dramatic.