Months before Gwyneth Paltrow won her Academy Award for her performance in 1998's "Shakespeare in Love," she was raving about the film and its costume secrets with Matt Lauer. In honor of Paltrow's upcoming visit to TODAY Friday, we're taking a look back at that memorable interview.
Reflecting on how she portrayed fictional noblewoman and budding actress Viola De Lesseps in Elizabethan-era England, Paltrow said her character auditioned to play a boy named Romeo in a new play by William Shakespeare (Joseph Fiennes).
"It was very challenging," Paltrow told Lauer, back in '98. "I was playing a woman, who was dressing as a boy, who was playing Romeo and speaking verse with an English accent. It was sort of a lot to keep in the air."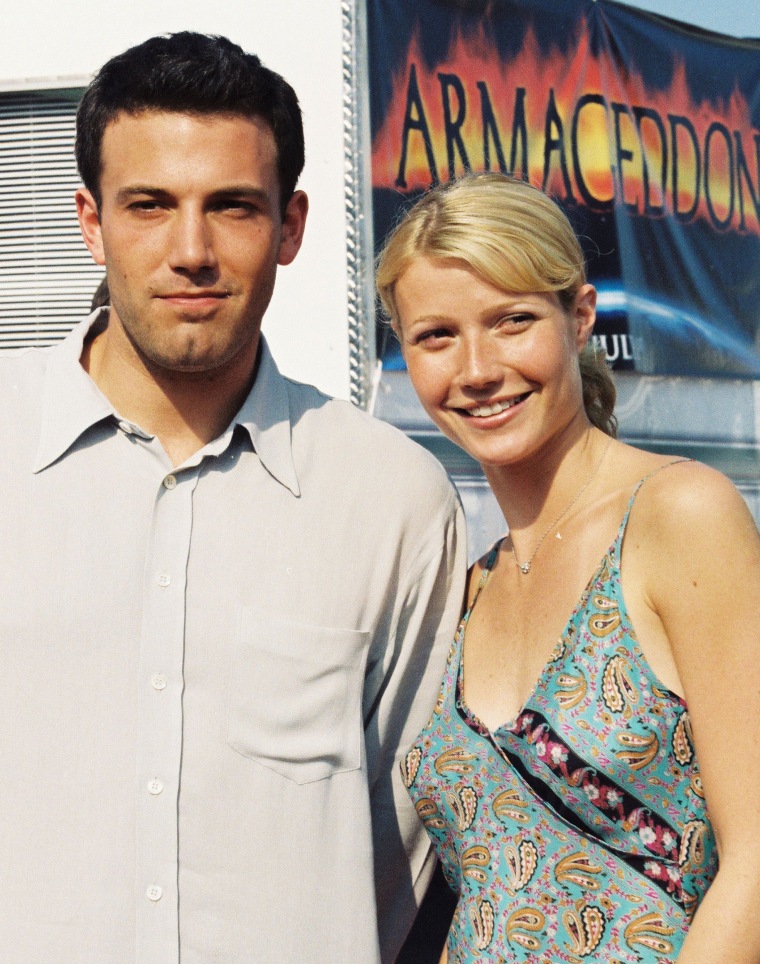 While audiences in 1998 were familiar with Paltrow — whose star was rising thanks to roles in films ranging from "Emma" to "Se7en," as well as a high-profile relationship with fellow actor Ben Affleck — she was on the cusp of her first Oscar nomination and win.
RELATED: Chris Martin on Gwyneth Paltrow: 'I have a very wonderful separation-divorce'
Prior to the interview, Lauer learned that Paltrow's prep to play Romeo involved lowering her center of gravity, which involved having the crew "stuff something in your tights." Added Lauer, "That's as far as the notes went, by the way, and I figured, 'You know? I'll ask her about that.'"
Paltrow elaborated with a smile. "I think men and women, their physicality, obviously, is completely different," she said. "And I really needed some kind of hook to physical-ize a boy, 'cause otherwise you just put on boys' clothes and a boy's wig and you're [still] a girl. And, let's face it, I'm always going to look like a girl. But the costume designer [eventual three-time Oscar winner Sandy Powell] had done this movie called 'Orlando,' where a woman dressed as a man, and they had fashioned a sort of heavy beanbag to put in her tights, you know. Can I say this?"
Replied Lauer with a laugh, "You just did. And that helped?"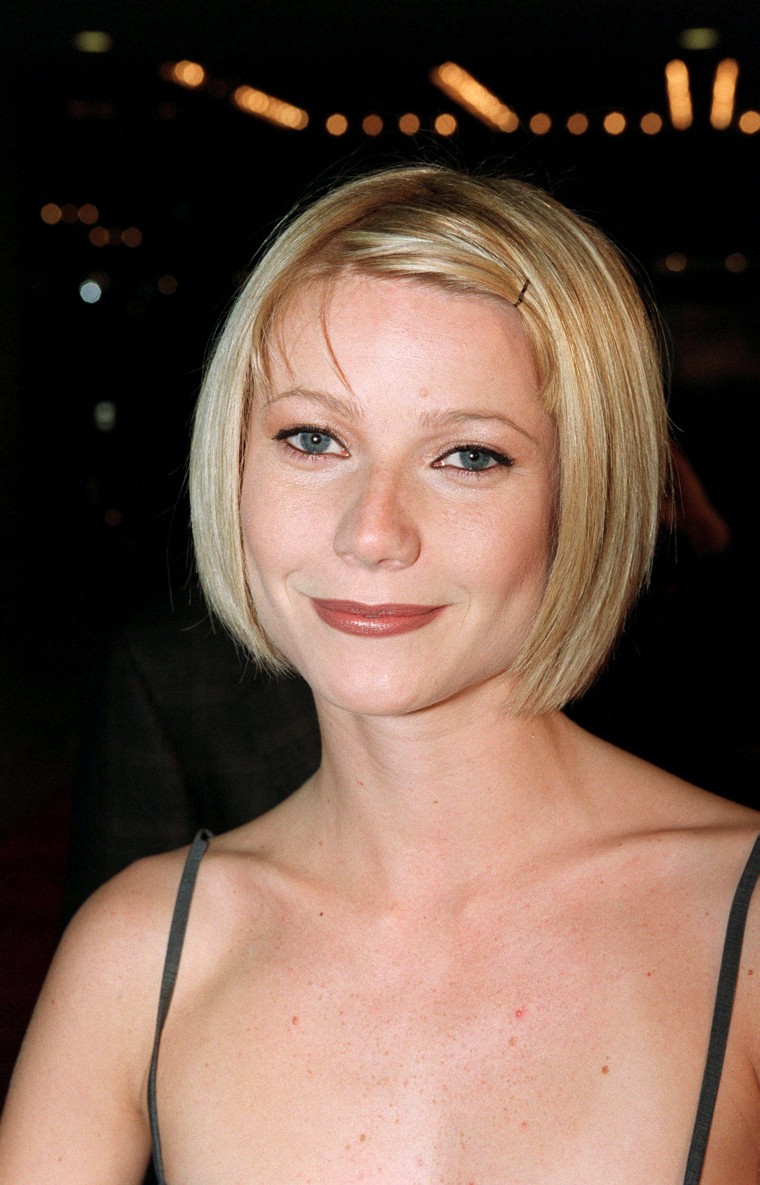 "It did!" Paltrow declared. "You know, it really did help me, completely. It changed the way I sat and walked. I never do anything Method, actor-y like that, but I did in this movie. Are you shocked?"
"No," Lauer asserted. "I can just see Planet Hollywood getting the beanbag for their display."
Beyond her own performance and its quirky costume elements, Paltrow appeared to be proud of the film as a whole. "I think it's so beautiful," she said, "and I think the message of it is incredibly strong."
RELATED: All in the family: 13 stars who've acted onscreen with their real-life kids
The Academy apparently agreed in 1999, when it bestowed the film seven Oscars, including Best Picture, Best Actress (Paltrow), Best Supporting Actress (Judi Dench), and, yes, Best Costume Design (Powell, who'd win additional Oscars in that category for 2004's "The Aviator" and 2010's "The Young Victoria").
Follow TODAY.com writer Chris Serico on Twitter.