"Kill him!" "Kill them!" Boy howdy, those folks in Woodbury on "The Walking Dead" sure were bloodthirsty when The Governor offered up "terrorist" Daryl Dixon and "traitor" Merle Dixon for a fight to the death.
The mid-season finale left off with the two stunned siblings facing each other, and judging from four behind-the-scenes photos that AMC is sharing exclusively with The Clicker, it appears that when the show makes its highly anticipated return Sunday night, the fight to the death will commence.
Now, we know the folks in Woodbury want to see some blood, but let's hope they make it at least a somewhat fair fight and cut those ropes around Daryl's (Norman Reedus) wrists!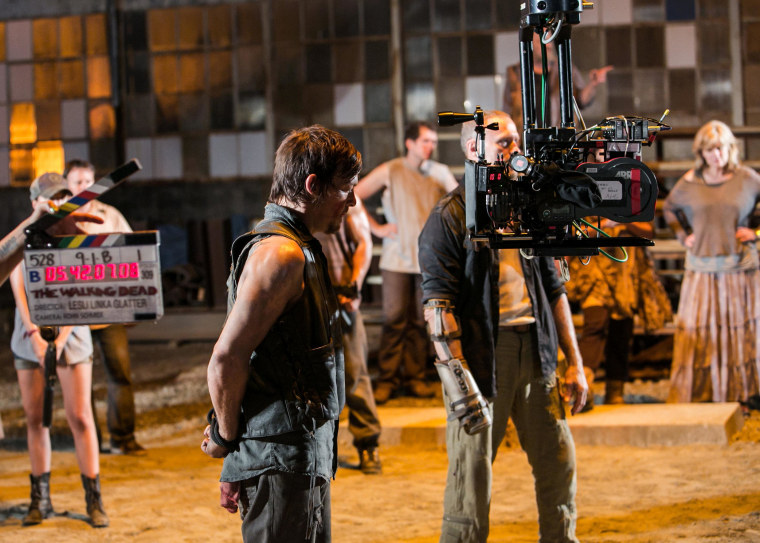 Another photo shows that Merle (Michael Rooker) perhaps sustains a minor injury to his umm ... shorter arm. During the fight? After? Against someone who isn't his little brother? Who knows? (What we do know is that Rooker believes the siblings are survivors and will find a way out of the mess together.)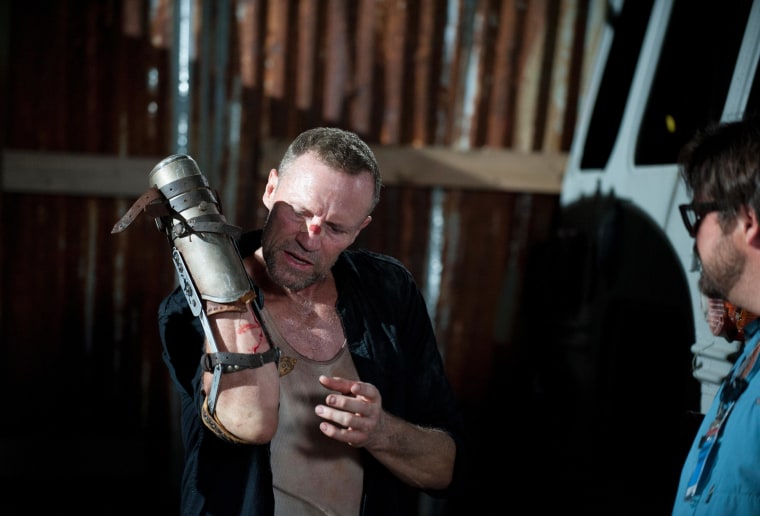 As a "Walking Dead" trailer has already shown, at the very least, Daryl will survive the sticky predicament. One of the photos AMC shared with us reveals that he escapes the situation relatively unharmed. According to the trailer, the crossbow-wielding hero races back to the prison to warn Rick's gang of The Gov's (David Morrisey) impending attack, but we hope Daryl takes a minute to sing to his "lil' ass kicker" afterward.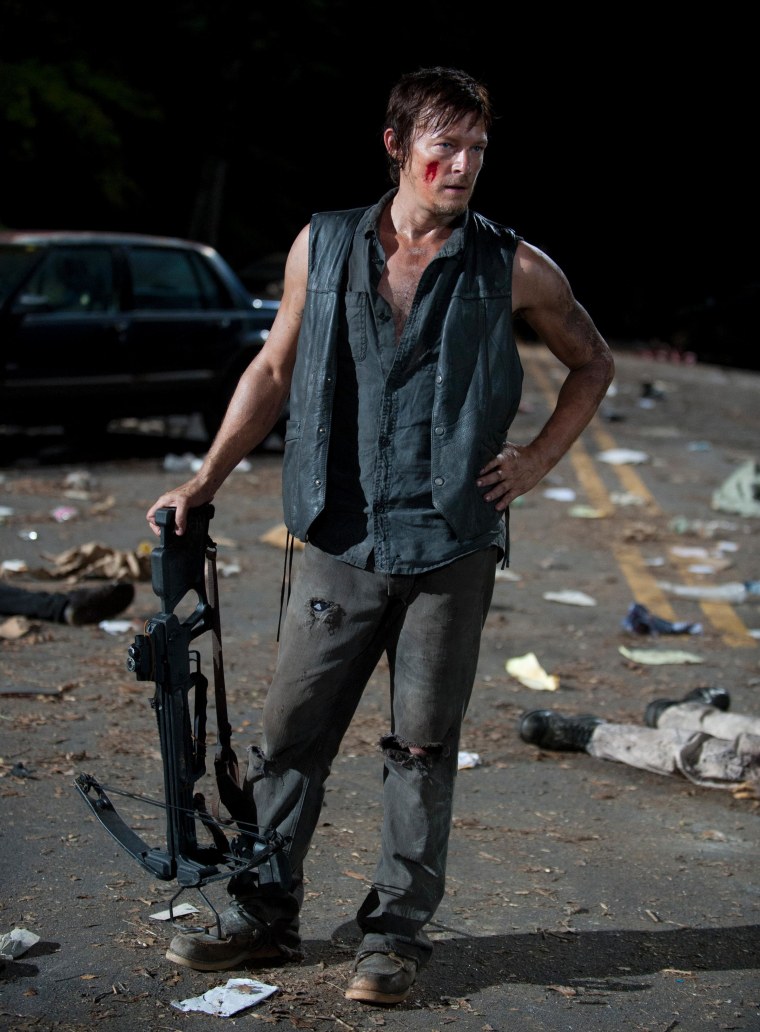 It appears that at some point in the episode, Rick (Andrew Lincoln) and Maggie (Lauren Cohan) head back to Woodbury. (Why, Maggie?! The gang just helped you and your beloved Glenn escape in the mid-season finale!) Check out this photo of the sheriff and the farmer's daughter. That makeshift barricade behind them -- and the truck -- look awfully familiar, don't they? (Check out the photo of Merle above.) Wonder what they're up to ...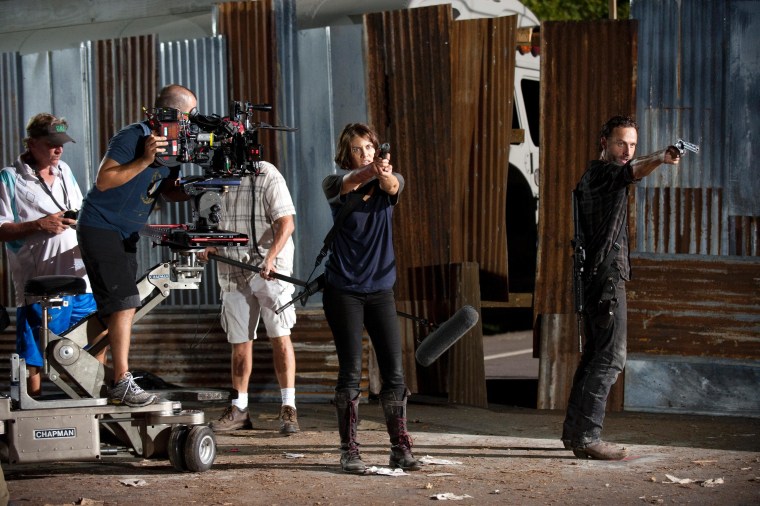 "The Walking Dead" kicks off the second half of season three on Sunday at 9 p.m. on AMC.
How do you predict Daryl and Merle will get out of their situation? Share your thoughts on our Facebook page!
Related content:
More in The Clicker: